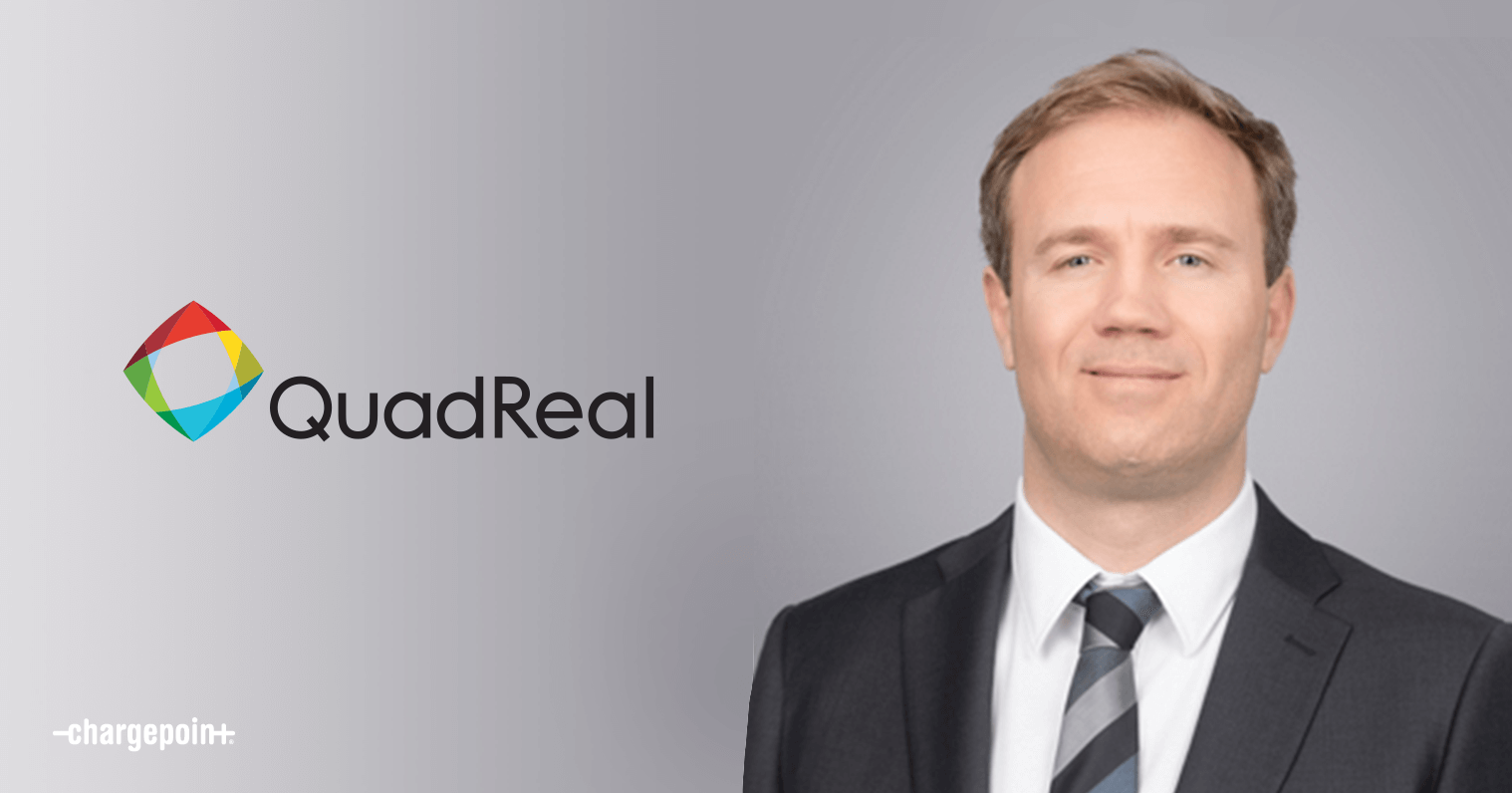 Bound by water on three sides and nestled beneath towering snow-covered peaks, Vancouver, British Columbia is a city like no other. One reason Vancouver consistently ranks among the world's most livable cities is its stunning metropolitan cityscape set against the backdrop of the scenic Pacific Northwest. That breathtaking juxtaposition is appreciated by Vancouver-based QuadReal Property Group (QuadReal), a global real estate investment, operating and development company with a healthy respect for the city's past and an innovative approach to its future.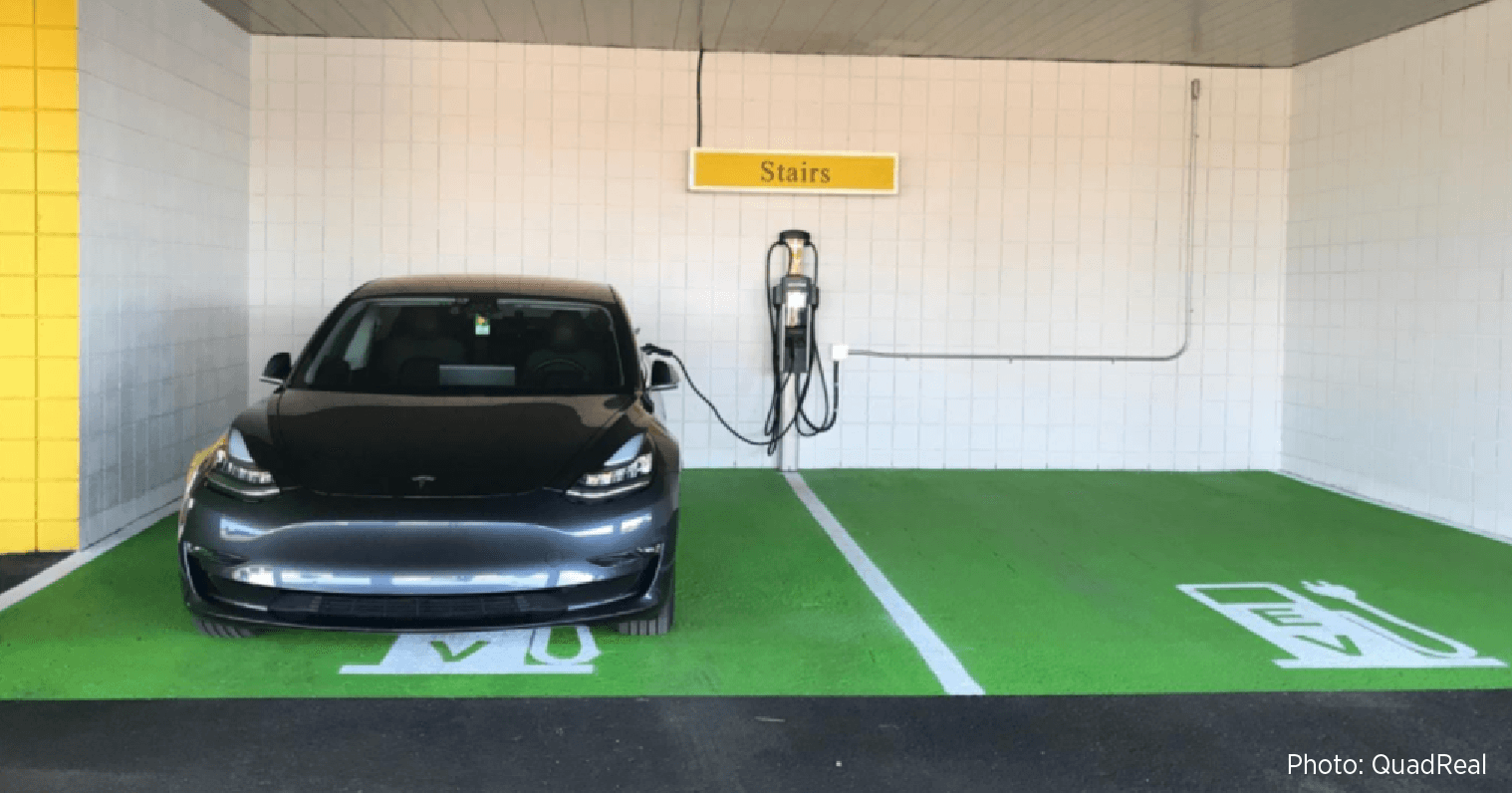 QuadReal's assets under management total CAD 61.2 billion. From its foundation in Canada as a full-service real estate operating company, QuadReal has expanded its capabilities to invest in equity and debt in both the public and private markets. QuadReal invests directly, via programmatic partnerships and through operating companies in which it holds an ownership interest. QuadReal's goal is "to deliver strong investment returns while creating sustainable environments that bring value to the people and communities it serves, now and for generations to come." That charter is proudly supported by Matthew MacWilliam, QuadReal's project manager, energy & digital buildings – west, a role that the British Columbia utility, BC Hydro, helped initiate through its Energy Management program. The program's goal is to administer and promote energy conservation throughout the province, including the installation and oversight of electric vehicle (EV) charging at a variety of QuadReal properties.
What's really exciting about working with ChargePoint is the key pieces of information they are able to surface to us such as charger availability, pricing and sustainability reporting. Because of the openness of the ChargePoint® platform, we can share this information with our tenants and residents through a property-specific QuadReal mobile app — an integration that is important to us. – Matthew MacWilliam, project manager, energy & digital buildings – west, QuadReal
The Post showcases Vancouver's past, foretells its future
Perhaps there's no greater representation of QuadReal's commitment to the city of Vancouver, its history and its future than The Post, a massive revitalization of the former Canada Post building downtown. Construction is well underway on the 1.1 million square feet of office space and over 185,000 square feet of retail. The LEED Gold Certified project that will eventually be the professional home to at least 7,000 employees, the majority of whom will work for Amazon. Roughly one third of The Post's 900 parking stalls will be EV-ready, according to MacWilliam "We're targeting 88 for day one when this goes live," he says, which will happen in phases between 2022 and 2023.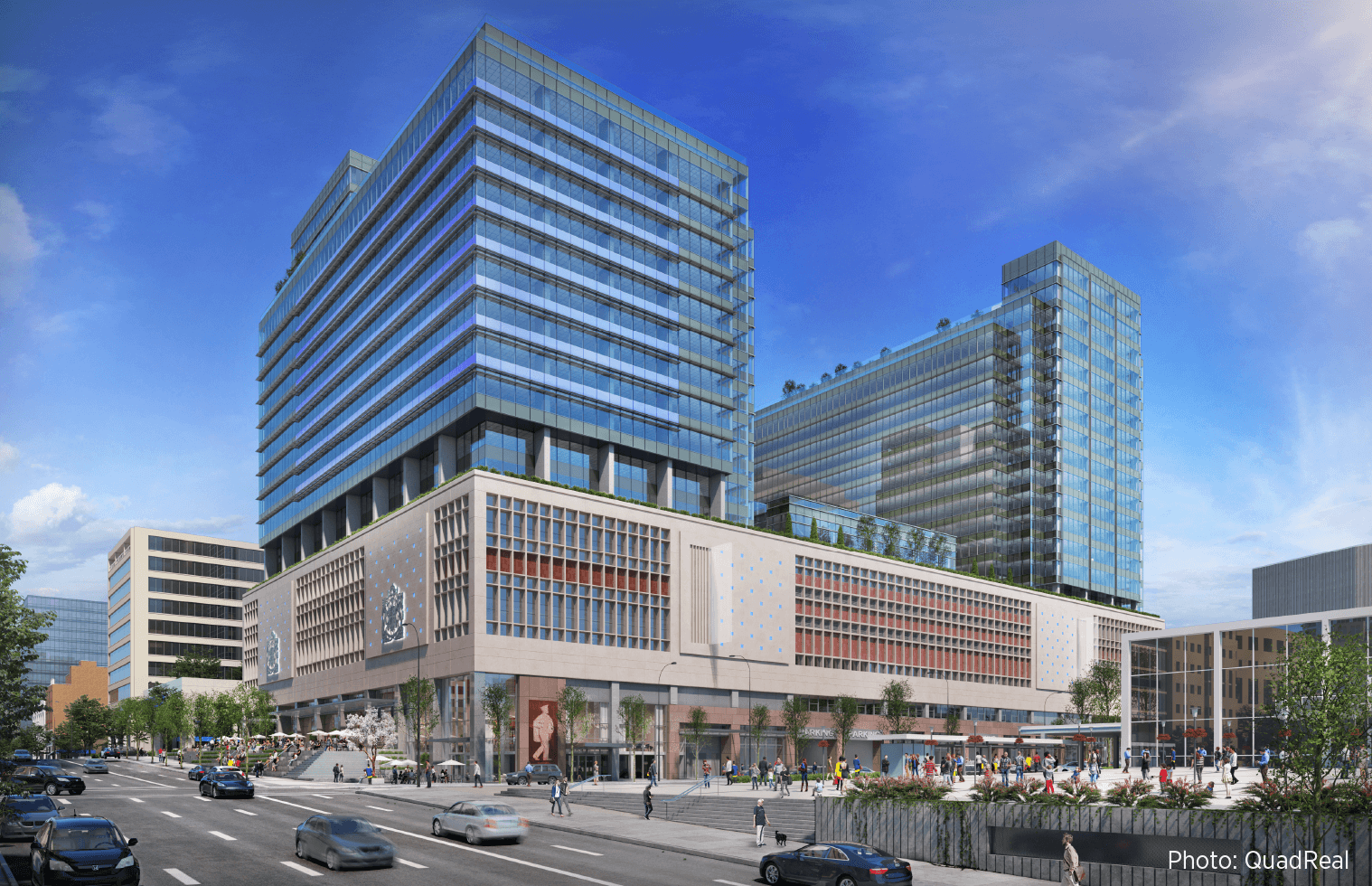 ChargePoint as a Service® offers flexibility — and security
Speaking of planning for the future, MacWilliam says QuadReal's looking forward to taking advantage of ChargePoint as a Service® (CPaaS) and other EV financing programs as the company ramps up its EV charging installations. ChargePoint's subscription model, which includes advice on site prep, as well as installation and proactive monitoring, will allow the developer more budgetary flexibility, including the preservation of capital expense funds and more predictable operational expenses. "It's a compelling offering," says MacWilliam. "It potentially gives us that security of knowing that the stations are well maintained and monitored to ensure the stations uptime. It also gives us the flexibility to defer that huge capital hit on day one, which is often a budget constraint for our new developments," he says.
From an operations perspective, to be able to know in real time how many stations are in use, what those metrics are, availability, etc. — that's a really key piece of functionality. From what we've seen so far, ChargePoint is really focusing on both the user and management experience which is great to see. — Matthew MacWilliam, project manager, energy & digital buildings – west, QuadReal
Why ChargePoint?
"The majority of our EV demand is happening organically," says MacWilliam. "It's only been in the past couple of years that we started to take a more holistic approach to charging," he says. "That's why we've concentrated our efforts to selectively work with suppliers that have a proven maturity. We like that ChargePoint sells their own hardware that's specifically designed to work with their own network and software." He said that ChargePoint's support and functionality are what put us on the short list of preferred suppliers they are interested in working with. "We like the support model, and we appreciate that the network is built out and feature-rich. What's important for us is that the stations are operational and that there's a consistent user experience across our portfolio."
To find out more about why smart EV charging is a must for commercial real estate developers, read real estate expert RCLCO's recent whitepaper.