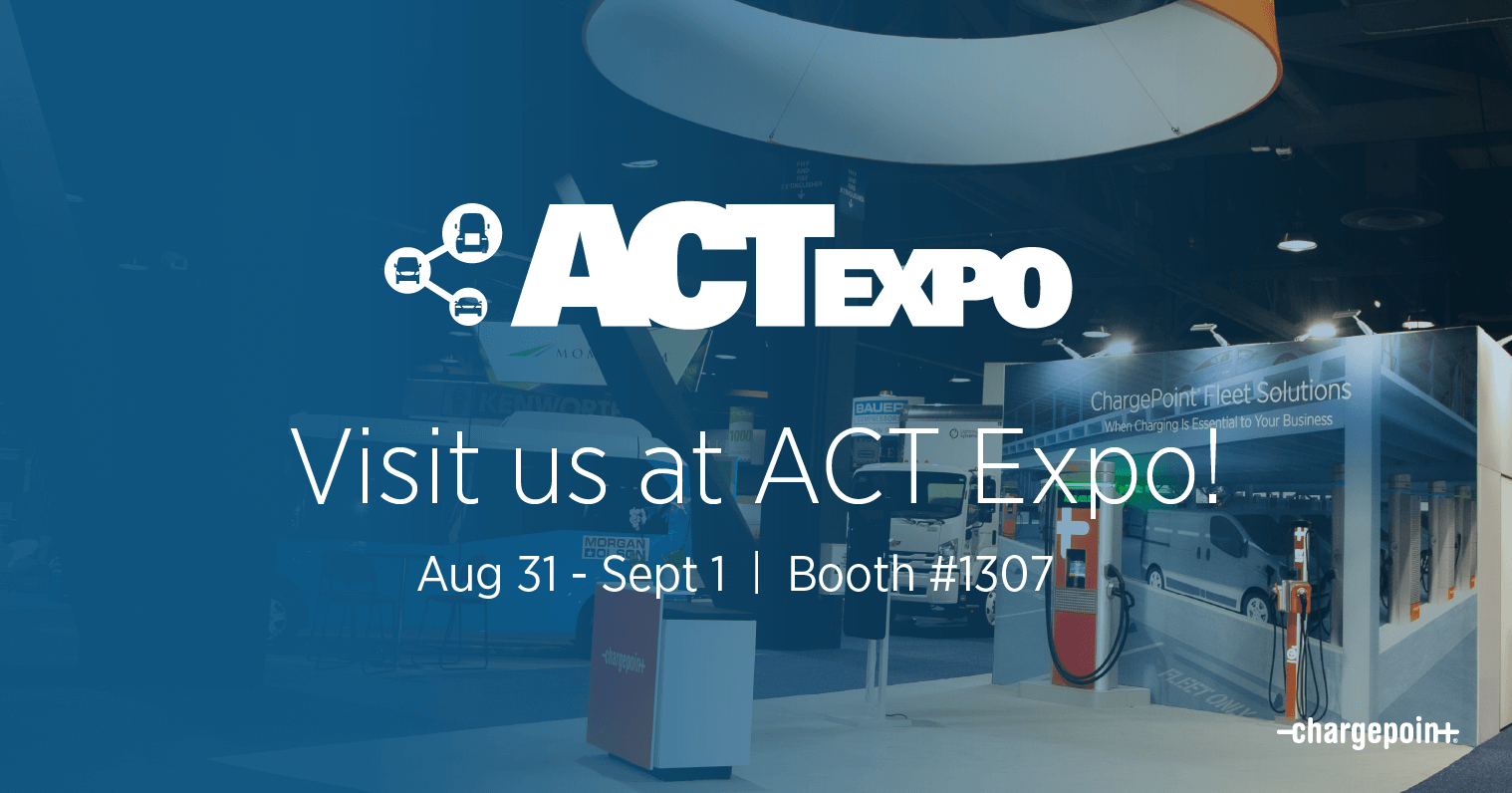 It's clear that fleets need to go electric for environmental, regulatory and economic reasons. Most fleets have already started planning to transition away from fossil fuels and toward electricity as a fuel to save money, meet requirements and reduce emissions. But how can fleets make the shift to electric most effectively? ChargePoint is here to help. If you're attending the Advanced Clean Transportation (ACT) Expo and conference, you can meet us in person at Booth #1307 in the Main Expo Hall or check out our session on Making Charging Smarter on September 2. Whether you'll be at the conference or not, you can always explore our comprehensive fleet solution portfolio and kickstart your electrification journey with a virtual fleet assessment.
Our electric fleet assessment uses fleet modeling techniques to determine what your fleet needs to get started with electrification at the lowest possible cost while meeting everyday operational needs. Our assessment takes into account a number of crucial factors, including the size, daily distance traveled and anticipated idle time of your fleet vehicles. We make clear recommendations for the necessary electrical capacity and charging infrastructure — all while showing how our EV charging software can optimize energy costs for your fleet. Check out an overview of the assessment below.
Understand your fleet's electrical capacity requirements
Ensuring that your location has sufficient electrical supply is a major milestone in any fleet electrification journey. Identifying the amount of power your fleet needs to electrify and working with your utility to obtain that power requires close collaboration. ChargePoint has the knowledge and experience to make appropriate recommendations that will keep your electrification project on track.
In our fleet assessment, we suggest electrical capacity tailored to the operational needs of your fleet, including vehicle type, battery capacity and route requirements. Because bringing power to your location can be a major expense, it's vital to obtain the appropriate amount of capacity upfront so you won't have to make adjustments later on.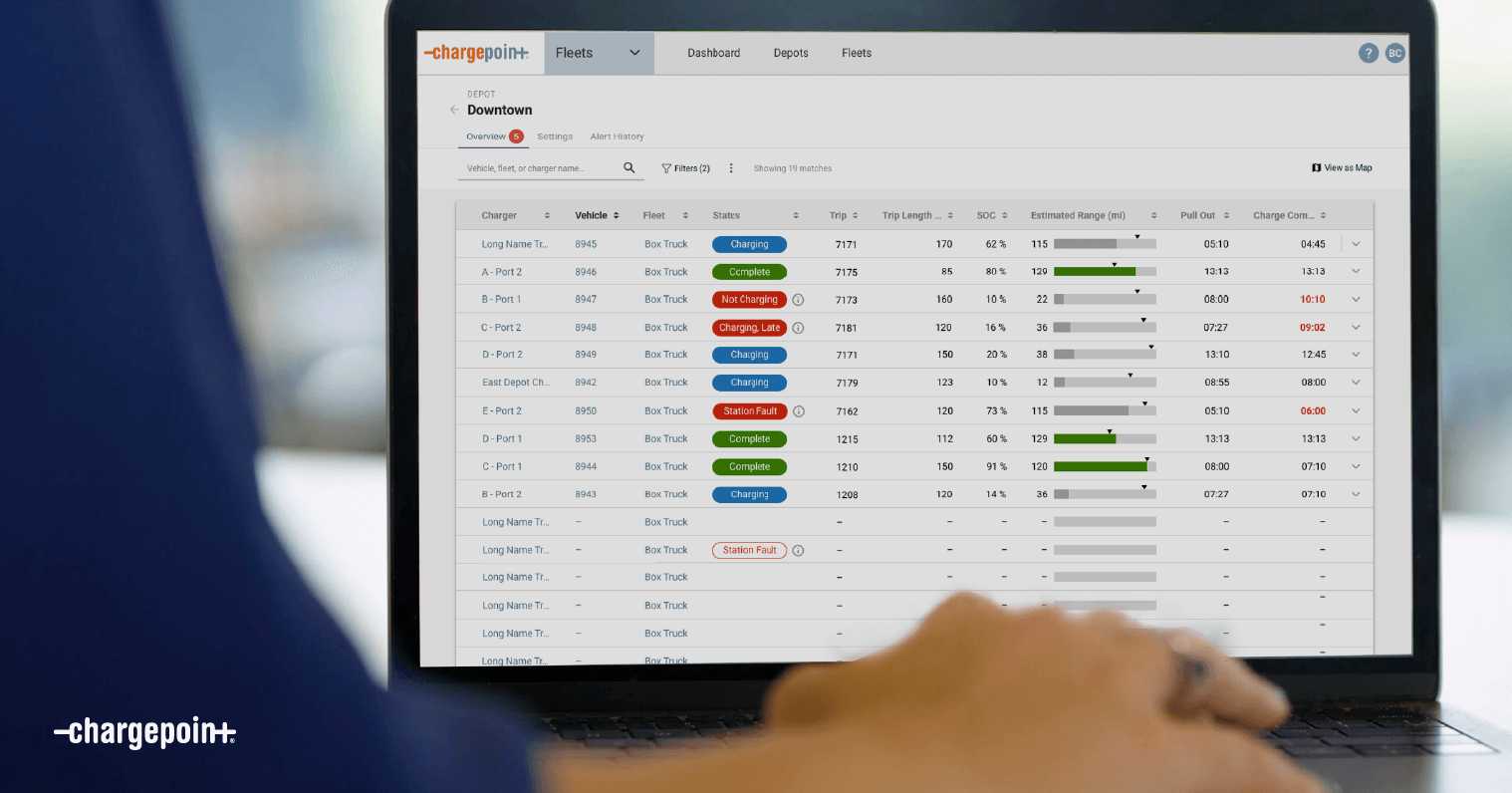 Optimize energy costs with fleet software
Managing the cost of electricity as a fuel is key to the success of your electric fleet. ChargePoint's comprehensive fleet charging solutions include robust software designed to keep vehicles charged and ready at low cost by avoiding demand charges and allocating power according to vehicle needs in real time. Out-of-the-box connections with existing tools, including fleet management systems, will further optimize your fleet operations for cost effective service.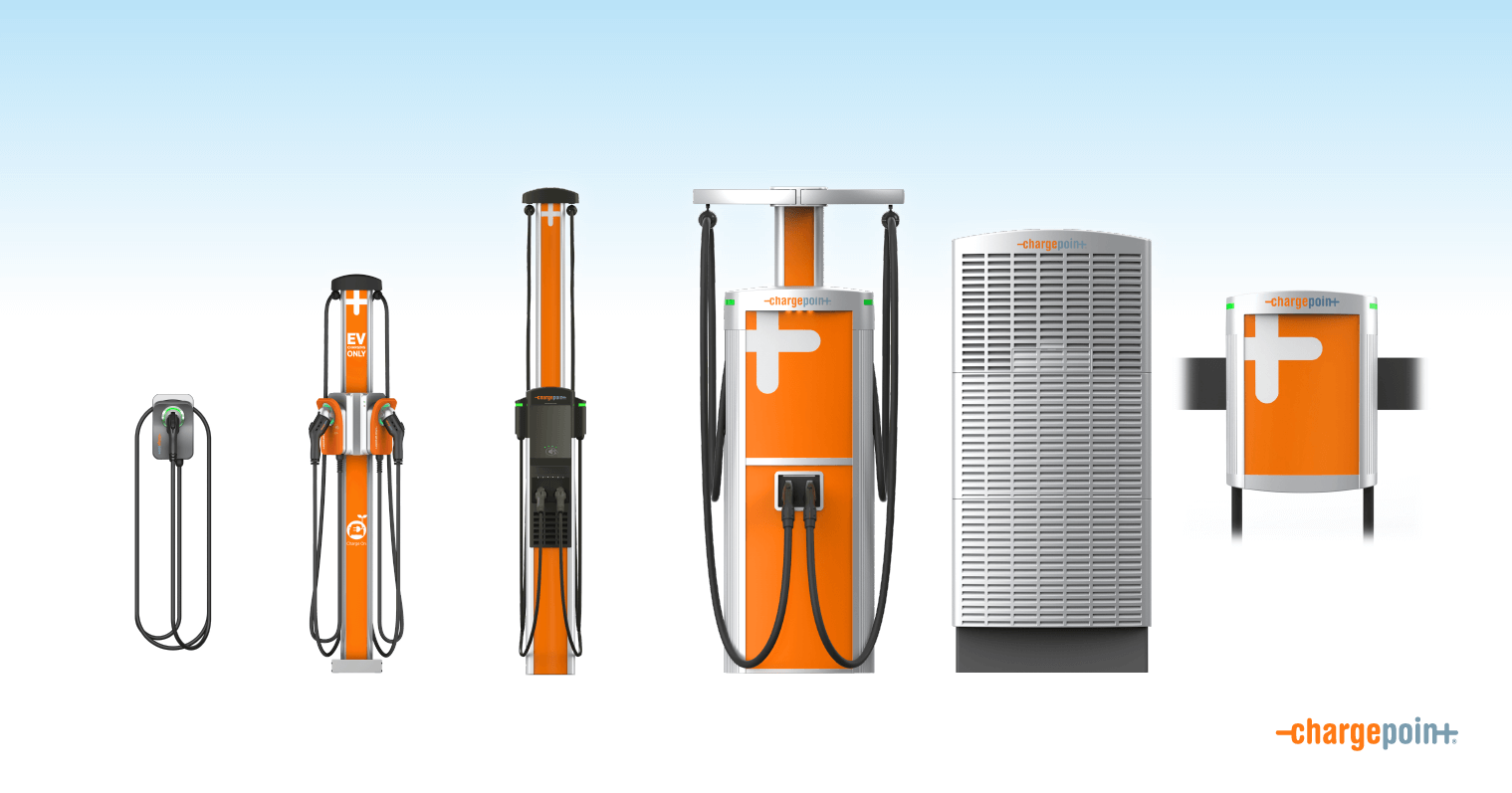 Prepare for the future with the right EV charging solution configuration
Based on your fleet's routes and energy needs, we can recommend an appropriate charging solution for your fleet. This may be a mix of AC and DC fast charging hardware. Not every vendor can offer all types of charging, so it's important to keep this in mind when selecting your EV charging partner. As the only company with a full range of AC and DC fast charging hardware designed from the start to scale efficiently at a low cost per vehicle, ChargePoint is well equipped to recommend a comprehensive and cost-effective fleet charging solution that includes the hardware, software and services you need to succeed.
If you'll be at the ACT Expo and conference in Long Beach, California, from August 30 to September 2, we'd love to meet you. Stop by Booth 1307 to start your fleet assessment in person on August 31 or September 1, and don't miss the session "Light and Medium Duty Summit Part 2 – Making Charging Smarter," from 11:15 am to 12:30 pm on September 2, featuring our own Director of Emerging Technology, Shana Patadia.
If you won't be at ACT Expo, we're still happy to help. With an electric fleet assessment from ChargePoint, you know that you'll have what it takes to succeed with a pilot and scale to an all-electric fleet to save money, meet sustainability goals and conform to regulations, all while enjoying a new and better way to fuel. Once you receive your assessment, we'll be there for you every step of the way with design/build services, a proven platform designed to scale and expert support around the clock. Ready to start your journey?
Attending ACT? Request a meeting.