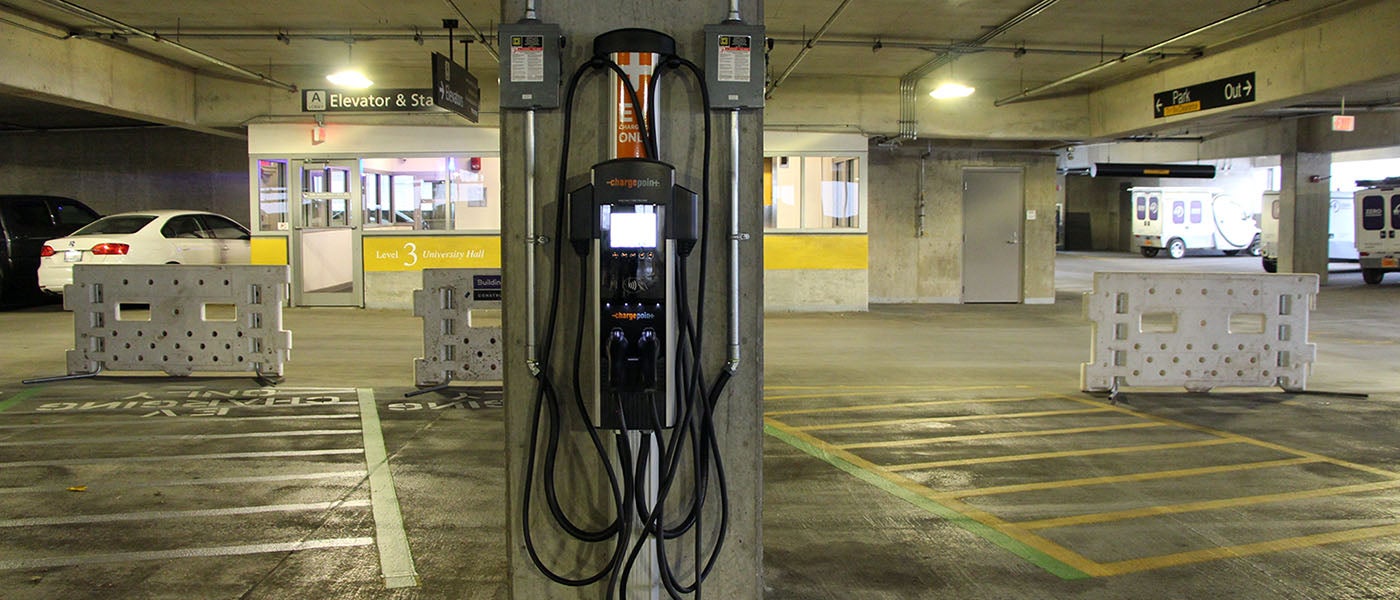 Northwestern University is a national leader in sustainability, so a few years ago the school decided to offer on-campus electric vehicle (EV) charging to students as part of its Strategic Sustainability Plan, sustainNU. And it worked; the EV drivers came. Unfortunately, they also stayed. EV etiquette 101 states that drivers "move along (and don't squat)," but that was in direct conflict with the human tendency to believe the world revolves around us. Without the flexibility and tools to combat squatting, Northwestern University had a problem—so it turned to students for answers.
Students enrolled at the school's McCormick School of Engineering found, among other things, the EV chargers could be serving more than 4X as many commuters as they actually were. Squatters were monopolizing the EV-designated spots for nearly 6.5 hours at a time, despite needing fewer than 90 minutes on average to top off their batteries. One big problem the study uncovered was that the existing chargers just weren't very smart. Other than a power source, they weren't connected to anything, leaving school officials with no way to catch violators in the act.
After considering several alternatives, the students recommended replacing the existing chargers with ChargePoint's "superior technology" instead. Unlike non-networked chargers, ChargePoint solutions are networked, so the University knows who's charging when and for how long. With ChargePoint, the school has virtually eliminated squatting. Not only was Northwestern able to increase equity of use, it expanded access to EV charging by doubling the number of charging ports from 8 to 16. In addition, ChargePoint cloud software automatically gathers information about the amount of greenhouse gas (GHG) emissions avoided, allowing the University to easily report on progress toward its sustainability goals.
To learn more about how ChargePoint solutions helped Northwestern University increase EV awareness and achieve its sustainability goals, read the case study.