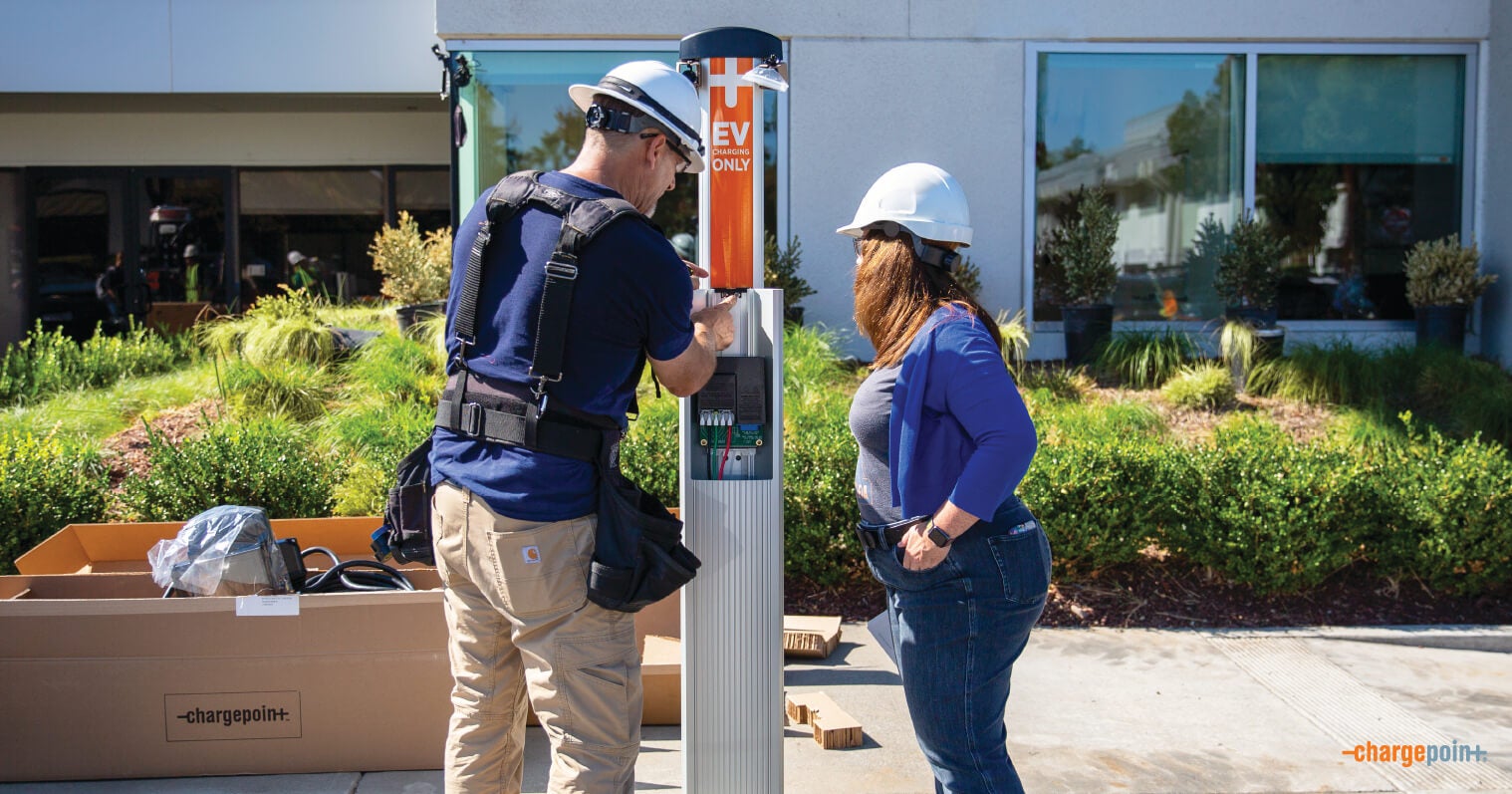 In this challenging time, we know how important reliable electric fueling options are for you and your customers. At the onset of the COVID-19 pandemic, we quickly made necessary adjustments to ensure the seamless operation of our network while continuing to maintain the same high levels of service and support for businesses and drivers. That's why we've worked with policymakers across North America to help them understand that it's important for charging companies like ChargePoint and our partners to continue to manufacture, install, maintain and service critical infrastructure during these unprecedented times.
Is EV Charging an Essential Business?
As a response to the coronavirus outbreak, many states have issued guidelines for "essential" businesses that can remain operational during shelter-in-place orders. When it comes to EV charging, there are many different functions to consider: building sites to enable the activation of new stations, maintaining existing stations and charging vehicles. Let's take a look at each.
Construction
ChargePoint is committed to deploying a robust fueling network that covers everywhere a driver needs to charge. When shelter-in-place orders were issued, there were many sites already under construction for new EV charging stations. Our policy team immediately engaged with local governments to underscore that the construction of all fueling is essential business, not just the buildout of conventional fueling stations. Similar to traditional fueling, electric fueling is critical for the hundreds of thousands of EV drivers on the road and shouldn't be overlooked.
The U.S. Department of Homeland Security Cyber + Infrastructure (CISA) guidance now states that workers critical to the distribution of EV charging stations are essential:
Workers critical to the manufacturing, distribution, sales, rental, leasing, repair, and maintenance of vehicles and other transportation equipment (including electric vehicle charging stations) and the supply chains that enable these operations to facilitate continuity of travel-related operations for essential workers.
This guidance from the federal government, or similar rules allowing charging stations to be constructed during shelter-in-place or stay-at-home orders, has been adopted by 42 states. ChargePoint has reviewed policies in all 50 states and across Canada to make sure that we are meeting all public health orders when it comes to installing EV charging. Our primary goal, as always, is to ensure the health and safety of ChargePoint employees, our partners and customers while critical infrastructure projects continue.
Maintenance and Service
ChargePoint has the industry's most comprehensive service and support operation and we continue to support the needs of our station owner customers as well as provide 24/7 support for drivers.
Similar to construction projects, CISA has offered guidance confirming that workers servicing EV charging stations are essential:
Automotive repair, maintenance, and transportation equipment manufacturing and distribution facilities (including those who repair and maintain electric vehicle charging stations).
Again, this guidance from the federal government has been adopted in many states (but not all). We will continue to track changes to these policies as they evolve.
Can Drivers Charge in Public?
The ability to fuel a vehicle, including with electricity, is considered an essential business in most states. The California Energy Commission issued a clarification that fuel providers, including EV charging stations, are "open for business" for drivers to use in the state. In Canada, British Columbia issued a rule that providers of EV charging are "critical infrastructure service providers" and qualify as an essential business. These are two of many examples around North America confirming the essential nature of electric fueling.
EV drivers should note that access to public stations located in retail or other privately owned parking lots may be restricted at this time depending on each business' function and available security. Please remember to follow local guidelines, check for station information in the ChargePoint app and stay safe.
Stay tuned for more updates on policies that affect EV charging.