Charge Up to 9X Faster
A wall outlet just doesn't cut it anymore. Add up to 37 miles of Range Per Hour to your EV with ChargePoint® Home Flex, a 240-volt Level 2 home charger that delivers up to 50 amps of power. Most drivers will use 32 or 40 amps. 48 or 50 amps will give you the fastest charge, but may require electrical upgrades. Set the amperage that matches your electrical panel capacity and car to see how fast you can charge.
Set ChargePoint Home Flex to
to add up to 37 36 30 25 18 12 miles of range per hour.
Charges Any EV, Including Your

Audi

BMW

Chevy

Chrysler

Ford

Honda

Hyundai

Jaguar

Kia

Mercedes-Benz

Mitsubishi

Nissan

Tesla

Toyota
ChargePoint Home Flex can charge any EV, including your next one. It also works with your home, now and in the future.
Convenient, Connected and Smarter Than Ever
Use the ChargePoint app (available on iOS and Android) to make owning an EV even easier.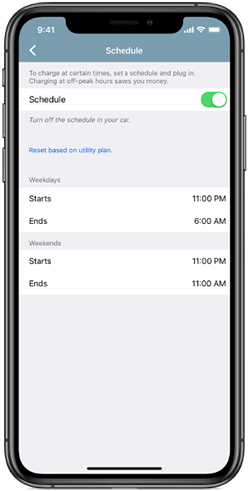 Schedule charging when energy is cheapest
Save money and reduce hassle by setting a schedule for charging.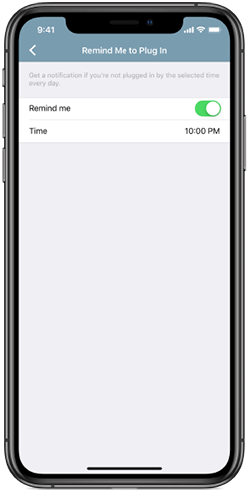 Get reminders to plug in
Never forget to charge when you set regular reminders.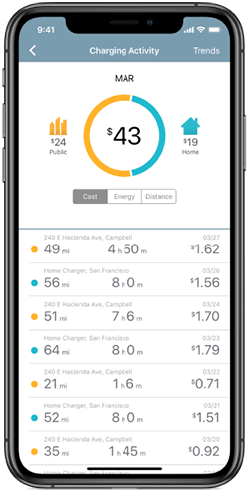 Track all your charging in one place
Home, work and around town — we've got you covered.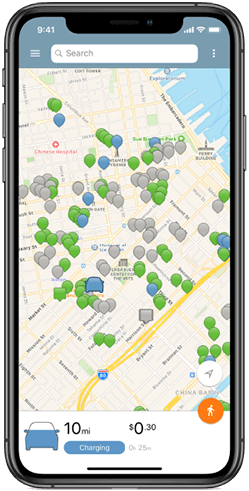 Find places to charge away from home
Search for spots, filter by charging speed, see if stations are available and more.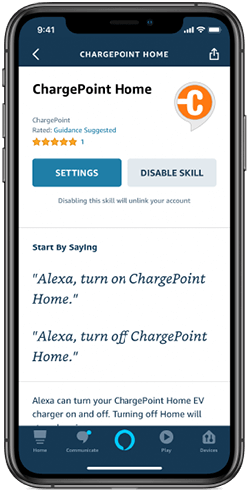 Connect to your smart home
Manage charging with your voice using Alexa and set charging speed in the app.
Safe and Reliable for Your Home and Your EV
ChargePoint Home Flex is UL listed for safety, ENERGY STAR certified for efficiency and backed by a 3-year warranty to protect your EV investment. It's easy to install indoors or out, no matter your electrical capacity, and the 23-foot charging cable can reach any parking configuration. We don't think you'll have any issues, but 24/7 phone support is available just in case.
Save Money on Home Charging
There are many rebates, tax credits and other incentives that can save you money on home charging, especially when you get a smart charger like Flex. Make your smart choice even smarter: find home charging incentives near you.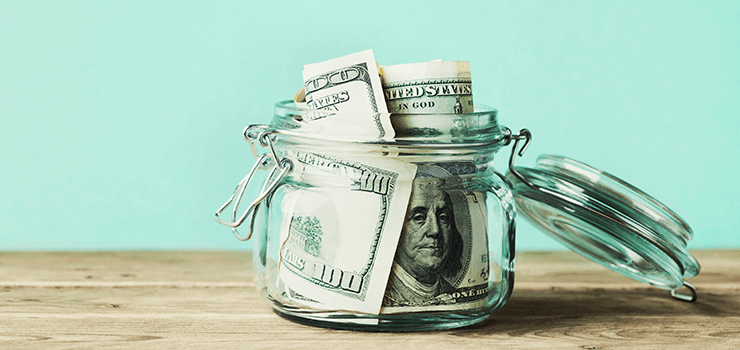 "Perfect charger, looks great works really fast. Quality is great and the app works great with my phone. Highly recommended."
Brian

Install Once, Charge Whenever
No matter what you drive or how much space is available in your electrical panel, ChargePoint Home Flex fits right in. Have your electrician install it indoors or out using a NEMA 6-50 or 14-50 plug, then set the appropriate charging speed in the app — up to 50 amps. Click here for more installation resources.
Need help finding an electrician to install ChargePoint Home? Amazon Home Services and Qmerit can connect you with a trusted installer near you.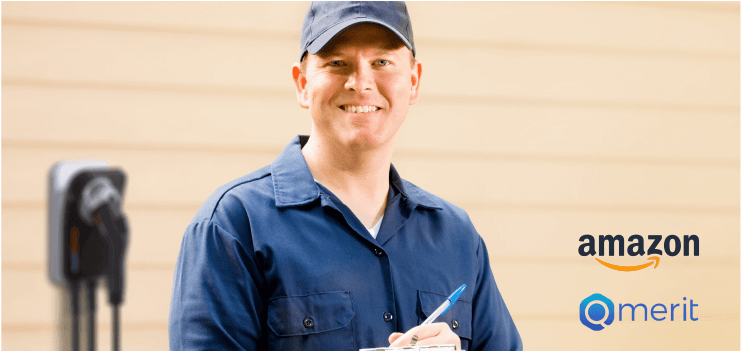 Choosing Your Home Charger
ChargePoint Home Flex is our fastest, most flexible charger, able to work with any home. ChargePoint Home 32A is also a great choice.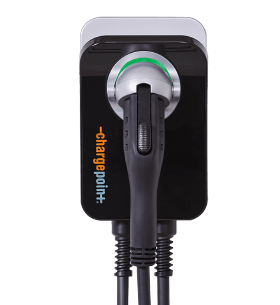 Home 32 Amp
Our original home charger.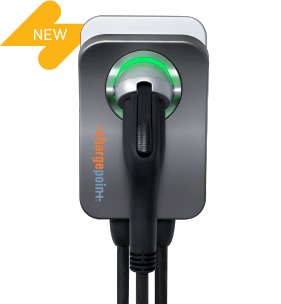 All-New Home Flex
Faster, more flexible and ready for the future.
By EV Drivers, for EV Drivers
EV charging is all we do, and we do it all—from home charging to charging around town. We've delivered more than 72.8 million charges to all kinds of cars at over 108,000 charging spots worldwide, and we're always working to make EV charging even easier.
ChargePoint is the best.
We've been using it for about 2 months & love it. Our electrician said it was very well built & is now recommending it to his customers.
Mike Sierra, Amazon customer

This is a great level 2 charger.
Compact, sleek design. The WiFi is a great feature. You can enter your power company in your profile, and based on their rates, ChargePoint sends you a detailed report every month with kWh used, how much it cost and how much you saved compared to gas... Love it!!
Heather St. Thomas, Amazon customer

Perfect charger
Looks great works really fast. Quality is great and the app works great with my phone. Highly recommended.
Brian, Home Depot customer

Best Charger EVer
I wished we would have ordered the charger 6 weeks ago when we bought our car... it does what it says, charges 6 times faster... Fantastic charger, you won't go wrong.
Sean M., Amazon customer

Get Your ChargePoint Home Charger Today
---