ChargePoint Leadership
ChargePoint was founded in 2007 by a group of entrepreneurs who anticipated the EV revolution. With extensive experience in technology and design from leading global companies, ChargePoint's team is building the smart network that keeps the EV industry moving forward.
---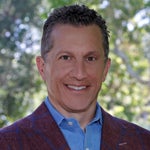 Pasquale Romano
President and Chief Executive Officer
Pasquale Romano is President and Chief Executive Officer of ChargePoint and a member of the company's board of directors. He currently sits on the board of Agilone, CALSTART, and the YMCA of Silicon Valley. Pasquale joined ChargePoint in February of 2011, bringing more than 25 years of technology industry leadership and executive management experience to the company. He co-founded 2Wire which was acquired by Pace plc for $475M in 2010. Previously, Pasquale held multiple positions in marketing and engineering at Polycom. In 1989, he co-founded Fluent, Inc., a digital video networking company and served as Chief Architect until it was sold to Novell Corporation in 1993. Pasquale holds an undergraduate degree in computer science from Harvard University and received his M.S. from MIT.
---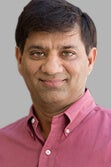 Ajay Agrawal
Chief Technology Officer
Ajay Agrawal is a technology fanatic with over 20 years of experience in computing. Most recently, he was the Vice President of Engineering at Luvocracy, which was acquired by Walmart Labs in July 2014. Ajay has held leadership roles in large companies (including Oracle, eBay and Microsoft) and many startups. Ajay earned his B.S. and M.S. in Computer Engineering from the University of Michigan and the University of Illinois, respectively.
---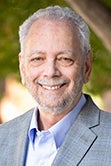 Dave Baxter
Co-Founder and Vice President, Hardware Engineering
Dave Baxter is a technology innovator and product developer. He has held many senior management positions, including Vice President of Engineering at 3Com Corporation and Adept Technology, where he developed multiple generations of assembly robots and flexible automation controllers used in factories and food packaging plants worldwide. A pioneer of voice over broadband technology, Dave led the development of the industry's first carrier grade voice over DSL system while Vice President of Engineering for Jetstream Communications. Dave received a B.S. from the Engineering College at Cornell University.
---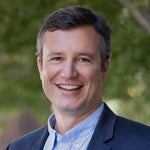 Christopher Burghardt
Managing Director, Europe
Christopher Burghardt is ChargePoint's Managing Director for Europe, responsible for leading all aspects of the company's European business. Most recently the head of policy and communications, EMEA, for ride-sharing app Uber, Christopher previously led global and emerging market expansion at First Solar, a provider of solar panels and utility-scale PV power plants. Prior to joining First Solar, Christopher was Vice President for Corporate Affairs for Western Europe at Anheuser-Busch InBev and a Vice President for Business Development and Marketing EMEA at Hill & Knowlton. A dual German-Belgian national, he earned an MBA in Finance from the Wharton School of the University of Pennsylvania, an MA from the College of Europe and a BA from the University of Sussex and the Institut d'Etudes Politiques of Aix-en-Provence.
---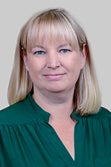 Deborah Donohue
Vice President, Operations
Deborah Donohue joined ChargePoint in 2011 to oversee all aspects of manufacturing and operations. Prior to ChargePoint, she worked at Pace plc as Director, Operations and Strategic Planning where she directed the Integrated Business Planning for Pace Americas and was responsible for driving cost reduction. Deborah also worked at 2Wire for more than 10 years as director of operations and strategic planning. She was responsible for planning and directing the operations organization's strategic and long-range financial goals. Deborah holds a B.A. in Political Science for Public Administration from San Jose State University.
---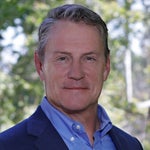 Rex Jackson
Chief Financial Officer
Rex Jackson is the CFO of ChargePoint and brings extensive experience in finance, legal, corporate development and other corporate functions to the role. Prior to joining ChargePoint, Rex served as CFO for Gigamon, Rocket Fuel, JSDU and Symyx, and held senior executive positions at leading public and private companies including Avago (now Broadcom) and Synopsys. He currently sits on the boards of directors of wireless charging pioneer Energous Corporation and mixed signal optics innovator EMCORE. He holds a B.A. degree from Duke University and a J.D. from Stanford University Law School.
---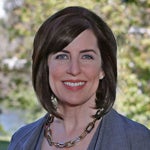 Colleen Jansen
Chief Marketing Officer
Colleen Jansen is a marketing strategist with 20 years of experience in both business-to-consumer and business-to-business marketing spanning early stage, privately held VC-funded companies as well as large cap, publicly traded firms. Prior to joining ChargePoint, she led marketing disciplines for a number of category-creating startups as well as established brands including Microsoft, Yahoo, Intuit and LinkedIn. An early EV adopter and currently a Tesla driver, Colleen is passionate about helping everyone realize the personal, societal and economic benefits of driving electric. As the head of the marketing organization, she oversees brand, communications, demand generation, consumer engagement and customer marketing. She holds a B.S. from California State University, Fresno.
---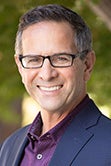 Jonathan Kaplan
General Counsel
Jonathan Kaplan has been leading ChargePoint's legal team since July of 2010. Prior to coming to ChargePoint, he was founder and managing director of the Law Offices of Jonathan Kaplan. Before Jon opened his own firm, he spent seven years practicing law on Wall Street, first with the firm of Sullivan & Cromwell and later with Skadden, Arps, Slate, Meagher & Flom. During that time, he spent the majority of his time working on large scale mergers and acquisitions, including the Citicorp/Travelers and the Honeywell/Allied Signal mergers. Jon received his JD from Hastings College of the Law and an LLM in taxation from New York University.
---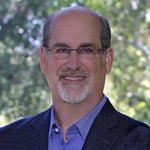 Bill Loewenthal
Senior Vice President of Product
Bill Loewenthal has decades of experience in general management and product leadership, specializing in market-based business planning and cross-functional execution. Bill has had success in a variety of industries, including telecom, internet, consumer electronics and media. As a global product leader, he has deep experience in portfolio management and platform businesses including connected devices, hardware, software, and B2B2C. Bill has held leadership roles at Plantronics, ReplayTV, Mitsubishi and several startups. Over the course of his career, Bill has helped launch products that have become essential to the lives of millions. He leads Product Management, User Experience, Standards and Technical Docs teams. He holds a B.S. from San Jose State University.
---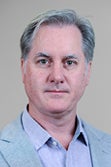 Simon Lonsdale
Chief Strategy Officer
Simon Lonsdale joined ChargePoint in 2011, after several virtualization and cloud software startups including RNA Networks (acquired by Dell Computers), NICE Software and Platform Computing (acquired by IBM). Previously, he held executive roles in Software Engineering and Business Development at Aspect, migrating the telecommunications company from hardware products to software voice-over-IP solutions. Simon's education credentials include a Master of Engineering (M.Eng.) and Bachelor degrees from Bradford University in Electronic, Computer and Communication Engineering, and Chartered Engineer (C.Eng.) professional status in the UK and Europe.
---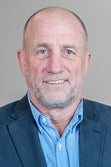 Dave Packard
Vice President, Utility Solutions
Dave Packard co-founded ClipperCreek Inc., a provider of EV infrastructure and served as the company's president until 2014 when he joined ChargePoint. In 1998 he joined EVI, an electric vehicle infrastructure company that helped develop the modern standards which remain in place today. Dave began his career in engineering with Lockheed Missiles and Space Company in Sunnyvale, CA. He joined the EV market in the early 1990s as Vice President of Sales at EPTI, an Atlanta start-up, rapid battery charging company. Dave holds a Masters Degree in Civil Engineering and a Bachelors Degree in Mechanical Engineering from the University of Massachusetts.
---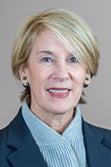 Colleen Quinn
Senior Vice President, Global Public Policy
Colleen Quinn is a seasoned executive leader and government strategist with 30 years' experience in government, business and non-profit sectors. She has served in the highest level government and political appointed positions, as well as a senior corporate officer and senior non-profit management and advocacy roles. These include California Governor Jerry Brown, the Partnership for New York City, Insight Communications, Pacific Telesis and the Revlon Foundation. Colleen has a B.A. from UC Berkeley and a JD from the University of California, Hastings College of Law.
---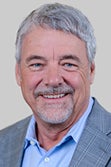 Mike Talley
Vice President, Services and Support
Mike Talley is responsible for the ongoing growth, quality improvement, and performance of ChargePoint Services and Support. He has more than 30 years' experience in operations and professional services management roles, with emphasis on customer relationships and call center development. Prior to joining ChargePoint, Mike served as Executive Vice President and General Manager of Services & Support at 2Wire, and as EVP of Worldwide Operations at Syntellect, where he was responsible for custom application development, integration and consulting services, business development, and operations. Previously, he served as VP of Professional Services and VP of Operations at Fujitsu Business Communication Systems, and as VP of Customer Support at Mitel. Mike has also performed various executive customer support and operations roles with ROLM and IBM Corporations, including VP of Operations. Mike holds an MBA from the Kellogg Graduate School of Management at Northwestern University.