September 24, 2020
How to Start a Charge on a ChargePoint Station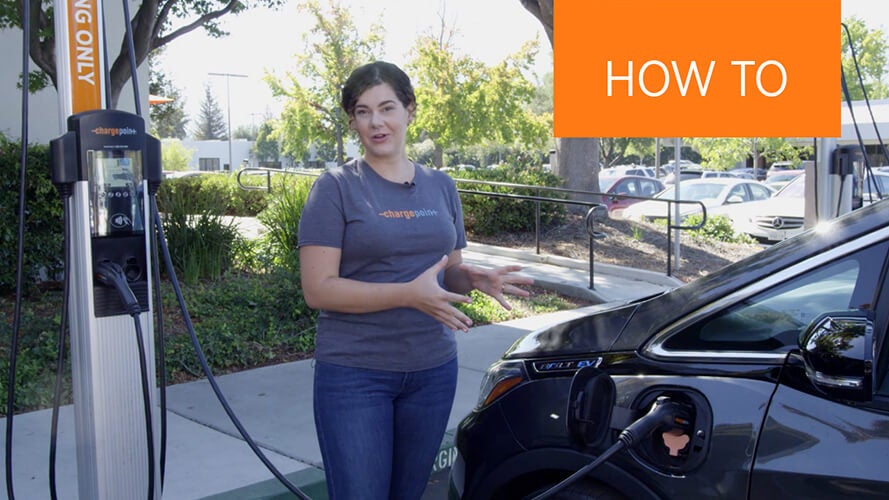 Charging your electric vehicle (EV) at any public (ChargePoint) station is easy and convenient. By creating a free ChargePoint account, you can find charging stations everywhere you go and start charging your EV straight away. Just follow these simple steps and you'll be on your way!
Tap your ChargePoint card or your phone(you must be signed in to the mobile app) on the ChargePoint station to start a charge. This will unlock the charging connector so youcan remove it from the charging station. You can also tap the orange 'Start Charge' button in the station details page in the mobile app.
Push the button on the connector to lift it out of the holster on the station.
Plug the connector into your EV to start charging. Check your EV's indicator to make sure you are charging (often there are lights on the dashboard to show this).
Check your EV's charging indicator to make sure you're charging. On most EVs there is a light on the dashboard that indicates this.
Relax and go about your day. You can track your charging in the app if you want. We'll send you a notification when your car has finished charging (if you'veenabled notifications).
When you get back to your car, tap your card or phone and return the connector to the station. After your charging session is complete, we'll send you an email with more information about that session.