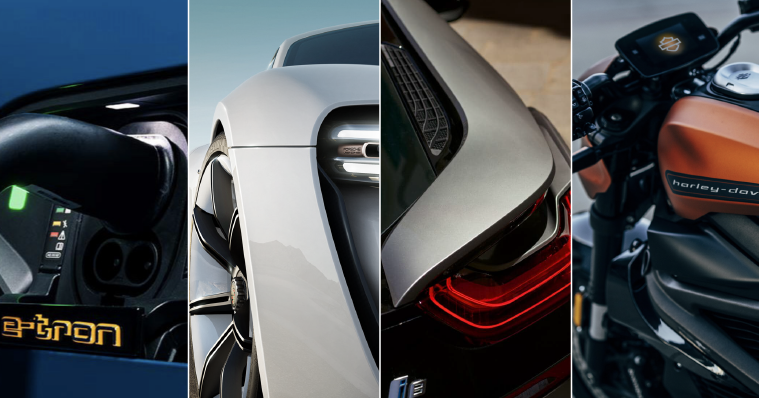 You know 'em, you love 'em... we're talking about the Tesla 3s, Prius Primes and Bolts that consistently top the EV bestseller lists. But what about the newcomers on the horizon? Could one of them be the EV for you? Here are ten new models worth watching for in 2019:
Audi Q6 e-tron quattro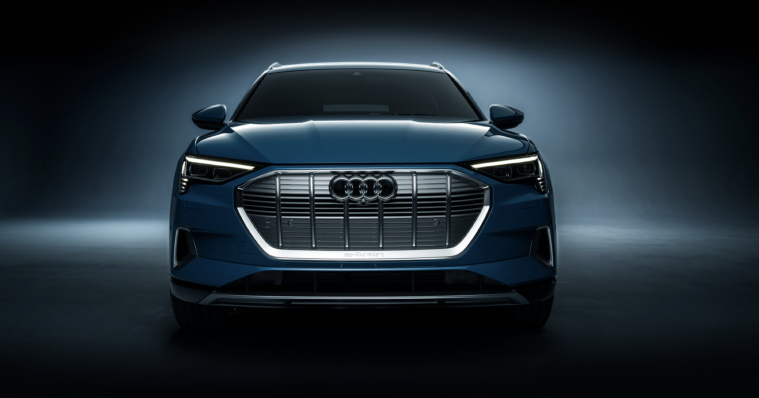 After its unveiling in August, first impressions are all about performance, both on the road and at the charging station. A full charge at a DC charging station rated at 150 kW will take roughly 30 minutes and deliver a range of about 160 miles, which outstrips both Tesla and Jaguar, according to Audi. A 240-volt mobile charging unit comes standard with the vehicle, where a full charge takes 9-12 hours. On the road, the e-tron's two electric motors can reach 60 mph in 5.5 seconds. Audi claims it's already received 10,000 reservations for the model, which starts at around $75,000.
Hyundai Kona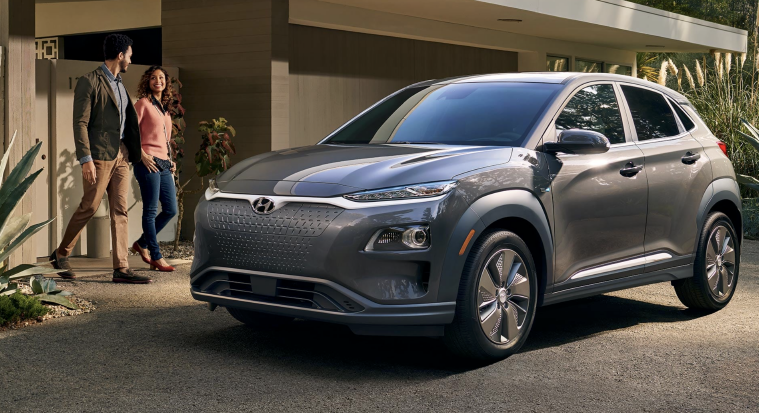 A lot of folks are excited about the Kona: a recent Twitter poll ranked it the most anticipated EV coming in 2019. Two things are likely driving the thrills: first, a reported range of 258 miles on a 64 kWh battery, which gets to a benchmark 80-percent charge in 75 minutes on a 50kW charger. (On a Level 2 charger, a full charge takes 9-10 hours.) And second, its sleek "on-trend" interior continues to attract an army of Hyundai loyalists. For EV drivers in love with regenerative breaking, Kona's Smart Regenerative System ups the performance, keeping a consistent rate of deceleration when coasting. The base price is set at $36,450.
Porsche Taycan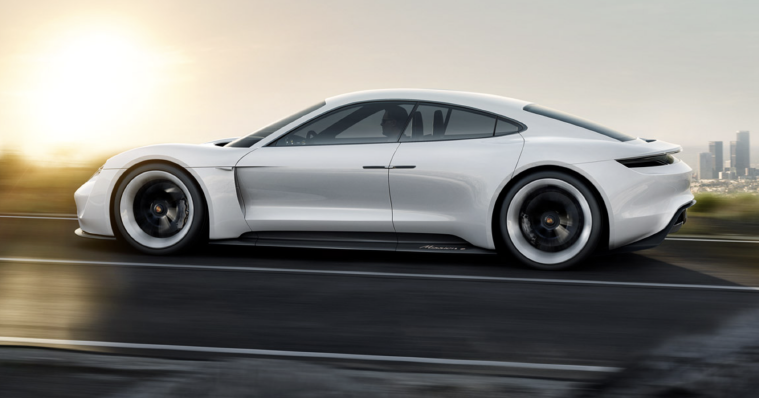 In support of its first EV, Porsche aims for high performance. A light and small battery, along with new efficiencies in the powertrain design, are part of the equation, allowing the Taycan to maintain higher outputs over longer periods. With a Level 2 charger, a full charge requires 9 hours and 45 minutes. The starting price is expected to be around $87,000.
BMW i8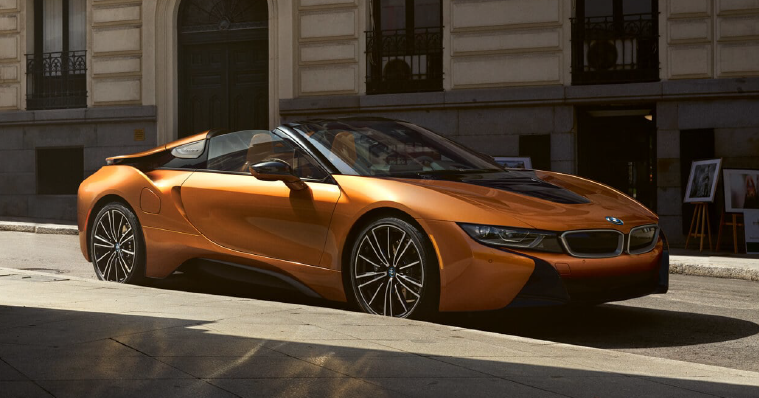 With its futuristic, head-turning, "spaceship" design, the hybrid i8 is all about curb appeal. The new roadster model, debuting in 2019, adds even more curves. Under the hood, look for a 369 horsepower engine and 18 miles of all-electric range, both slightly improved over the 2018 coupe. With a Level 2 charger, a full charge requires one to two hours. The i8 may not be the most practical car around, but it's not made for the typical family budget. You can drive home an i8 roadster for $164,295. The coupe is priced at $149,500.
Kia Soul EV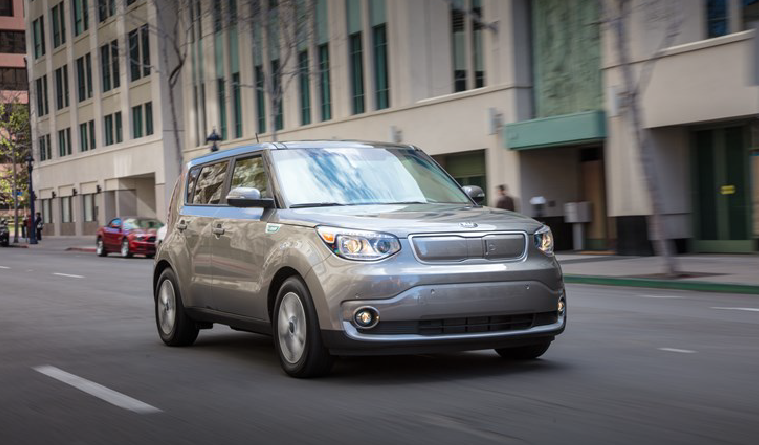 The 2019 Kia Soul is packed with fan favorites: ample cargo space with big signature windows, plus lots of standard features, all at a reasonable price. You can choose from a range of engines, hybrid or all-electric, in a selection of performance and range options. The standard 10-year/100,000 mile warranty wins lots of praise, too. On DC fast charger (at 50 kW), you can reach the benchmark 80% in 30 minutes. On a Level 2 charger, you'll need five hours for a full charge. Prices start at $33,950.
"In total, the number of plug-in hybrid and battery vehicles for sale worldwide will rise 20 percent to 216 next year."
Kia Niro EV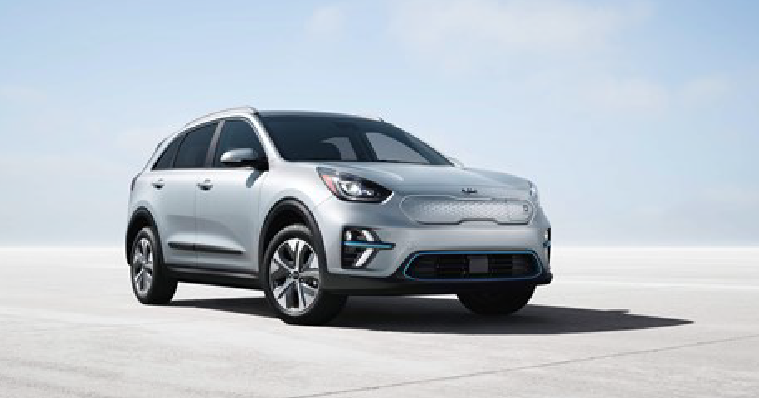 The Kia Niro is a crossover utility EV, appealing to families looking for cargo space while sticking to a small footprint. The 2019 debut comes with DC fast charging as well as a plug-in hybrid version. The Niro aims to build on the popularity of the Kia Soul, and it's already selling well in Korea. Final details are pending, but the Niro targets a range of 240 miles and 9-10 hours for a full charge on a Level 2 charger. On a DC fast charger (at 100 kW), the benchmark 80% charge is expected in 54 minutes. The price is estimated to be around $38,000.
Subaru Crosstrek Hybrid
Subaru's first dive into EVs stays true to its roots, installing a hybrid system in its popular Crosstrek model. In line with its outdoorsy brand, Subaru encourages taking the Crosstrek off road (in contrast to other, lower-riding EVs). The design adds two motors to Subaru's 2.0-liter flat four gasoline direct-injection engine, which helps the model reach 90 MPGe. In hybrid mode, the total range is 480 miles, and on electricity alone, it reaches 17 miles. On a Level 2 charger, you'll need just 2 hours for a full charge. Look for a price tag around $34,995.
Land Rover Range Rover PHEV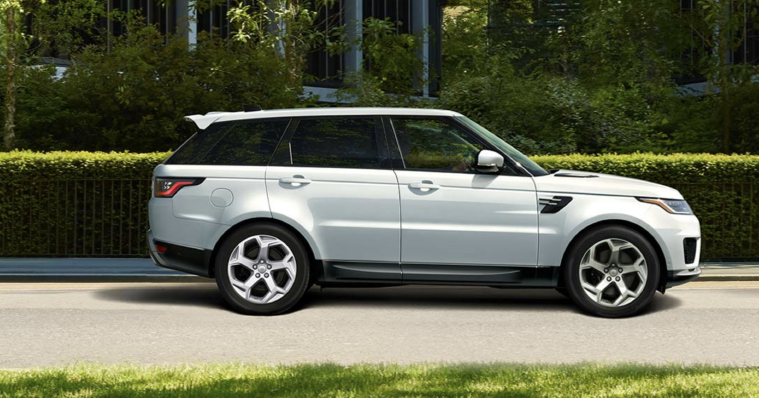 Land Rover pioneered off-road EVs in 2018. In 2019, the hybrid Range Rover adds a major performance feature, enabling all-electric off-roading in low terrain (with a range of 31 miles). That translates to less noise and exhaust in sensitive areas while in grass/gravel/snow and mud/ruts modes. Land Rover's navigation got wise, too, with a system that incorporates gradient data to determine the most fuel-efficient routes. On a Level 2 charger, the model needs two hours and 45 minutes to reach a full charge. Pricing starts at $95,450.
Mercedes-Benz EQC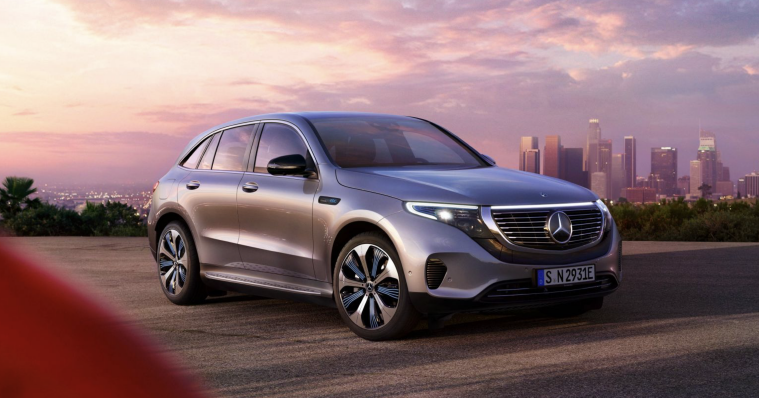 The first to arrive under the new Mercedes-Benz flagship, the EQC aims for luxury performance inside and out. Two asynchronous motors are paired with separate drivetrains at each axle, while the exterior sticks close to the sleek concept unveiled in 2015, going lower and longer than the GLC. The interior features luxury amenities, like three USB-C ports, and a driver's seat with asymmetrical positioning. The EQC is expected to deliver a range of 222 miles, and at a DC fast charger, it reaches an 80% in 40 minutes. Scheduled for release in the US in the last half of 2019, prices are expected soon.
Harley-Davidson LiveWire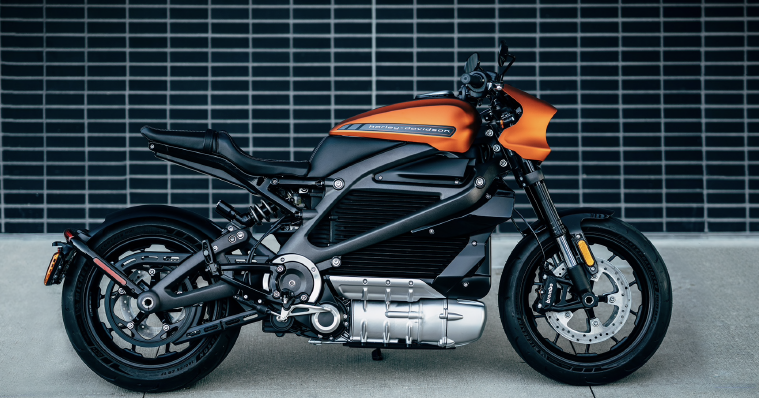 One reviewer calls the LiveWire debut "the most forward-thinking machine to have ever come out of the gates by Harley." Another calls it "lustworthy." Leaving behind the relaxed, feet-forward driving position Harley is known, LiveWire's design steers closer to high-end Japanese sport bikes. For riders serous about performance, Brembo monoblock front brake calipers grip dual 300mm discs with fully-adjustable Showa suspension front and rear. A Level 1 charger lives onboard (a cord stows under the seat), and the car can also use DC fast charging to get 80% battery capacity in 40 minutes.
The EV revolution is in full swing, and as the market matures and even more automakers go electric, you'll find more variety and options next year and the years ahead.
See how the 2019 models stack up. Across the board, we recommend installing a Level 2 smart EV charger at your home. For optimal convenience, choose ChargePoint Home so you can schedule and track your charging activity. 
Range and Charging Times
| | | | |
| --- | --- | --- | --- |
| Make and Model  | Total Electric Range (miles)  | Level 2 charging time  | DC Fast charging time  |
| | 250 | 9-12 hours  | 80% in 30 minutes (150 kW charger)  |
| | 258  | 9-10 hours  | 80% in 54 minutes (100 kW charger)  |
| | 248 | 9 hours 45 minutes  | 20 minutes (350 kW charger)  |
| | 18 | 3 hours | n/a |
| | 111 | 4-5 hours | 80% in 30 minutes (50 kW charger) |
| | 240 | 9-10 hours | 80% in 54 minutes (100 kW charger) |
| | 17 | 2 hours | n/a |
| | 31 | 2 hours 45 minutes | n/a |
| | 222 | 8-9 hours (est.) | 80% in 40 minutes |
| | 110 | n/a | 80% in 40 minutes |
It's going to be a banner year for EVs. With extended ranges, faster charging and smart designs, there's something for everybody. Which one looks right for you?