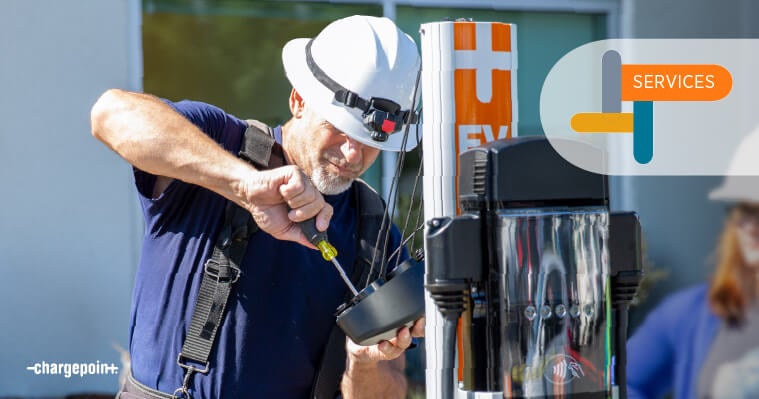 Since we were founded, ChargePoint has stayed focused on a few core principles: a great charging experience, seamless scaling, unparalleled quality and responsive service. These elements are in our DNA, in our solutions and in the mind of every ChargePointer. In this blog series, we explain why these principles are so important to us and how we bring them out into the world through our work. 
Bringing electrification to the masses requires a lot of education and generates plenty of questions from both EV drivers and charging station owners. Drivers want to count on getting a charge and station owners want to make sure charging is readily available and uptime is maintained. It is for all of these reasons that ChargePoint has built the industry's largest and most complete set of support and services for the drivers that need charging and the businesses that provide it. From the beginning, we design our products with support in mind, just in case it's needed, and include remote diagnostics capability to help service our stations easily, quickly and reliably.  
More than 100 ChargePointers and affiliates covering multiple regions and languages are dedicated to supporting the customers who own our stations and the EV drivers who use them. This level of support is just one of the many ways we show how much we value the driver experience. We can leverage our scale and resources to deliver a depth of expertise that other charging companies are not able to match. In this post, I explain a little more about the importance of support and services (including installation and professional services) to EV charging and how we ensure excellence at ChargePoint.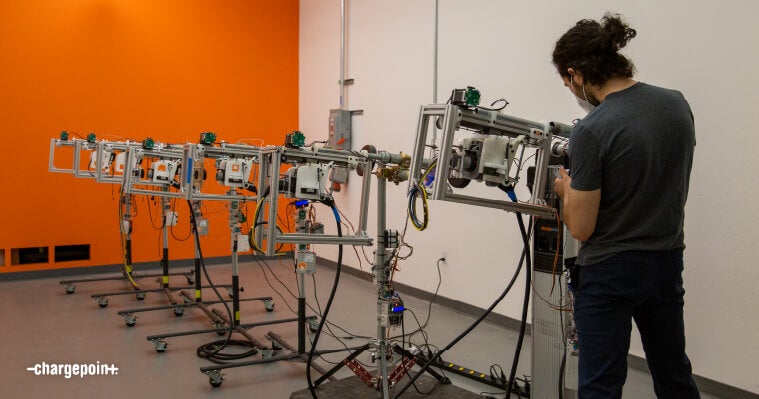 Design It Right from the Start 
When it comes to EV charging projects, we start at the beginning by leveraging common subsystems across platforms to deliver proven, reliable solutions. The state-of-the-art ChargePoint Advanced Test facility is where we evaluate how our products perform under the harshest conditions, from rainstorms to dust storms (check out some of the tests in our video!). During development, various testers verify that everything leaves the manufacturing line with the repeatable quality our drivers and station owners deserve.   
Build the Best Charging Site We Can 
Station owners who've chosen ChargePoint can work with us from day one to design and build their future EV charging sites, before any products leave the factory. From evaluating electrical capacity needs to managing construction crews, we provide full design and build services with a depth of expertise that makes the development process safe, quick and hassle-free. We also have many expert partners who can assist in developing the right design for your location. While we perform this work as a service to our customers, it gives us the added benefit of reducing the need for support calls later on, because everything's been designed and built correctly from day one.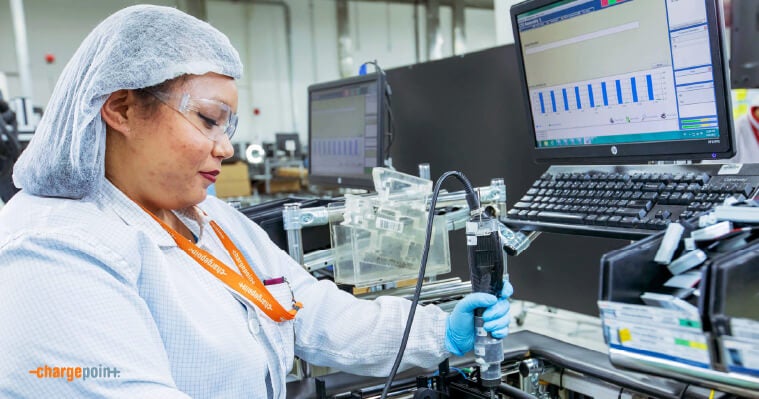 Coordinate People and Parts Seamlessly 
Companies that only sell software can handle issues over the phone. Because we deliver a complete charging solution that integrates hardware and software, we sometimes need our certified partners to fix hardware in person. We want our support operations and maintenance partners to arrive exactly (and only) when needed. If a station needs a replacement part, we aim to alert partners the instant the part is shipped so they can be there to install it on the day it arrives. After installation is complete, we rely on scorecards to evaluate performance and ensure our partners exceed customer expectations.
Aim for Continuous Improvement 
Everyone makes mistakes—it's just not feasible to be perfect. Still, we strive to get as close as we can, and we never want to make the same mistake twice. That's why our technical operations team is constantly analyzing all aspects of manufacturing, quality, product quality and field failures. We also survey our customers to develop regular scorecards on our own performance as well as that of our partners. Because if something goes wrong once, we're going to do all we can to prevent it from happening again.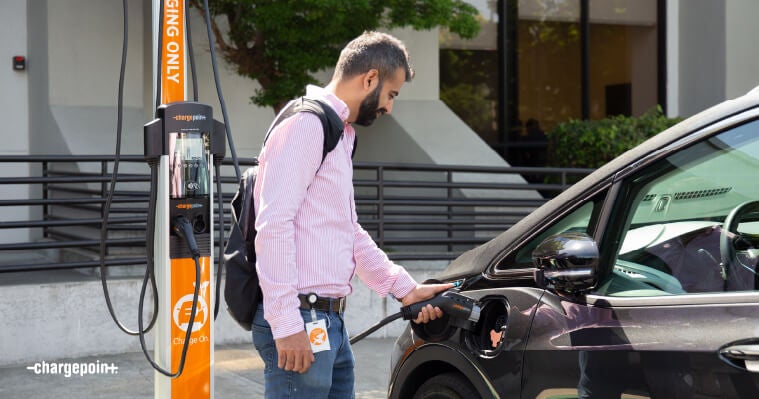 Be Our Own Guinea Pigs  
We constantly strive to test our products ourselves first. Because so many ChargePointers drive electric, we know what it's like to really need a charge! Our belief in electric mobility is personal, and we use our own solutions at work, at home and on the road. To provide just one example, we rely on our own solution to manage energy costs at our headquarters. We also know that every interaction with us reflects on our brand and our entire company. So we always want to do the right thing for the drivers or customers and put the user experience first. Because we're EV drivers, too! 
Make It Easy 
Even when organizations are motivated to install EV charging, setting up a station requires expertise that most companies don't have (but we do). For example, companies need to figure out their available electrical capacity, how many drivers to expect, what EV charging company to pick and more. When you work with ChargePoint, you can be sure you've chosen the industry leader with the deepest expertise in all of these areas as well as the best support and services, so you can just set it and forget it. We'll be the ones up at night if something goes wrong.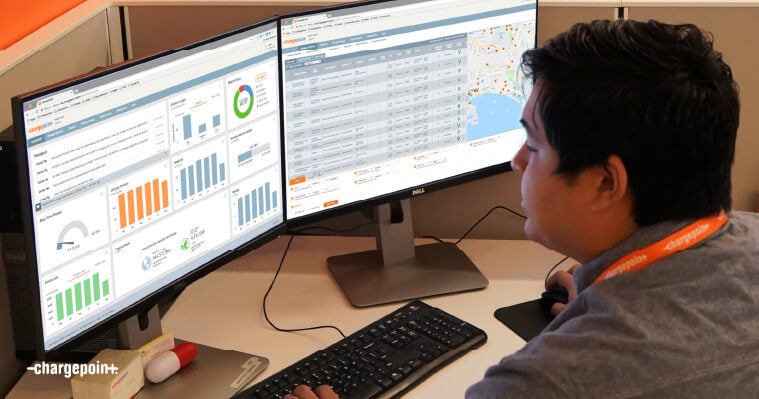 Don't Rest on Our Laurels 
As ChargePoint educates all of our customers on electrification, we continue to strive for the best level of support and services in the industry. We've done a lot: designed for monitoring and serviceability, built out EV charging projects right from the start, streamlined operations and established a baseline for measuring our performance. But we cannot rest on our past accomplishments, as we want to ensure continuous process improvement to give all of our customers and drivers a world class experience. While we still have more to do, we'll be doing it right along with our customers, making sure charging is the number one priority every step of the way. 
This concludes our blog series on the core principles of charging experience, seamless scaling, unparalleled quality and expert services that drive everything ChargePoint does. Interested in learning more? Get in touch to see how we can leverage these beliefs to meet your EV charging needs.