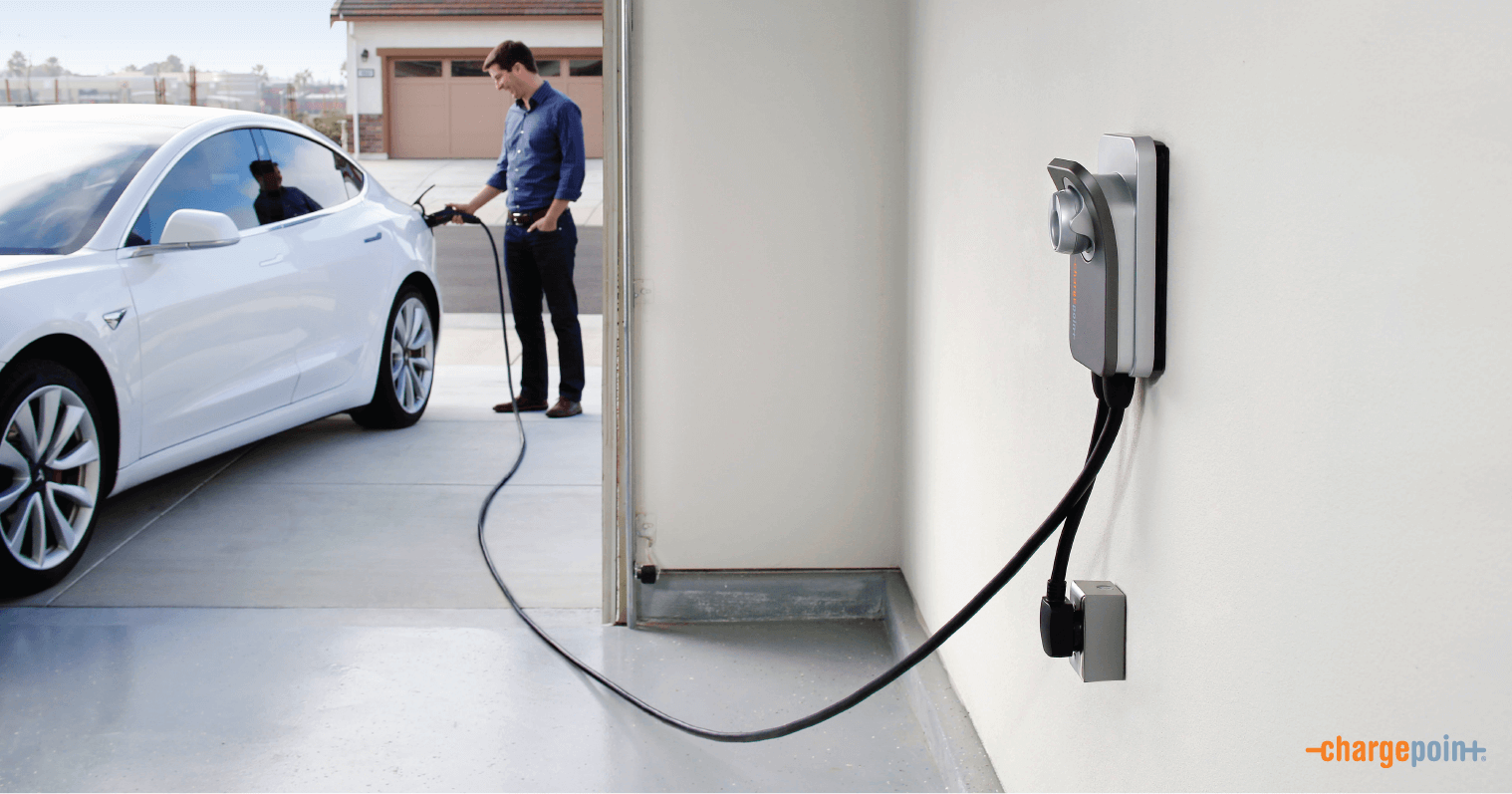 Since 2007, ChargePoint has been hard at work delivering the best electric vehicle (EV) charging experience possible. Whether you're at home, at work or on a long trip, it's our mission to make every charging experience as easy and enjoyable as it can be—no matter what you drive or where you live. 
In 2015, we introduced our first home charger, ChargePoint Home. Back then, only one of the best-selling EV models reliably had 100+ miles of range. Tesla Model X deliveries had just begun, and the Model 3 and Chevrolet Bolt EV were not out yet. Now, five of the top six EVs by sales have 200+ miles of range, and most EV models have bigger batteries, longer range and faster charging capabilities.  
However, not every home's electrical supply is ready to handle a 240-volt Level 2 EV charger, which prevents some people from installing one at home. So we flexed our mental muscles and came up with a solution that enables faster charging at home, while also being flexible enough to work with more homes and EVs—now and in the future. 
Meet ChargePoint Home Flex. Our newest home charger is faster than ever, capable of delivering up to 50 amps and adding up to 37 miles of Range Per Hour of charging to any EV. But it's also flexible, so EV drivers can choose the settings that work for their EV and their home's electrical supply, avoiding costly electrical upgrades. This flexibility also gives drivers the confidence that a single product will work with their current EV and be able to charge their next vehicle even faster, for years to come.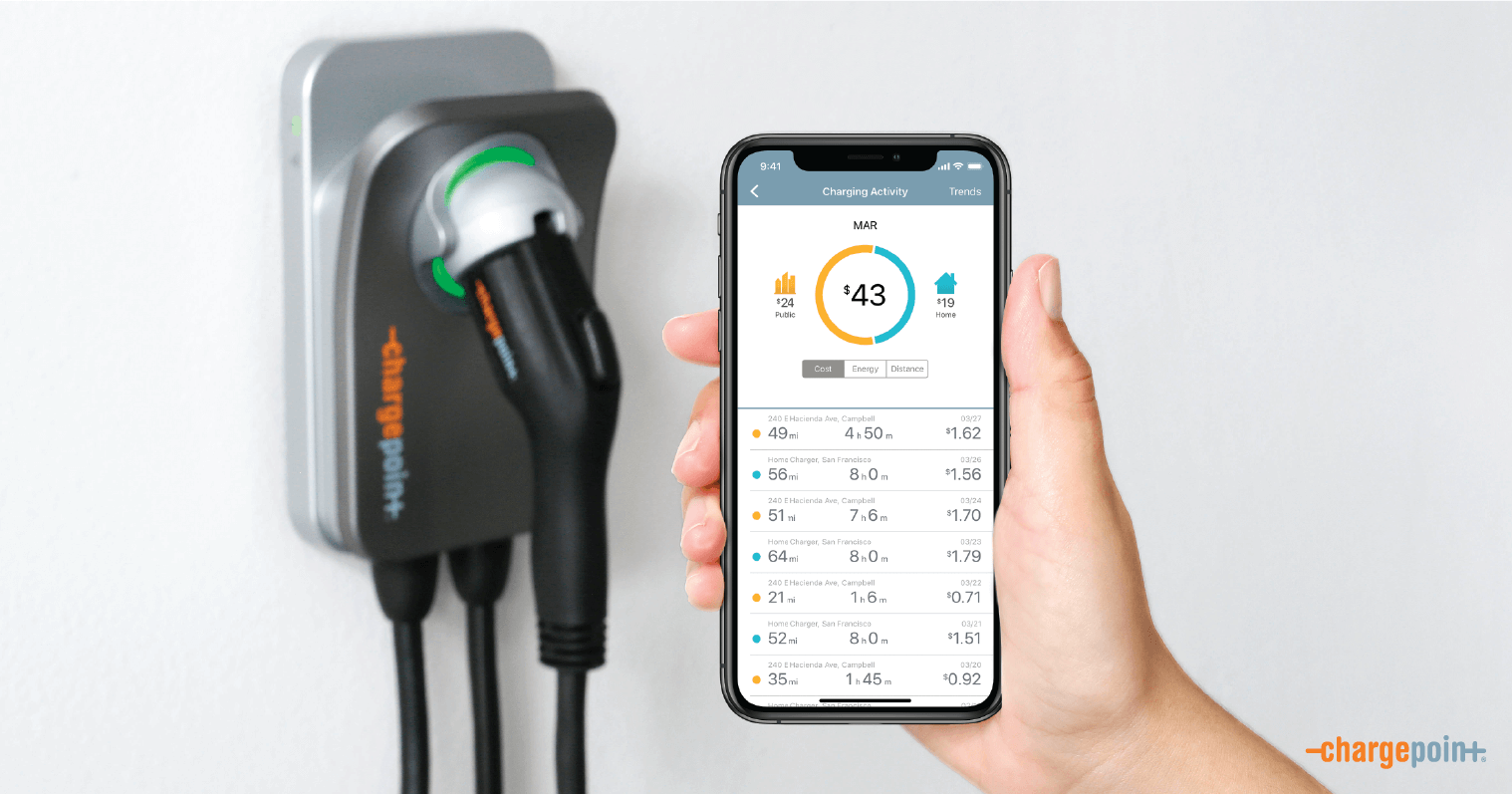 Flex has a sleek design and a small footprint, so you can be proud to install it in your garage, carport or outside your home. It's also UL Listed for safety, ENERGY STAR certified for efficiency and backed by a three-year warranty and 24/7 phone support. You can set the amperage in the ChargePoint app, which also helps schedule charging, set reminders and track all your charging in one place. 
For four years, tens of thousands of EV drivers have been counting on ChargePoint Home to keep them charged up—and they've enjoyed the experience enough to share it with others. Check it out: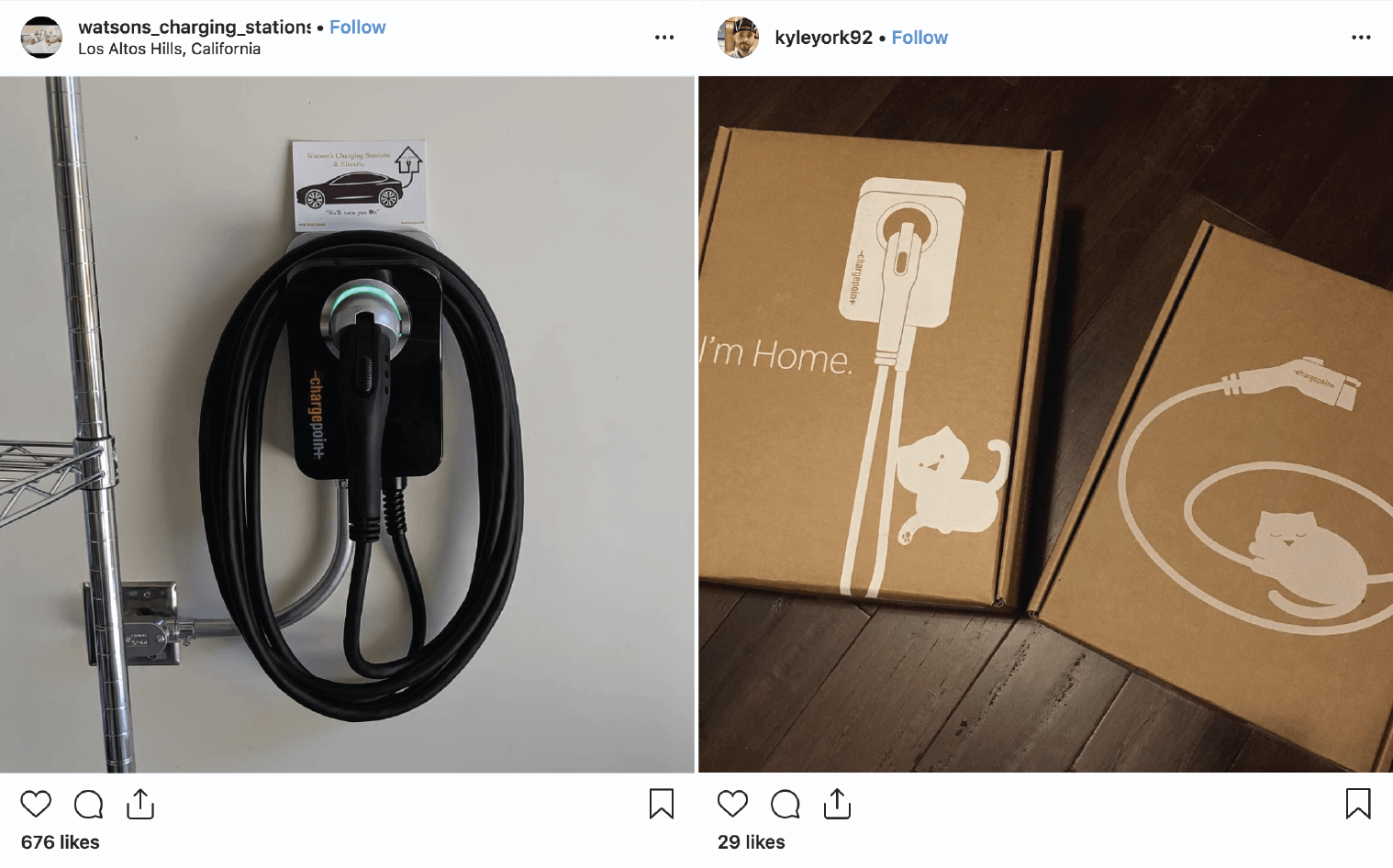 Images from watsons_charging_stations and kyleyork92
Now, ChargePoint Home Flex makes it possible for more people than ever before to enjoy the convenience of charging at home. And with more than 100,000 places to charge around the world, ChargePoint also makes it easy for EV drivers to find a charge away from home, too. The flexibility to charge at home and wherever you go makes driving electric easy—and that's why we're here.