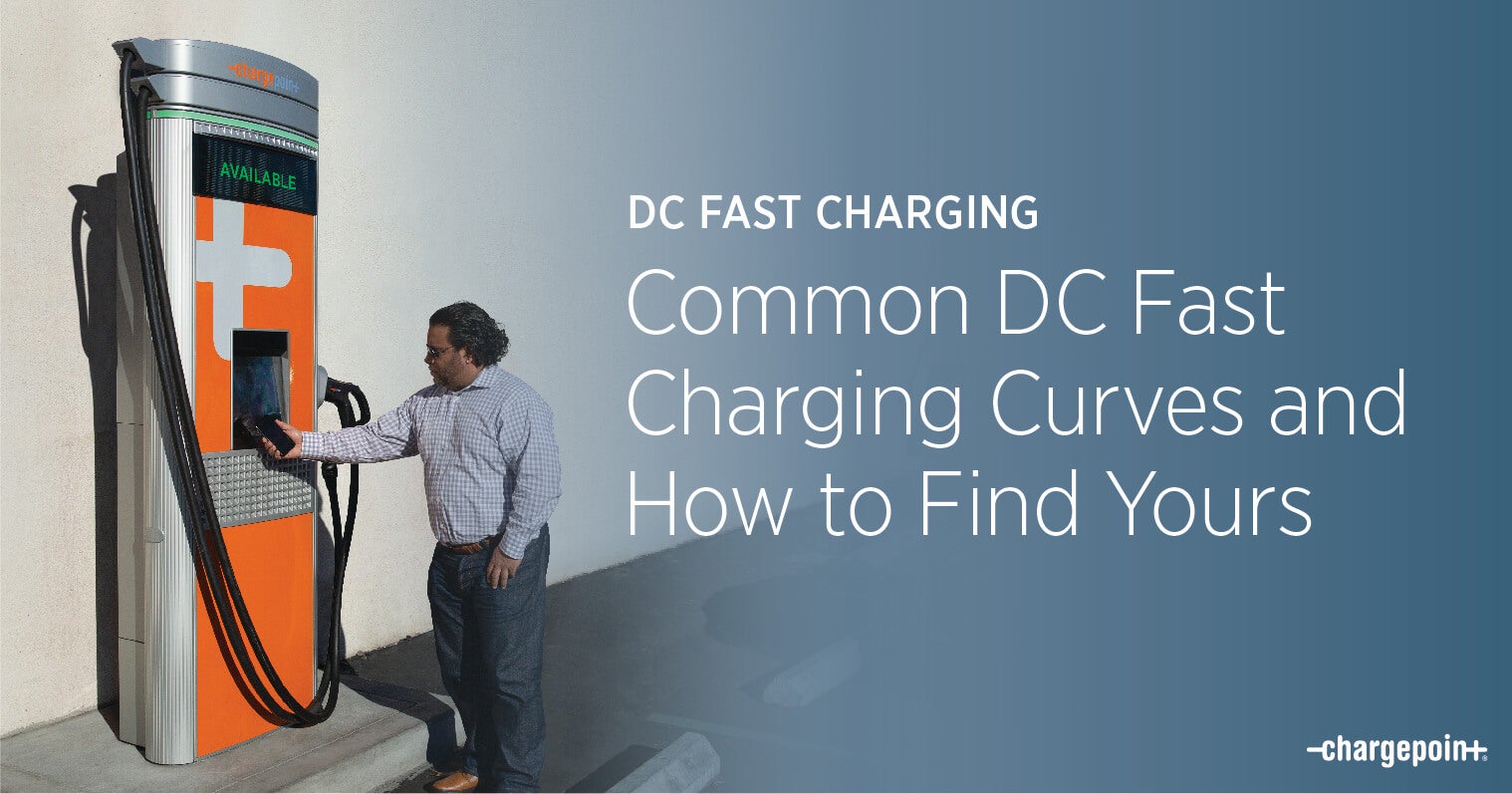 Now that you know how to use DC fast charging and why it tapers off around 80% to protect the battery, let's take a look at how DC fast charging can vary between different vehicles. 
As we mentioned, fast charging is affected by many factors, including your car, the available power at the station and temperatures, including both battery and ambient temps. Here are the fast charging curves we observed for a few popular EV models charging on the ChargePoint Express 250, a 62.5 kW charger: 

The I-PACE charges at a faster rate than the Bolt EV, but even the same car can charge a bit differently on different days at different temperatures, or different model years of the same car may demonstrate different behavior. Check out how three years of Chevrolet Bolt EVs responded to fast charging on the CPE250. The first two curves show charging the battery to 100%, demonstrating how charging slows over time, and the third shows unplugging at 80% as we recommend.

The curves clearly demonstrate how charging speed drops off over time and why it's so important to unplug when you get to around 80%, to let others have a chance at a fast charge. The amount of energy or range available at 80% is different for each EV: for the Chevrolet Bolt, which has a 60 kWh battery, it's when you have about 48 kWh added, or about 160 miles of range for typical drivers. (Keep in mind that you will rarely be plugging in at 0% battery, which is why the energy added to the vehicle varies in our examples.)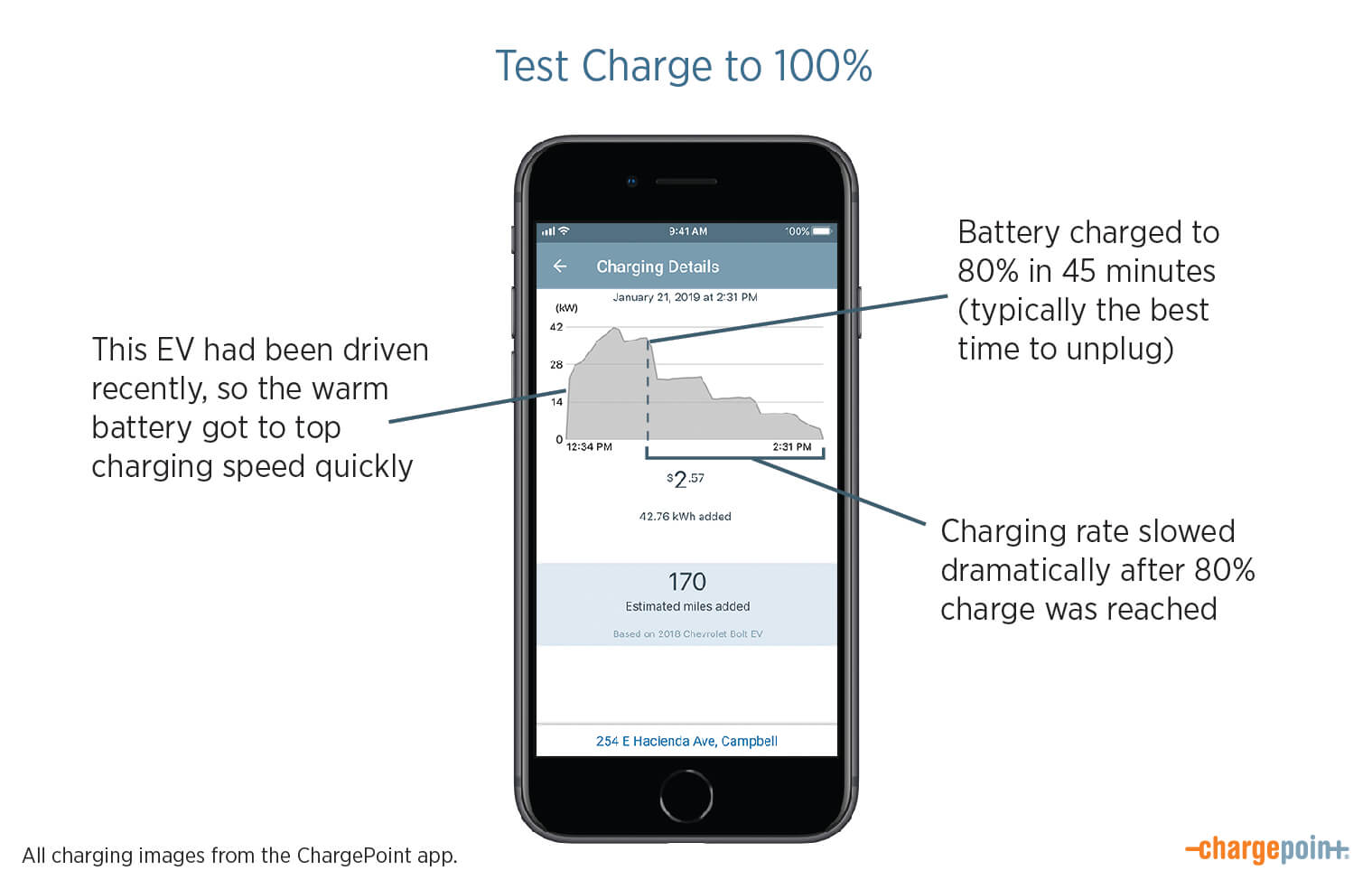 You can always check your current charging session in the ChargePoint app to see how much power you're currently drawing. Or, check the station display on the ChargePoint Express 250 stations—it shows your current battery percentage. 
Now that you're a charging curve expert, you can check your own in the ChargePoint app—just go to your Charging Activity in the main menu and click on any session to get the Charging Details. Happy fast charging!