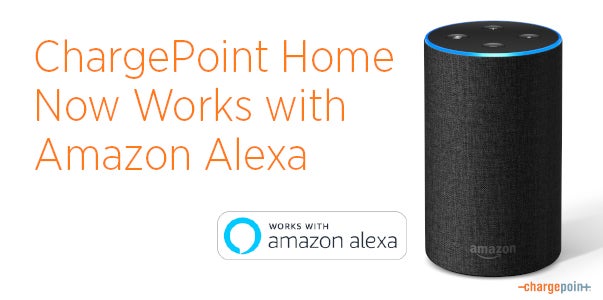 As an EV driver or enthusiast, you already know EVs are fun to drive: super quiet with incredible acceleration, energy-saving regenerative braking and carpool lane access that can save you a ton of time—not to mention, no more trips to the gas station. At ChargePoint, we want to make it as easy as possible to charge where you live, work and play. This post covers three new ways we're doing just that: Amazon Alexa, station photos and notify me.
Charge Using Your Voice with Alexa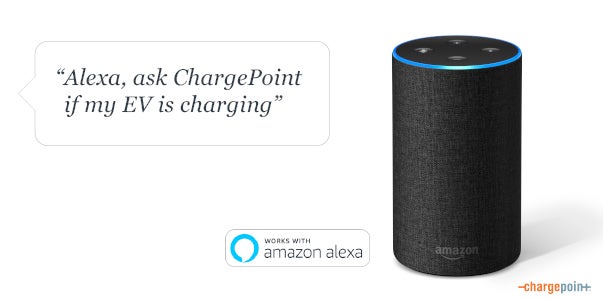 It's now even easier to start, stop or check on your home charging if you have ChargePoint® Home, thanks to voice control through Amazon Alexa. Imagine you're at home in your pajamas, almost ready for some sweet slumber, but can't remember if you plugged in. No problem: just say "Alexa, ask ChargePoint if my EV is charging," and Alexa will have your answer in an instant. If you're not currently charging, ask Alexa to start so you'll have enough juice to get to work in the morning. Alexa can also tell you if you're plugged in, how many miles you've added, what your ChargePoint account balance is and more. You can set up Alexa to work with ChargePoint Home in just a few minutes.
Find Places to Charge with Station Photos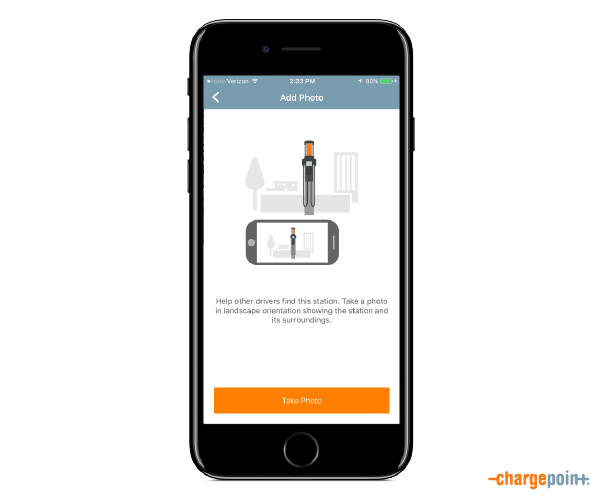 No matter how much you love charging with Alexa and Home, at some point you'll need to get out of the house, maybe for some holiday shopping (or gift returns). New ChargePoint app features help you charge away from home, too. Let's say you spend a minute or two driving around to find some charging stations on the fifth level of a mall parking garage and want to help other drivers locate the stations faster. Just tap "Add Photo" from the station details page in the app, channel your inner Ansel Adams and soon your photo will help others find that charging spot.
Get Notified When Charging Spots Open Up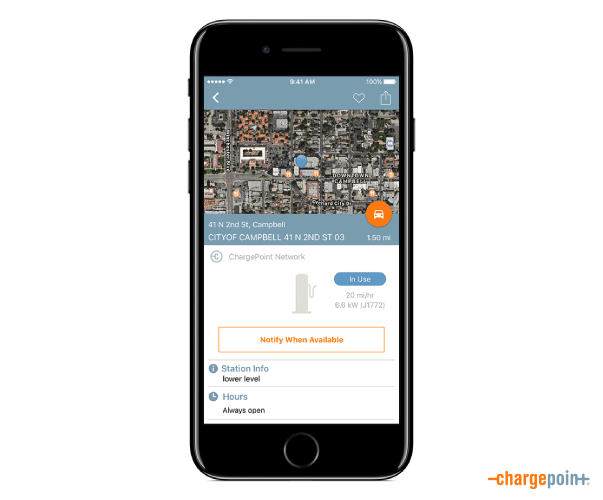 You might head back to the same mall later to return something or catch the new Star Wars flick. Your photo shows up in the app (high five!) but all the charging spots are busy. No problem: just click "Notify When Available" and the app will let you know when someone else is done charging. When you get the alert, you can head out to move your car and charge, or decide that you don't need to charge right now after all—it's up to you.
Alexa, station photos and notify me, along with tap to charge, are just a few ways we're making it easier than ever to fit charging into your lifestyle. Try these features now or get the app if you haven't already. Have opinions? Tell us what you think about these new features on Facebook or Twitter.