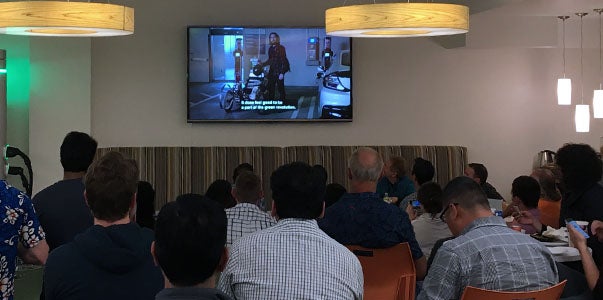 All of us at ChargePoint were super excited to see our charging stations in action at Pied Piper headquarters in the latest episode of HBO's hit show Silicon Valley. Being included in the show means not only that EVs have gone mainstream enough to be included as a major plot point in a popular TV show, but also that we have brand name recognition. It was rewarding to see a real-world (okay, TV-world) use case for a feature we developed in direct response to customer needs—and our own needs, too.
At ChargePoint, many of us drive electric and charge at work every day. Those of us who show up on what we might call "engineering time" (ie, after 10 am… or, you know, a bit later than that sometimes) are familiar with the sight of a row of charging spots, all already taken by coworkers. Fortunately, at ChargePoint we have Waitlist enabled so our latecomers can get in a virtual line and count on charging up before it's time to go home (no matter when that is exactly). Maybe Pied Piper will put Waitlist in place to help ease tension between Dinesh and Gilfoyle, too.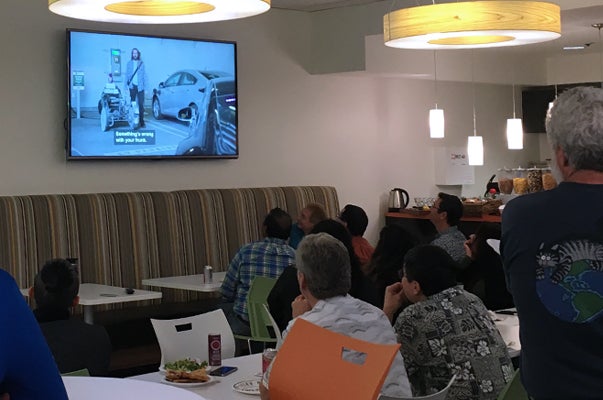 We love knowing that the products we work on hard every single day are out there helping people get charged up at work, at home and everywhere else they need to go. But it's also exciting to see our work on the big screen sometimes and know that our product has "made it" in a different way. (Our appearance on the show was not a paid product placement.)
To celebrate our inclusion in Silicon Valley, ChargePointers got together in the office this Friday for some pizza (not delivered by Sliceline, sorry) and a viewing of the show. We all cheered when our stations showed up on screen, and we laughed at familiar markers of Silicon Valley office culture, like coffee rivalries (we have Philz, not Stumptown), dog policies, branded hoodies and those sneaky glass walls.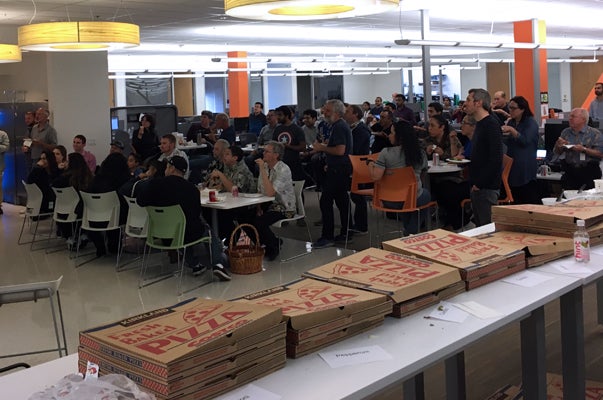 A big thanks to HBO for making us a part of a show we love to watch (even if it hits a little close to home sometimes), but an even bigger thanks to all the companies that offer charging and drivers who choose electric every day. We wouldn't be here without you.