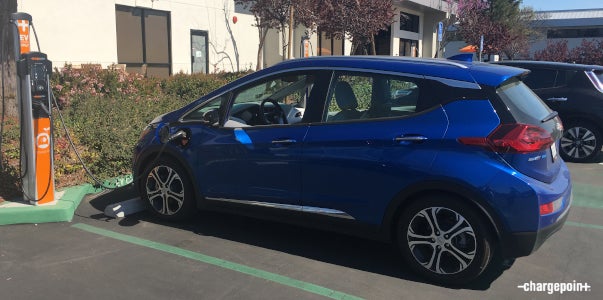 Everyone's saying that the Chevy Bolt EV is the first affordable mass-market EV. With an MSRP of $36,620, the Bolt EV will run you just over $29,000 after the federal tax credit in the U.S., which is a pretty good deal. Because the Bolt EV doesn't use gas, you stand to save even more money driving this long-range EV. You already learned everything you need to know about how to charge the Bolt EV. Now, let's take a look at how much you can save.
Save on Fuel Everywhere You Go
Once you have your Bolt EV, you'll never have to buy gas again. And no matter where you charge, you can go twice as far for half the price on electricity compared with gas. Let's look at some average fueling costs to figure out how much you could expect to spend to fill up the Bolt EV.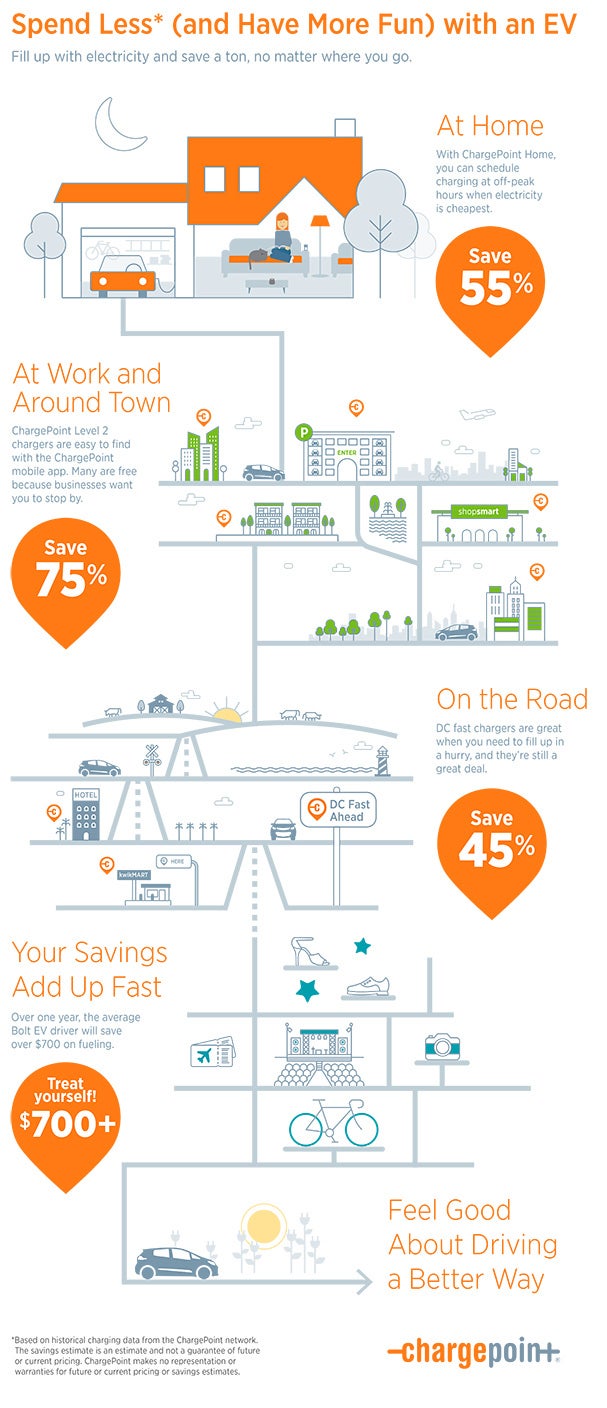 Save More with the ChargePoint App
You already know that using ChargePoint is convenient and often free, plus there's no membership or subscription fee. Use these insider tips and tricks to use the ChargePoint app to make charging on ChargePoint as affordable as possible.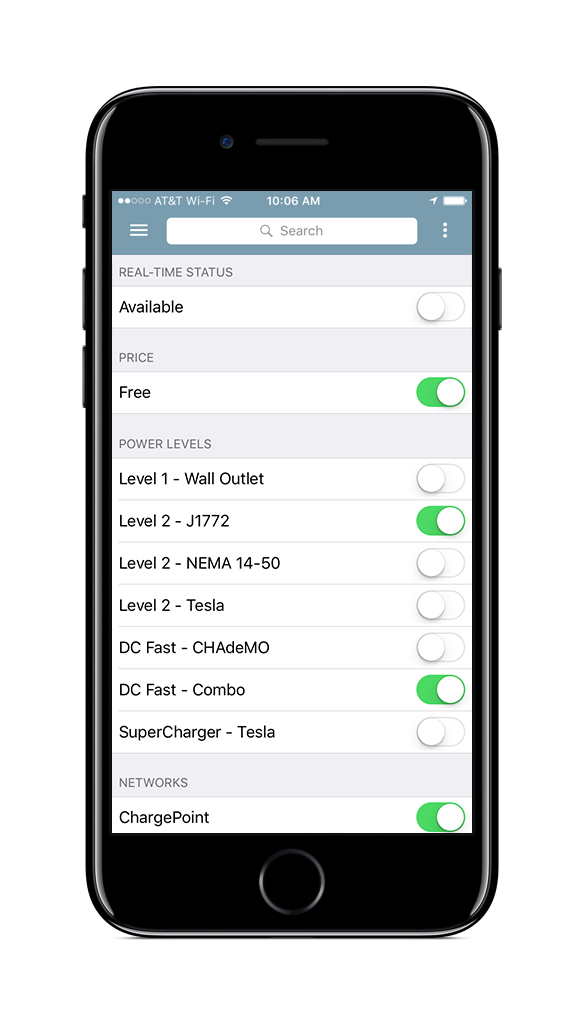 Find the right charging stations in the ChargePoint app.
Filter for free stations so you never pay to charge.

Check the app for fees before plugging in: different station owners set different fees and stations may charge by the hour, kWh or a combination.

Keep in mind some stations may change price over time. Count on the app for charging status updates and pricing alerts.

Get price estimates based on your EV and planned charging time.