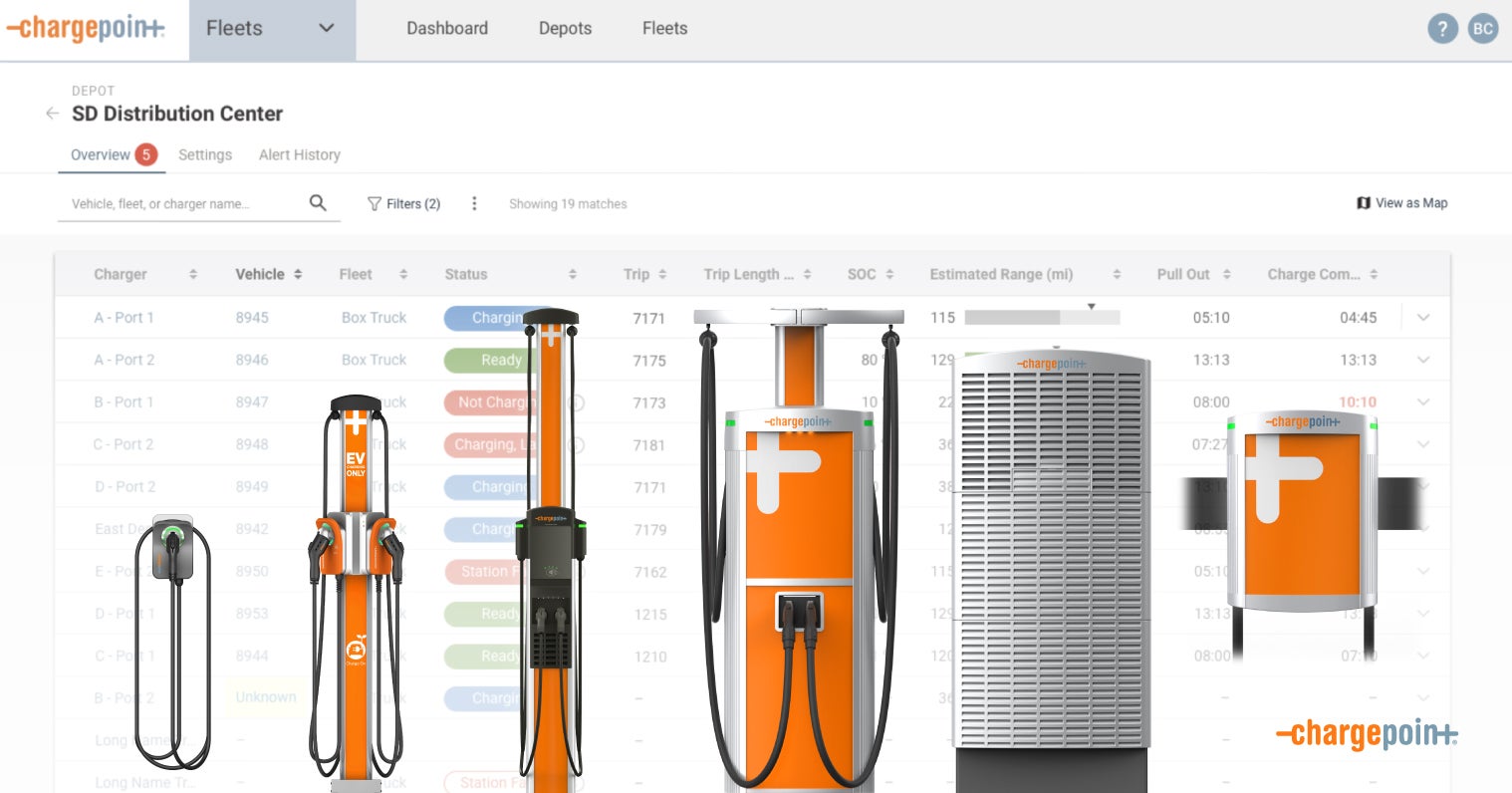 At ChargePoint, we're always in conversation with our customers, learning about their business needs and going the extra mile to build solutions that meet them. There's nothing I enjoy more than the satisfaction of knowing we've built something that helps our customers truly transform their business.
That's why I'm so excited to tell you about our comprehensive portfolio of global electric fleet charging solutions. I know electric vehicle (EV) charging is important for many businesses, but it's absolutely essential for fleets. Over the past few years, my team has had the pleasure of engaging with many different types of fleets to better understand how their business works and what they need from a fueling solution. From visiting a transit depot yard at the San Francisco Municipal Transportation Agency (SFMTA) to enjoying SunChips at PepsiCo headquarters in Modesto, California, we've done it all. And we've relied on those real-world experiences to help us design the most complete fleet charging portfolio available for customers like GILLIG, PACCAR and many more. I'd like to share some of the details about how we got here.
Software fits with existing operations to optimize fueling costs and keep fleet vehicles charged and ready wherever they need to go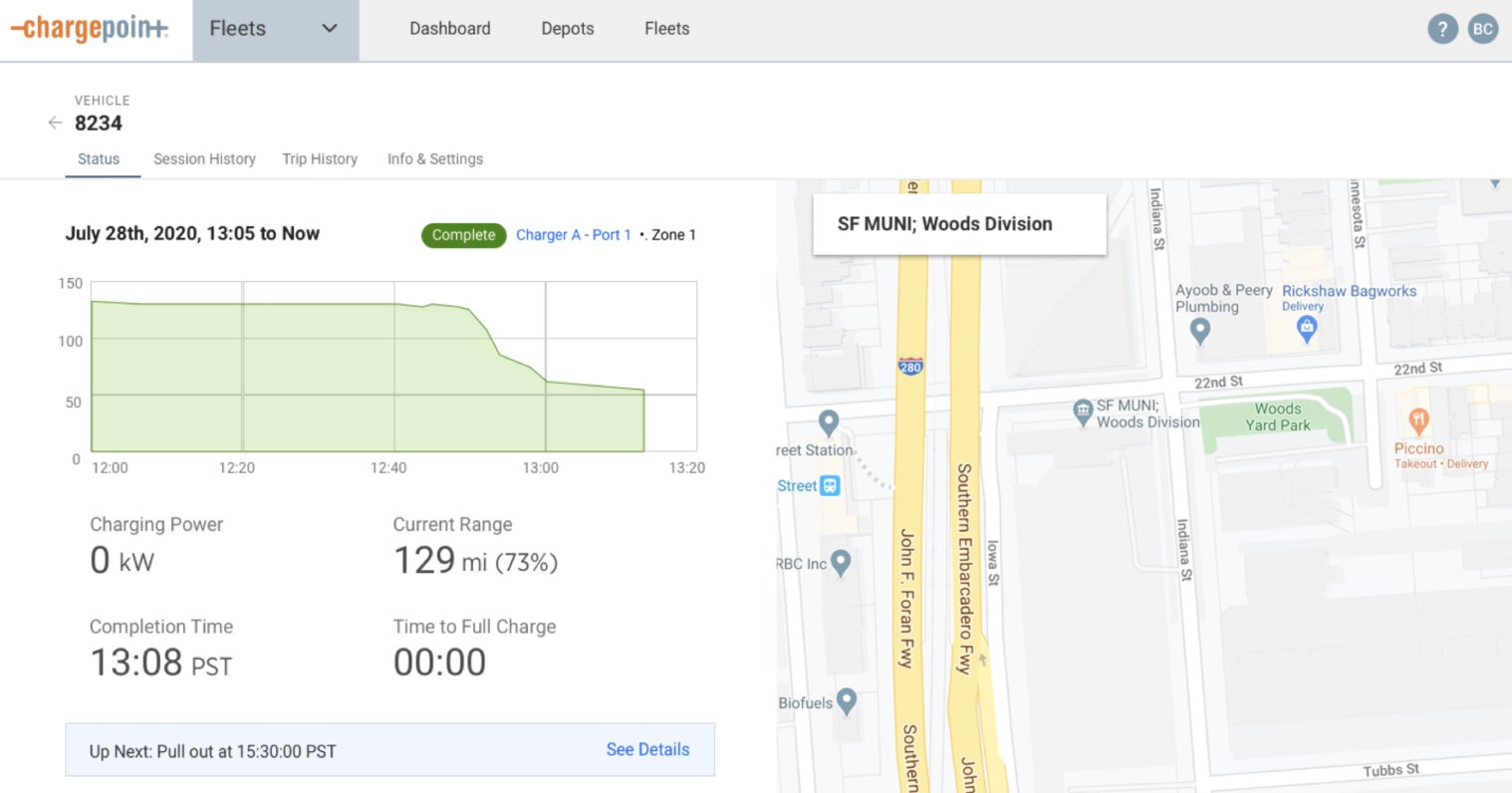 Fleet operations are complex. There may be dozens if not hundreds of vehicles and personnel involved in running a variety of routes for different duty cycles. Whether it's a yard tractor staging goods or a delivery vehicle heading out on route, everything has to be charged and ready on time, no matter what.
To make the process easier, we've designed software that dynamically manages charging needs and integrates with existing tools like telematics, fuel cards, and fleet and asset management. This integration allows fleet managers to keep using familiar processes while ensuring that their electric vehicles are ready to roll. Our software ensures operational readiness while optimizing fueling costs. "PACCAR and ChargePoint are working together to deliver managed cost of ownership for electric fleets," as John Rich, Chief Technology Officer, PACCAR, told us, adding, "ChargePoint's charging energy management will optimize electricity and infrastructure costs required to support a fleet's charging needs."
For example, we're currently incorporating geolocation and vehicle state-of-charge data from Geotab and other leading telematics providers. Fleet operators can be notified when vehicles are available for charging as well as when a vehicle is in a charging area but not plugged in. Because operators know the state of charge, they know how long a vehicle needs to charge at what speed to meet requirements for the next route. This helps fleets make better decisions about energy optimization so they can save on electricity costs by shifting or slowing down charging for lower time-of-use rates and demand charges. 
We've also heard from many fleets that need to charge in all types of locations, whether that's in the depot, on route or at home. Because we spent more than a decade building out the leading public charging network, we're ready to meet on-route charging needs. Public charging and our award-winning home charger integrate with our software so it's easy for fleets to understand and automatically pay for every aspect of charging, everywhere vehicles need to go. I like knowing that we can meet the needs of every fleet, whether it's a large delivery fleet for a multinational corporation or a leased sales and service fleet managed by a fleet management company with vehicles that drivers take home at night. Our experience in every part of charging is part of why customers like GILLIG have chosen us.
Complete range of products and modular architecture enable smooth scaling and high reliability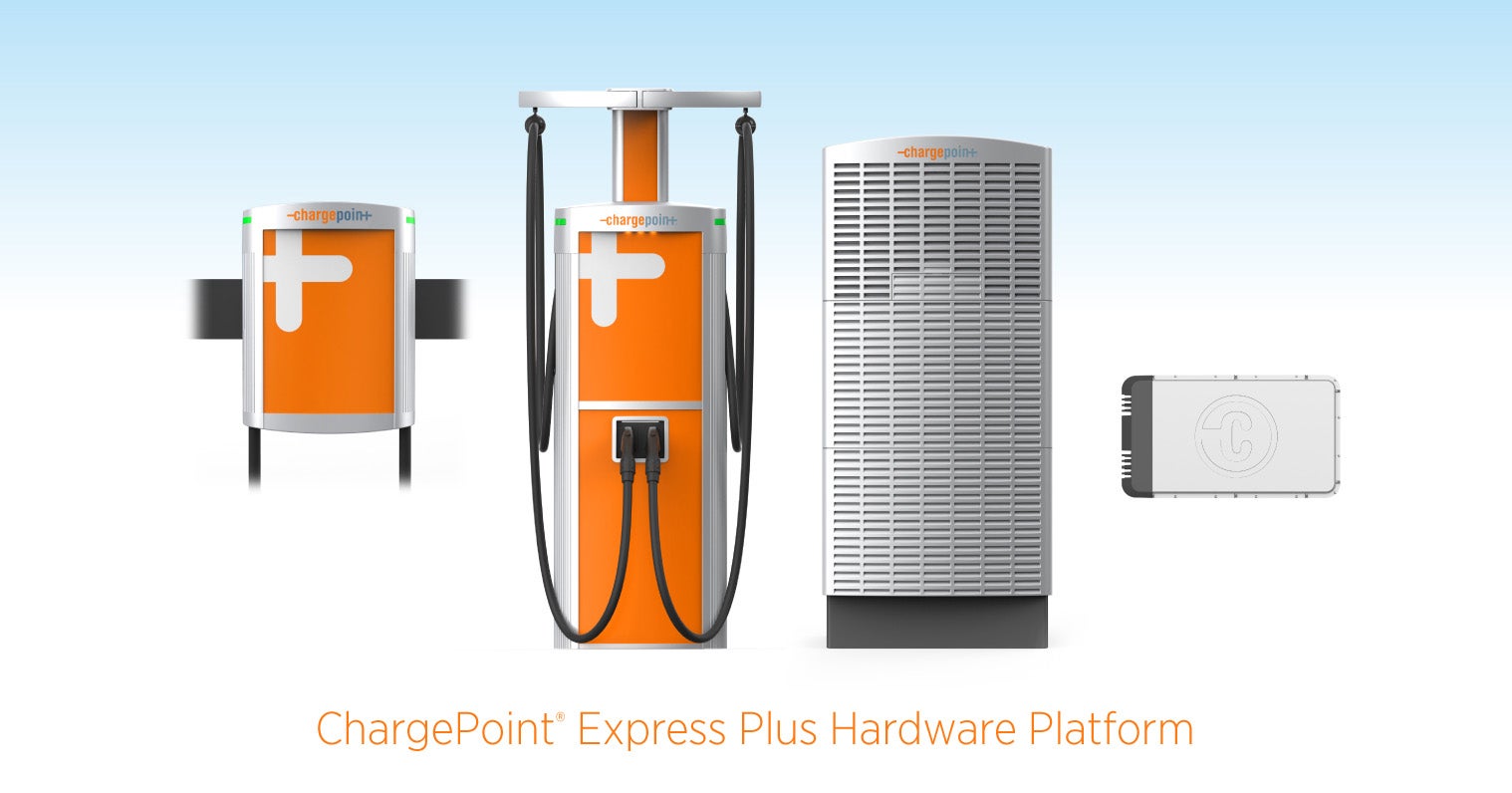 Electrification is happening fast, but not all fleets are at the same point in their journey. We understood that from the start, which is why we built a modular solution with each part designed to work together and grow with demand. Fleets can get started today with a solution that meets their requirements now and is built to scale. The architecture of the ChargePoint® Express Plus (EXPP) platform is unique in the industry, with an EXPP Power Block housing up to five EXPP Power Modules that work together to distribute up to 200 kW across vehicles according to their need. EXPP Power Links dispense power to vehicles and can charge sequentially or simultaneously, depending on vehicle needs.
We see many fleets starting out with one EXPP Power Block and one EXPP Power Link in the pilot stage. As the fleet gains experience and confidence in software-managed EV charging, it's easy to expand the deployment with additional Power Links without adding power supply to the site.
Services give you peace of mind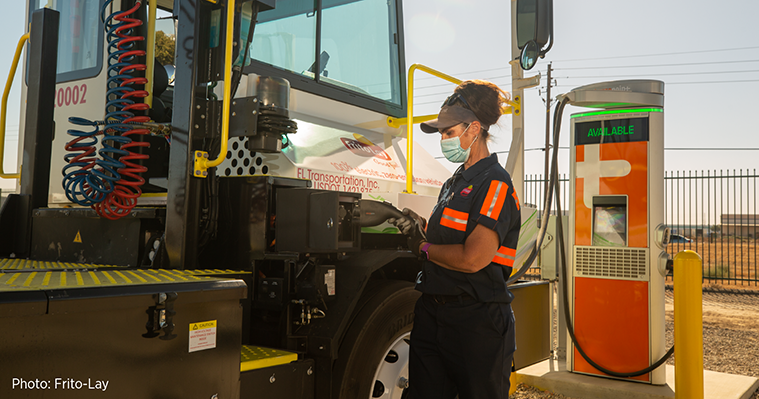 If a passenger vehicle doesn't get charged, it's usually pretty easy to fix by just plugging in again or finding another charger nearby. When something goes wrong with a fleet, it's a major problem — and someone's cell phone is going to ring in the middle of the night (maybe even mine).
ChargePoint support is certainly always there to answer the phone when a fleet manager has a midnight crisis, but we aim to prevent those calls altogether through sophisticated monitoring and role-based alerts. We want the right people to know if a vehicle isn't plugged in or may not have time to get enough charge to complete a route. When there is an issue, we fix it fast because we know that fleet charging is mission-critical. We answer quickly, dispatch help the same day and guarantee a resolution within 24 hours. 
Because fleet operations are so critical, many fleets are used to having sophisticated maintenance capabilities for their vehicles and want to see the same for their chargers. Our solutions feature granular sensors for precise diagnostics of station problems at the subcomponent level and advanced predictive maintenance that alerts us if something could fail before it actually fails. Because our stations are designed from the ground up to be modular, we can easily store spare replacement kits on site or close by in the field, so when something does need to be replaced, we can meet our 24-hour service promise.
Being a great product manager is about putting yourself in the user's shoes. The dedicated members of our product and fleet teams have been doing that for a while now. And I'm confident we've come up with the best portfolio of solutions in the industry for every type of fleet, every fleet vehicle and everything that fleets need.
I'll be honest: I've never managed a fleet of vehicles. But I do know that it's hard work. My job is making electrification easy. Thanks to talking with the people who do manage fleets, I'm confident that ChargePoint has built a complete solution portfolio that meets the needs of every type of fleet, now and in the future. Charge on!