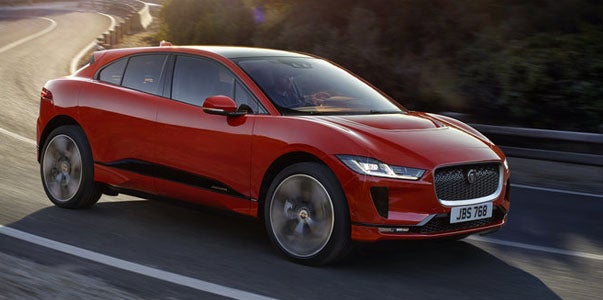 If you have your heart set on a premium electric SUV, Jaguar's first all-electric vehicle, the I-PACE, might be the right ride for you. The sleek, high-performance e-SUV is available to order now for delivery in the second half of this year. Competitively priced at $69,500 before incentives, the I-PACE has a 90-kWh battery that can deliver about 240 miles of range and charge up to 80 percent in 40 minutes. The car can also zoom from 0 to 60 in just 4 seconds.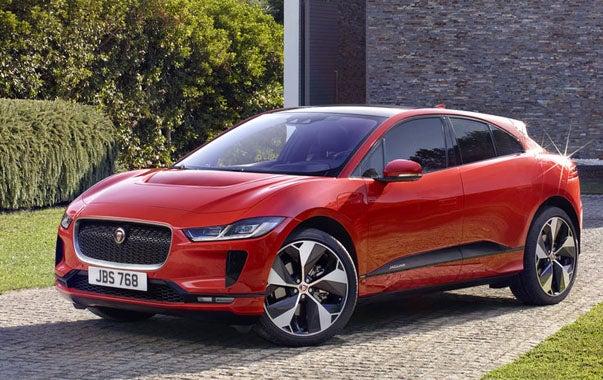 Charging the Jaguar I-PACE at Home
Just like any other EV, the I-PACE is convenient to charge at home while you sleep or go about your day. Though you won't need a full charge most days, a Level 2 home charger like ChargePoint Home can easily replenish an empty I-PACE battery overnight. A typical 110V wall outlet would take more than two full days to charge the car from empty, making a Level 2 charger a smart investment for I-PACE owners. ChargePoint Home is simple to install indoors or out using our network of trusted installers.
See how our friends at Jaguar use their home charger on the I-PACE:
If you don't live in a single-family home, we can help you get EV charging at your apartment or condo, as well as find places to charge around town with the ChargePoint app.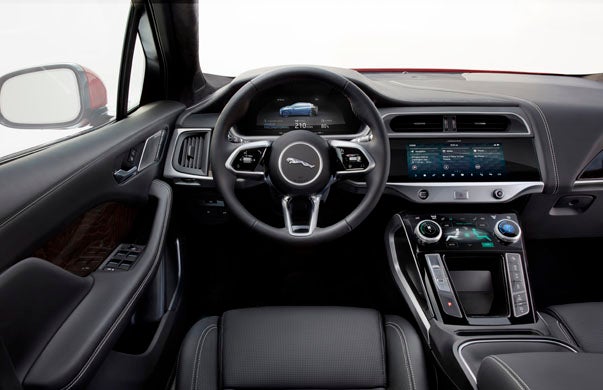 Charging the Jaguar I-PACE at Work and Around Town
More and more workplaces offer EV charging as an amenity for employees. If your company doesn't yet, ask about the option and you may soon enjoy the convenience of charging up while you work the day away. While you may not have noticed them if you don't already drive an EV, there are often charging spots at restaurants, stores and other places you spend time.
Driving an EV is extra easy with Jaguar: I-PACE owners can easily find more than [stats:spots_total_round] places to charge on ChargePoint using connected navigation features built into the I-PACE's InControl Touch Pro Duo infotainment system, shown above. It's just another way to simplify charging. Like every other EV, the I-PACE uses the universal J1772 connector for Level 2 charging, which is supported at every ChargePoint Level 2 charging station.
The best part about charging around town is that you can go about your day while charging, instead of waiting around for your EV to refuel. Discover places to charge near you in the ChargePoint app or in the in-vehicle entertainment system. To start charging with ChargePoint, just tap your phone on any station.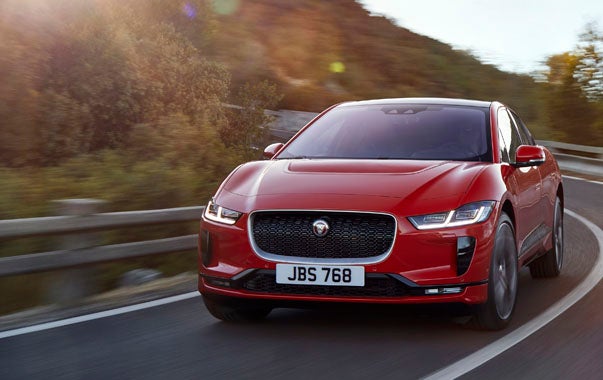 Fast Charging the Jaguar I-PACE
Fast charging is perfect for adding mileage quickly during long trips or when you really need a charge to get around town. You'll be able to charge to about 80% in as few as 40 minutes with the I-PACE, which comes with DC fast charging standard.
Look for fast charging spots in the ChargePoint app. The I-PACE uses the SAE Combo/CCS connector for DC fast charging. If you select the I-PACE as your EV model when setting up your ChargePoint account, the app will only show you fast charging spots that work with your EV.

Once you find a station, you'll be able to begin a fast charge just like any other charge. Simply tap your phone on a ChargePoint Express station to authenticate and plug the connector into your car.
How Much Will It Cost to Charge the Jaguar I-PACE?
We won't know real-world charging costs until the I-PACE hits the streets, but based on the vehicle's range, here's what we expect you might pay (compared with gas, for reference):
| | | | |
| --- | --- | --- | --- |
|   | Level 2 | DC Fast | Gas |
| Cost to Add 50 Miles of Range* | $1.18 | $2.66 | $4.76** |
*Data for Bolt EV charging sessions on the ChargePoint network through April 2017.
**Based on average gas price of $2.38 per gallon as of June 1, 2017, and average mileage of 24 miles per gallon.
Keep in mind that the overwhelming majority of ChargePoint stations are free to use, so you won't always be paying to charge. Many businesses offer charging for free or at their cost because they want you to come in.

The cost of charging can vary between different EV charging stations and networks. ChargePoint station owners set their own charging and parking fees, and you can always check station details in the app for the latest pricing information.

The cost to charge at home will vary depending on how much you drive and how much electricity costs in your area (and if you can get a special EV charging rate plan). Get a sense of how much it will cost you to drive the I-PACE using our EV savings calculator.

Are you excited about the I-PACE? Don't forget to sign up for ChargePoint when you get yours.