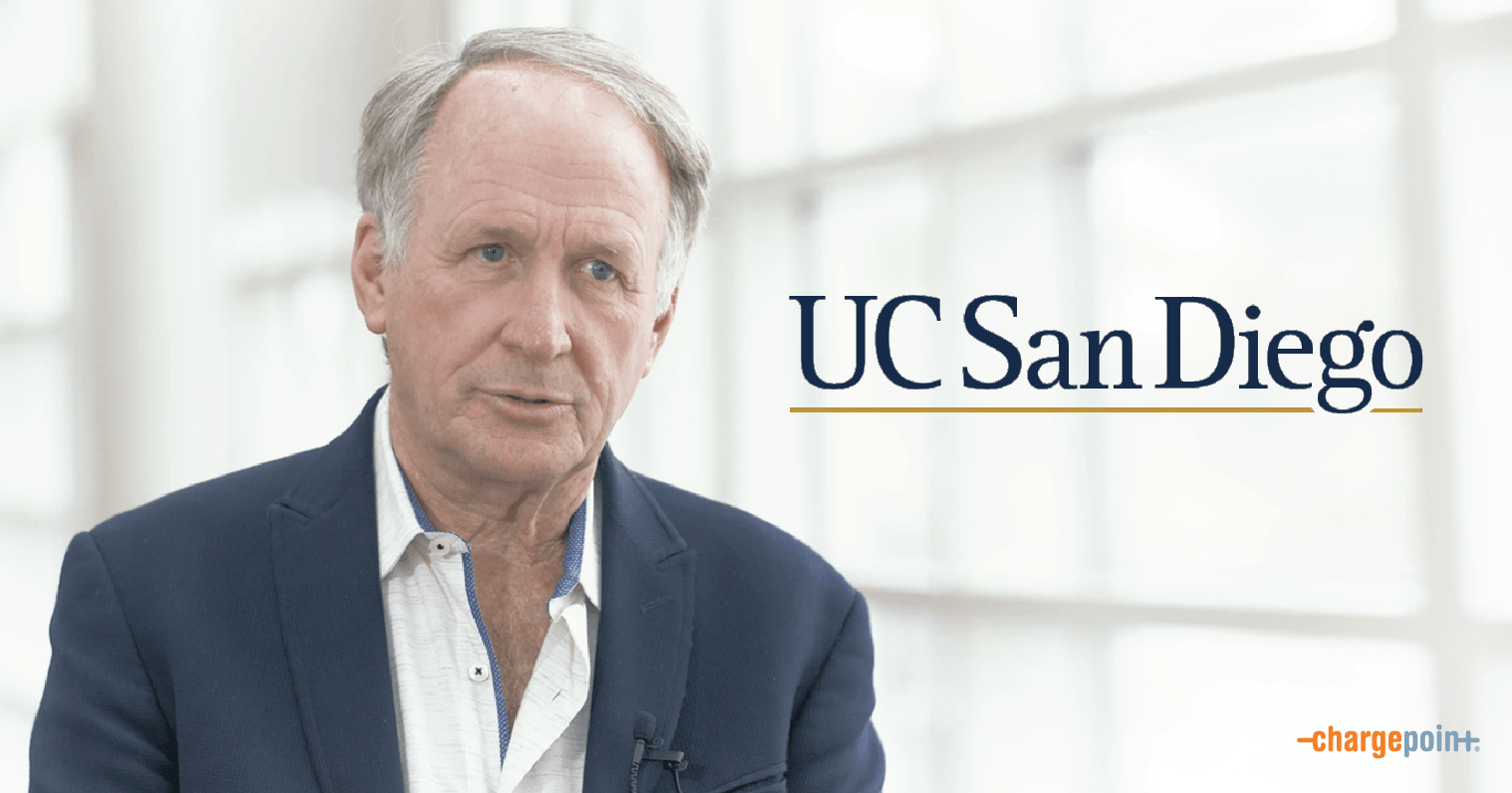 In my career, I've taken on lots of exciting B2B challenges, working with some truly innovative companies. One thing I love about ChargePoint is that we get to constantly push the boundaries of what is possible. That's why, when I overhear someone say something like,"People will never switch to electric vehicles, they like their gas cars too much," I often try to imagine how Byron Washom would respond. Washom is the Director of Strategic Energy at the University of California San Diego and if you tell him something is impossible, chances are he'll prove you wrong before the end of your thought.
Byron oversees the largest and most diversified portfolio of energy resources at a single location on the planet. On 2.5 acres of the East Campus you'll find, among other technological wonders, the world's largest commercially available fuel cell, the biggest battery storage device at any university anywhere and the future of EV charging infrastructure, powered by ChargePoint. When responding to naysayers, I'll politely explain that, in fact, people are already embracing EVs in record numbers. EVs are far less expensive to fuel and maintain, better for the planet and outperform traditional cars by nearly every measure. By channeling my inner-Byron, I've convinced more than my fair share of the doubters.
"We have notoriously underestimated the growth in demand for EV charging stations at our campus." – Byron Washom, Director of Strategic Energy Initiatives, University of California San Diego
But what about Byron himself? Is there any way to impress someone whose job it is to reimagine the possible? There is one thing that has surprised even him, he says—just how eager people are for EV charging. "We have notoriously underestimated the growth in demand for EV charging stations at our campus," he says. At 50+ new EV drivers a month and counting, the demand is double what the University expected, he says, noting that that kind of growth is only possible thanks to ChargePoint's future-proof solutions. "This is the kind of problem we like to have," he says. We'll take that as high praise coming from Byron.
In our new video, Byron offers sage advice to those considering investing in EV charging.