May 29, 2019
Achieve Your Business Goals with EV Charging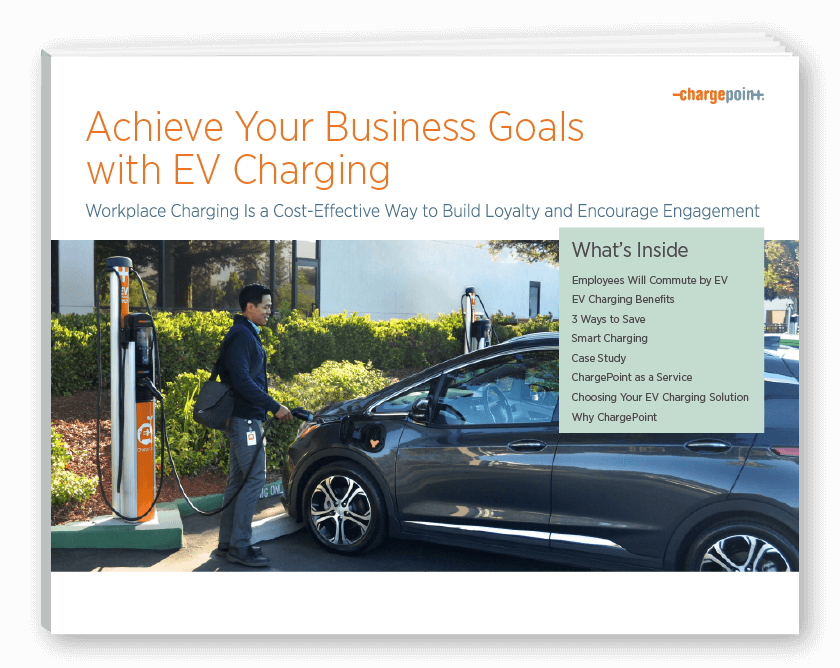 Your employees will commute by EV and they'll need someplace to charge. Electricity is well on its way toward becoming the fuel of the future. According to a recent AAA survey 1 in 5 U.S. drivers say they'll replace their current car with an electric vehicle (EV). Thousands of businesses have already found a way to capitalize on the trend—workplace EV charging. This eBook explains why it pays for companies to provide EV charging for their employees.
Workplace charging is a cost-effective way to build loyalty and encourage engagement. Knowing that e-mobility is no longer an "if," it's a "when" discover how to prepare for the future with an EV charging solution that delivers better ROI for your business.
It's great to meet you.
Please tell us about yourself.