September 27, 2020
Using Notify Me
Sometimes you get somewhere, like work, a shopping centre or supermarket, and all the charging spots are being used by other EV drivers. Instead of circling the car park waiting for a spot to open up, use Notify Me in the ChargePoint app to find out when a charging station near you becomes available. (Please note that this feature is only available when charging on ChargePoint stations, not when using your ChargePoint account on a different charging station)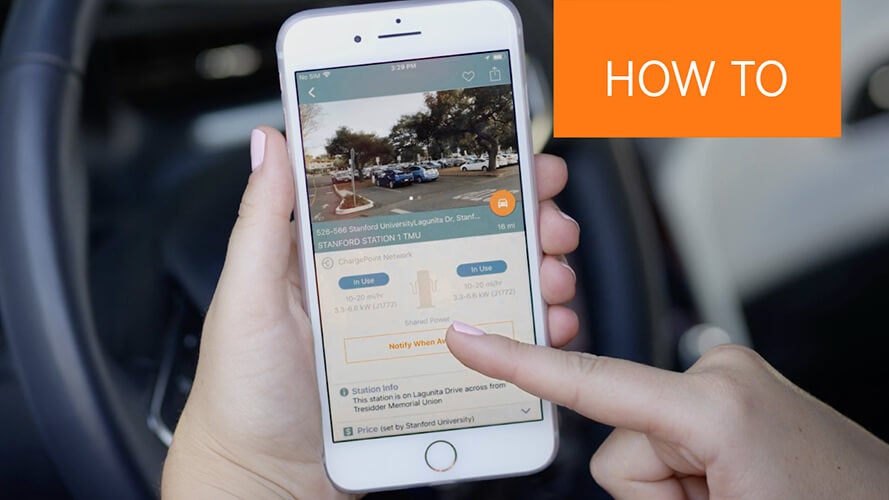 Get the ChargePoint app, available for iPhone and Android, and log in or sign up.
Open the ChargePoint app and the map will show your location so you can easily find charging spots near you.
If charging spots are busy, they show up as blue pins in the app. Available spots are green.
Click on the blue (busy) station pin and access station details by clicking the info bar at the bottom of the screen.
If 'Notify when available' does not appear, at least one spot at the station is available for charging.
Hit 'Notify me' to confirm you want to be notified about that station. If there are other busy stations where you are, you can choose to be notified when any of them become available by selecting 'Any station at this location'.
Move your car to charge as soon as you get notified that a spot is open because the spot will not be reserved for you if others get there first.
If you don't need to charge any more, you don't have to do anything, but you can hit 'Stop notification' in the station details.