April 16, 2019
Is Your Condo or Townhouse Property EV Ready?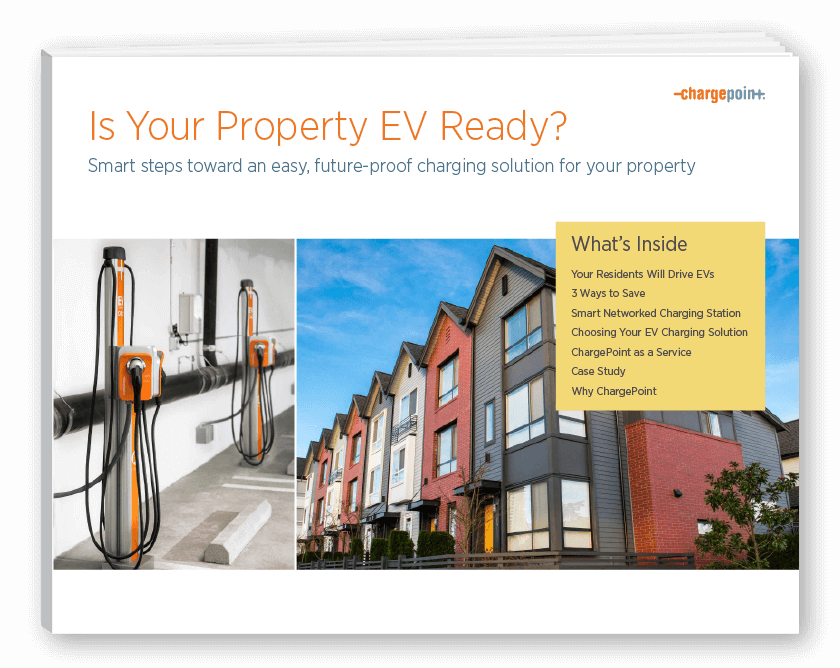 Electric vehicles (EVs) are here and they can make your property more valuable. According to a recent AAA survey, 20% of drivers plan to replace their current car with an EV, which is why EV charging is becoming a must-have amenity for high-density housing properties. In our eBook, condo and townhome owners and managers will discover how EV charging can differentiate their properties from competitors and attract desirable residents, 59% of whom say they'd pay more to live in a "green or sustainable community."
Electricity is on track to become the dominant fuel for moving people and goods around the world. As electric vehicle (EV) ownership increases, drivers will want to charge their vehicles at home. EV-driving residents have many choices and will choose the condo and townhome communities that offer amenities they want and/or need—and evidence suggests they are willing to pay for it. Discover smart steps toward an easy, future-proof charging solution for your residents.
It's great to meet you.
Please tell us about yourself.