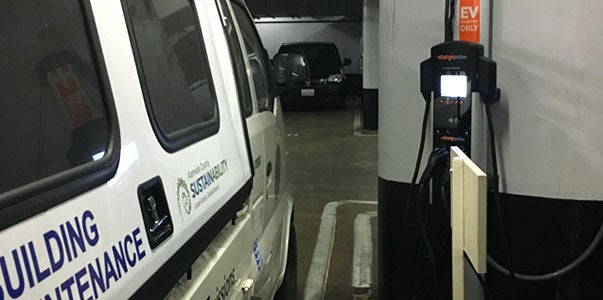 Sometimes you have to let things go. For instance, the time you thought it made sense to round out your light-duty fleet with sunburst orange Pontiac Azteks or when, in the summer of 2015, your organization decided to put diesel vehicles at the center of its sustainability efforts. On the other hand, when it comes to sustainability, there are some things too important not to save. For example, money and the planet. When one of the largest counties in the country makes a concerted effort to save both, it can cause dramatic positive change. That's exactly what Alameda County is doing for its land, its air and its citizens.
Alameda County, California is home to the cities of Oakland and Fremont and covers 821 miles of the East Bay region. With over a million and a half residents, it's also among the 25 most populous counties in the nation. A few years ago, when the county's board of directors announced an ambitious plan to reduce greenhouse gas (GHG) emissions by 15% by 2020, a lot of folks were skeptical. Wouldn't replacing existing infrastructure with a brand-new technology be too expensive, even if it managed to achieve its sustainability goals? By putting electric vehicles (EVs) at the center of its efforts, Alameda County is proving you can save both the planet and money at the same time.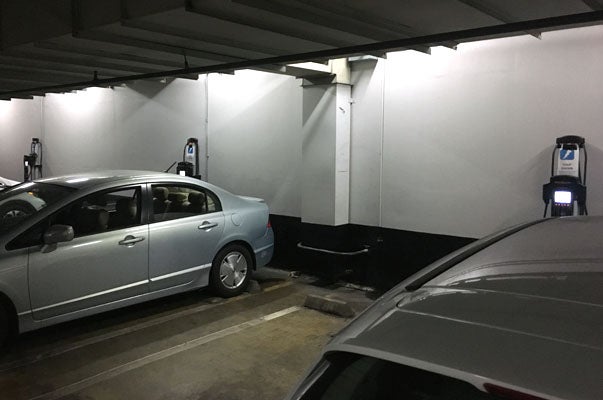 Sustainability
Because trimming cars, trucks and buses from the growing county's municipal fleet wasn't an option, leaders decided the best way to reduce GHG emissions was to begin replacing Alameda County's aging (and polluting) gas-powered vehicles with clean-running EVs. Those vehicles are used from everything from law enforcement and making sure county social workers can reach their clients to incentivizing county employees to take public transportation by offering them a car to get around town during the workday. In seven short years, the county has introduced nearly 100 EVs into its fleet, putting it well on the road toward its goal of 140. To keep those vehicles on the road, it has also tripled the number of charging ports to more than 125. The county had to make sure the switch to EVs was affordable AND future-proof. It's one thing to green a fleet, it's quite another to convince taxpayers it's worth it. That's where ChargePoint came in.
"Without power management, Alameda county's EV fleet was already 35% less costly to operate compared to its gas-powered vehicles. With power management, that number jumps to 54%."
Cost savings
Because of residents' concerns, leaders knew there was no room for error when choosing an EV charging provider. ChargePoint's networked solution has allowed fleet managers to easily track and control energy consumption, which not only saves money, it helps prevent overbuilding charging infrastructure. Power management features including circuit sharing and load shedding help the county increase charging capacity without adding electrical upgrades. Without power management, Alameda county's EV fleet was already 35% less costly to operate compared to its gas-powered vehicles. With power management, that number jumps to 54%, saving the county thousands of dollars each year—and those savings increase with every new EV added to the fleet.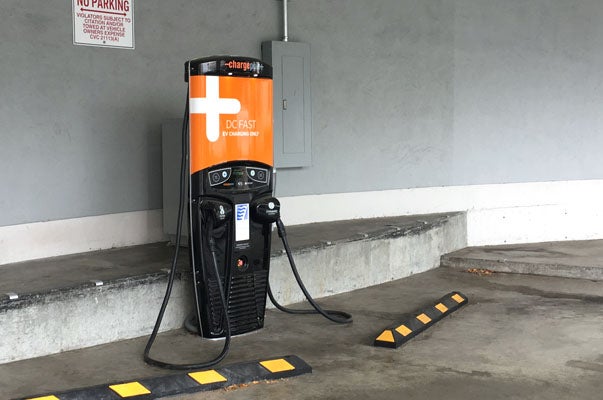 Happy hours, happy planet
Today, Alameda County delivers more than 1,500 charging sessions each month, including at the municipality's shared, open-to-the-public DC fast charging station in downtown Oakland. To encourage public users to take advantage of less expensive off-peak hours, the county had to get creative. (To help smooth out power spikes, utilities determine a user's peak power consumption during a short interval of time and then charge the customer "demand charges" for energy use that goes above and beyond that bar). Enter EV Happy Hour, in which drivers can take advantage of discounts by charging from 7pm – midnight, rather than during high-demand daytime hours. Not only does this clever idea save the county money, it helps satisfy the utilization requirements for its state grants. It's a win for the county, a win for utilities, a win for EV drivers, a win for taxpayers and a win for the environment. And, besides, who doesn't enjoy a good happy hour?
"ChargePoint's cloud-enabled solutions are key to supporting a growing EV fleet. They save fleet managers money, allow for faster EV expansion and help us meet our climate action goals."
-Sam Hill-Cristol, Sustainable Energy/Transportation Associate, Alameda County
Alameda County has already avoided nearly 200,000 kg of GHG emissions and is well on its way toward achieving its goals. EVs are not only good for the environment, they're less expensive to fuel and maintain. And because they have fewer moving parts than traditional cars, they don't need to be replaced as often either. Alameda County is an example of what can happen when people work together to solve difficult problems. The county is quickly proving it can counter climate change while saving money. Why, all that positive news is enough to make a person think anything is possible.
Want more details on how much the savings are adding up?