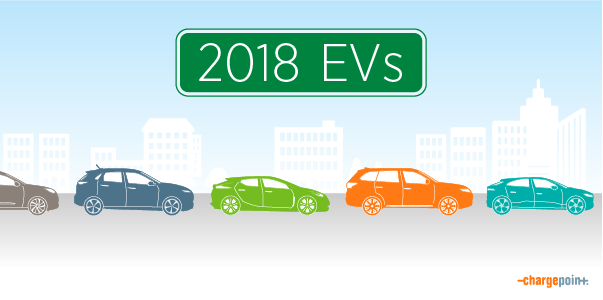 2017 was a big year for new EV releases and December 2017 was the biggest EV sales month ever (so far). Will 2018 be the year of the electric SUV? Multiple electric SUVs and small crossovers are coming out this year, along with the new Nissan LEAF, an updated hatchback that can store tons of stuff. Plus, announcements from CES 2018 and other automaker news give us even more to look forward to. Let's check out the six exciting EV models you can get super soon to reduce your gas bill in 2018 and beyond.
Plug-in Hybrids
Mitsubishi Outlander Expands Electric SUV Options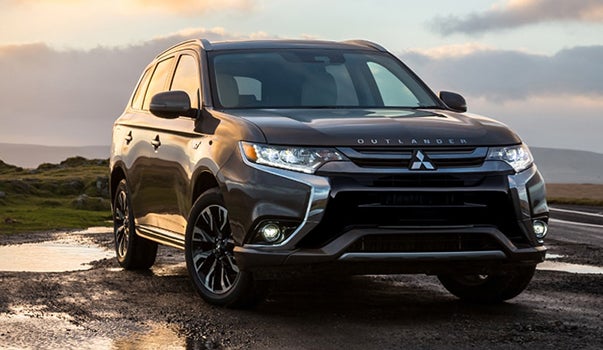 The Mitsubishi Outlander, already the best-selling plug-in hybrid electric vehicle (PHEV) in the world, is finally coming to the U.S. With its starting MSRP expected to be $34,595, it's priced significantly lower than any other plug-in SUV on the market. While the EPA-tested electric range has not been announced, Mitsubishi indicated that it would beat the competition and industry experts expect it to be around 20 miles. The Outlander will be able to charge around town at Level 2 stations, as well as DC fast stations with CHAdeMO, making it the only plug-in hybrid to support quick charging. Plus, it has all-wheel drive for those who like to off-road or need to handle snowy winters.
Land Rover Plugs In to the EV Trend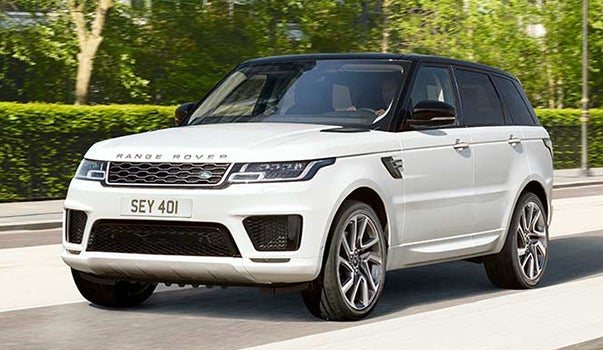 Land Rover's first plug-in hybrid will go on sale in the U.S. in mid-2018, but may be available sooner in other markets. The new Range Rover will have the luxury and power of Land Rover's flagship SUV, plus 31 miles of electric range: enough to handle the average daily drive in the U.S. The PHEV will get an impressive 101 miles per gallon combined gas and electric and zip from 0 to 60 in 5.1 seconds. A full charge will take just 2 hours and 45 minutes on a 32-amp Level 2 charger. The Range Rover will not come with DC fast charging, but with the gas tank, you won't need it. MSRP will be $78,300.
All-Electric Options
Hyundai Kona Goes for 200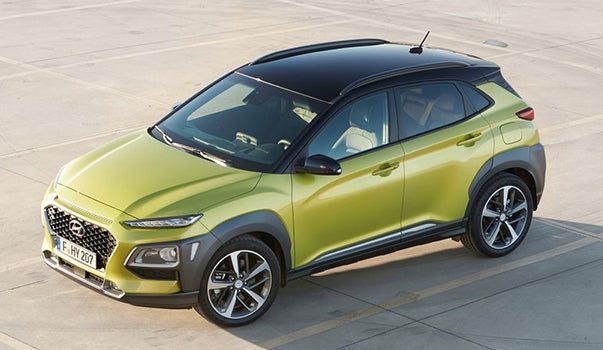 Hyundai will expand its all-electric portfolio from the well-received Ioniq Electric by adding an electric version of the Kona, a popular small crossover, in 2018. Not many details have been officially released yet, but industry experts anticipate that the electric Kona will have about 200 miles of range and come in at around $40,000.
Jaguar I-PACE Electrifies Luxury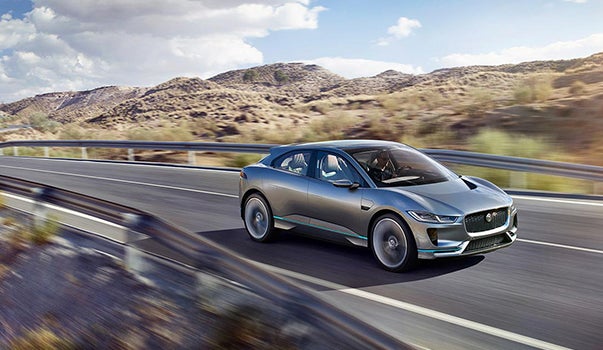 Jaguar's first all-electric car will be a sleek, high-performance SUV. The I-PACE is set to go on sale in the second half of 2018 with a promise of 400 horsepower, 0‑60 mph in around 4 seconds and more than 220 miles of range, but final production details haven't been confirmed. The I-PACE will have plenty of cargo room with a "front luggage compartment" (similar to Tesla's "frunk") in addition to the traditional rear cargo area, letting you bring your stuff with you in style.
Kia Niro Is a Sleek Crossover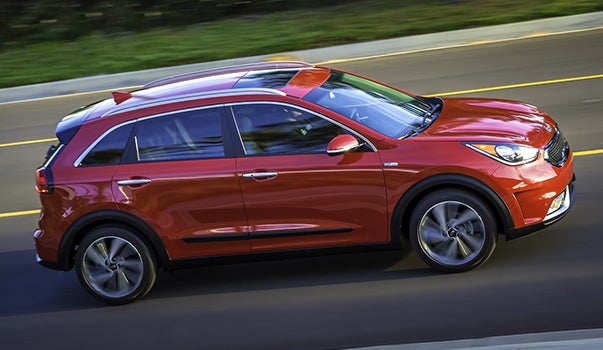 Kia is following a similar model to Hyundai by launching an all-electric version of its Niro SUV in the U.S. in 2018. The Niro is expected to have about 200 miles of range for about $40,000, making it a reasonable option that meets many drivers' needs. The sleek crossover will delight drivers looking for a stylish small SUV with a good amount of range. There's also a plug-in hybrid version available, which will take you about 26 miles on electricity before the gas engine kicks in.
Next-Generation Nissan LEAF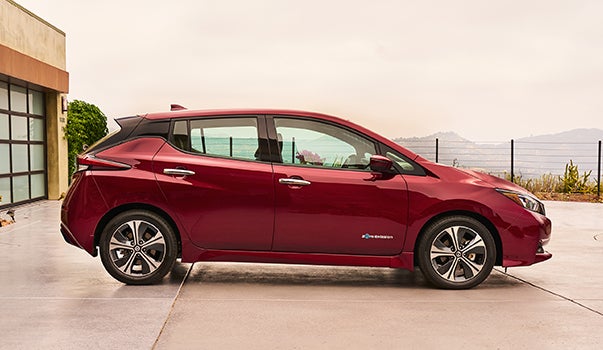 The 2018 Nissan LEAF hatchback, announced in September, will be available in U.S. dealerships in early 2018. The redesigned exterior is more stylish than the distinctive original and the all-electric range gets a big boost, up to 150 miles. The new LEAF is also the first vehicle in the Nissan lineup to offer ProPilot Assist, a semi-autonomous feature for single-lane highway driving. The new LEAF can fully charge in about 6 hours with a Level 2 charger or add about 88 miles in 30 minutes on a CHAdeMO DC fast charger (SV or SL models only). The LEAF's starting MSRP is just $29,990, but it will be worth it to spring for the SV model at $32,490 for fast charging.
Looking Beyond 2018
While those are the models we can count on being available this year, there may be a few surprises in store as well. The first ever plug-in Suburu may make an appearance this year, but details about it have been scarce. Even more EVs will be buzzing along roads by 2019: GM has said it will release two more all-electric cars by early 2019, the Mercedes EQ is likely to launch in 2019 and Volvo will come out with several new PHEVs and EVs in 2019 as the company has committed to electrify its fleet by then. In the more distant future:
Nissan-Renault-Mitsubishi Alliance will launch 12 new EVs by 2020
Every new Jaguar Land Rover vehicle launched by 2020 will be electrified
Ford will invest $4.5 billion in EV development and add 13 new EVs in the next few years
Daimler will invest $11 billion in 10 EV models by 2022
Hyundai will have eight electric cars by 2022
General Motors will bring 20 new EVs to market by 2023 (including two new ones by 2019)
Volkswagen Group will deliver 80 new electrified models by 2025
BMW has plans to offer 25 electrified models by 2025, 12 of which will be all-electric
We're also awaiting EVs from companies that made a splash at CES: Byton and Fisker will release their EVs by 2020, an SUV at $40,000 for Byton and a $130,000 vehicle with 400 miles of range from Fisker. Faraday Future has suggested its sleek FF91 could be out as early as the end of the year. Autonomous vehicles (AVs) were also everywhere at CES, with Aptiv and Lyft combining to let people give self-driving cars a try, but the average driver won't be able to buy an AV anytime soon.
This year's new EV models represent a mainstreaming of the EV market, offering electric options for the type of midsize vehicles that are very popular with many people. While not all of these new models are available yet, there's no need to wait if you're looking to get an EV now: check out the EV models released in 2017.