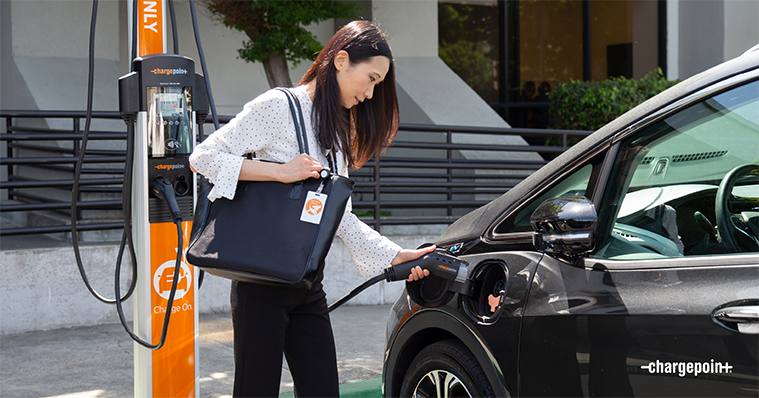 Since March 2020, we've seen more change in the workplace than we have in over half a century. From scrambling to set up remote collaboration technologies and calculating how long to maintain empty office spaces to strategizing new ways to work in a hybrid remote/in-office environment, facilities managers and HR teams have been kept on their toes at every turn.
After gently trying to persuade employees to work in the office at least a couple days a week, many organizations are now more firmly mandating that employees come into the office.
In the CBRE Spring Office Occupier Sentiment Survey, 65% of respondents said their companies are requiring employees to return to the office. In another recent CBRE survey, 67% of respondents said they place more importance on the quality of their work environment now than they did before the pandemic.
This means employers are challenged to find ways to make their employees want to come into the office, whether that's creating a beautiful environment, offering better snacks, setting up childcare facilities and fitness centers — or offering EV charging.
In fact, EV charging has gone from a pre-pandemic perk to a workplace necessity for many employees. According to the most recent BloombergNEF Electric Vehicle Interactive Dataset, sales of passenger EVs in North America in 2023 are predicted to be five times greater than pre-pandemic sales, from approximately 375,000 EVs sold in 2019 to a forecasted 1.8 million EVs sold in 2023. That's a lot of EVs on the road — and many of them are driving to work. Recent ChargePoint data shows that for 2023 (partial year), North American workplace charging sessions have already exceeded pre-pandemic levels.
According to a 2021 Forbes article, 80% of EV charging happens at home or work. That's because it's the most convenient way to charge — the same as plugging in your phone when you are settled at home or on the job.
Having that convenience at work becomes essential for EV-driving employees who are required to return to the office — especially those who don't have home charging. In the CBRE survey, 30% of respondents (and 40% at large companies) ranked EV charging as one of the most desirable workplace building amenities — greater than access to child care and on par with fitness centers. With EV charging at work, employees don't have to make special plans to stop somewhere to charge up their vehicles. They can simply plug in when they log on for the day and not have to worry about having enough juice for their return trip.
In a recent CBRE survey, 30% of respondents (and 40% at large companies) ranked EV charging as one of the most desirable workplace building amenities — greater than access to child care and on par with fitness centers.
But EV charging at work is much more than a convenience for existing employees who drive electric. It can go a long way in helping meet your ESG goals and sustainability requirements. It's also a way to draw in top talent. For workers across many industries, environmental sustainability and corporate social responsibility have become workplace imperatives — and EV charging options fit right in with that, even for people who don't yet drive EVs.
So how do you get started with EV charging for the workplace? 
From good idea to practical implementation
Strategic planning with support from the right partner can help you implement a successful workplace EV charging program. The first step is to really understand what your needs are. Survey your employees to determine how many people are currently driving electric, how many plan to get an EV as their next car and how many would consider an EV if they had charging at work.
From there, work with a partner who can support you at every step of the way. ChargePoint offers a unified solution of software, hardware and professional services, backed by more than 15 years of experience in the industry. As the leading EV charging network, we have more than 255,000 activated charging ports globally — many of which we helped implement from the idea phase.
 
ChargePoint works with facilities managers and other workplace stakeholders to ensure a successful EV charging implementation every step of the way:
Site design. Get expert advice on site design, based on organizational and employee needs.
Incentives. Get support with finding federal, state and local incentives to help pay for the implementation. 
Installation. Connect with local, ChargePoint-certified contractors who can work quickly to get necessary infrastructure installed.
Support. Count on proactive monitoring and maintenance as well as 24/7 driver support, freeing up your HR and facilities teams to focus on what they do best.  
Ongoing management of your program
To really be successful with your employee EV charging offering, it's critical to have a way to manage all aspects of the program. ChargePoint cloud-based charging management software allows you to manage everything from one central dashboard, offering a better experience for your facilities team as well as employees.
 
Use the ChargePoint Cloud Dashboard to:
Manage who can charge when and on which stations — and set pricing for each group.
Set energy limits to avoid high utility bills.
Set policies that ensure all vehicles get the charge they need.
Manage charging across multiple locations and for different parking scenarios.
Use more than 35 prebuilt reports to share charging data with key stakeholders.
Integrate with other third-party, back-office systems.
Future-proof employee charging
Future-proof your EV charging program by implementing a solution that allows you to scale as your number of EV-driving employees increases. Starting from the beginning with the right partner will allow you to grow your program seamlessly, rather than having to manage multiple vendors or replace different aspects of your solution as your program evolves.
The right number of ports. Once you offer EV charging at the workplace, more employees will likely decide to drive electric — further helping you reach your sustainability goals. Based on station usage, site configuration and available energy at your site, ChargePoint can recommend the number of ports to get started with — and that will allow you to grow in a cost-effective manner.
Power management software. Share power among multiple stations without increasing your electrical capacity. This will help keep upfront costs down while allowing you to add stations as demand for charging grows. 
Modular hardware. ChargePoint charging stations are designed to adhere to evolving industry and regulatory requirements and to work with any vehicle now and in the future. By the end of 2023, most ChargePoint stations will be available for purchase with optional NACS connectors, and we will offer retrofit kits for existing installations.
Subscription service. ChargePoint as a Service provides EV charging software, hardware, installation and expert service in one flexible bundle. Simplify your costs with one monthly fee that treats your entire EV charging program as an operating expense rather than a capital expense.
Make it easy and convenient for employees to return to the office
Choosing an EV charging solution that's easy and stress-free for your employees to access and manage with an app or from their computer will allow them to easily integrate EV charging into their everyday workflow. The ChargePoint app does all of this and more.
Waitlist. Employees can get in a virtual line to charge and receive notifications when a spot opens up, giving them peace of mind during their busy day.
Tap to Charge. Employees can charge hassle-free at work — no cards, PIN pads or access codes. Drivers simply hold their phone up to any ChargePoint station to verify their employee status and then plug in to start charging.
Find stations. Drivers can use the app to search for chargers when they are away from the office and even use it to manage their home charger.
Ready to entice your employees back to the office with a comprehensive EV charging program?