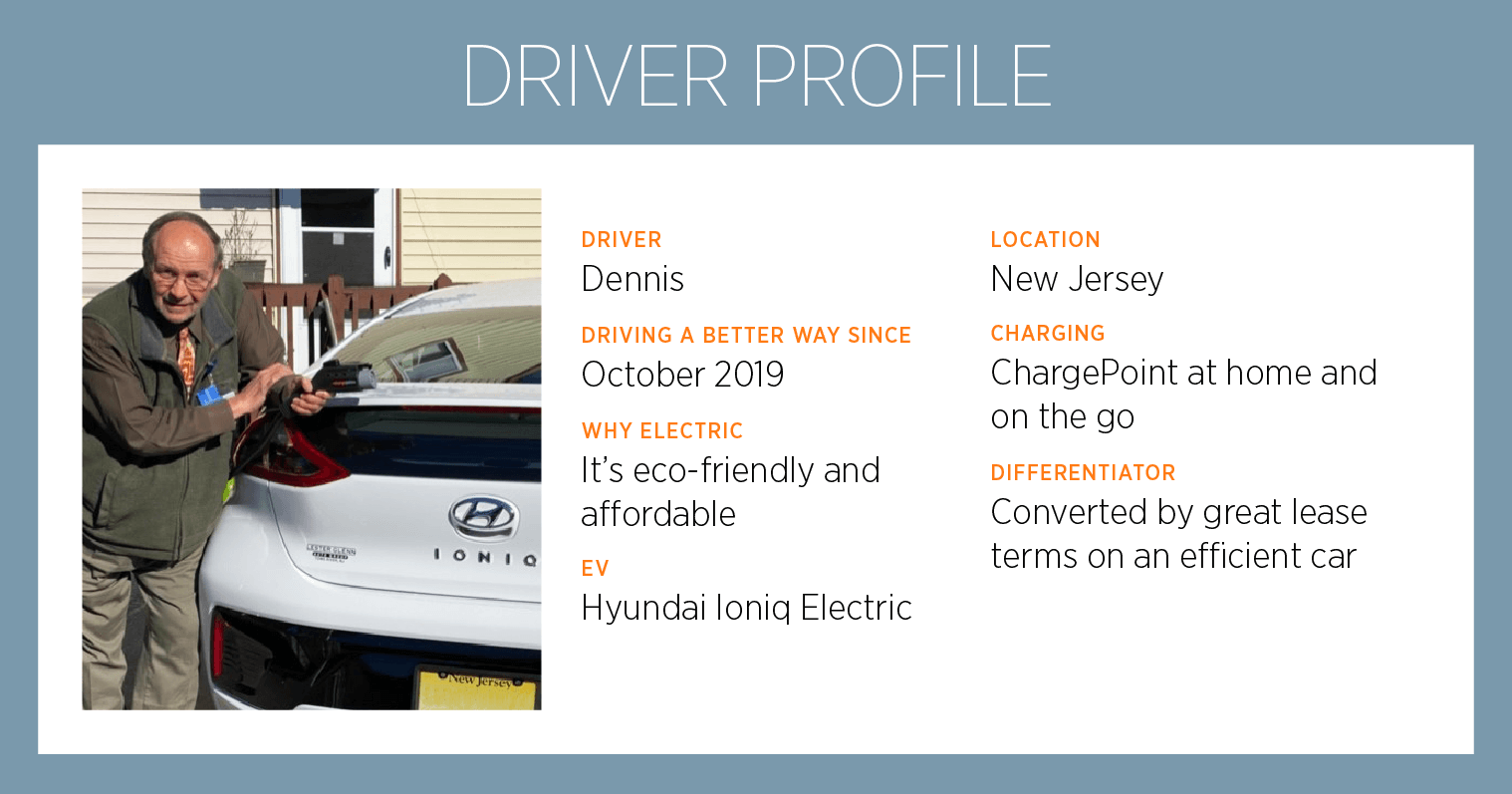 This post is part of a series of EV Driver Spotlights that shine a light on why people choose to drive electric. Drivers, want to be profiled? Tell us your EV story. 
Dennis lives in New Jersey and wanted to go electric, but needed to find the right fit first. Hyundai made it happen with a great lease deal on the Ioniq Electric, so Dennis told his friend (who happens to be our CEO's mom) all about his experience going green. Here's the story in Dennis' words: 
I've wanted to go green for a long time. I knew that it would be difficult, however, especially when my accountant advised me to forgo the "onerous lease terms" that would have allowed me to install solar panels on my roof three years ago.  
Ever since then, I hadn't been sure how to move closer to my goal of going green—until I had the opportunity to lease an electric car (on great terms!) from a dealership about 50 miles from my home.  
I traveled far to get a good deal from Lester Glenn Hyundai in Tom's River, NJ. The dealership made me aware of a little-known effort by Hyundai that subsidized leases on the well-regarded, super-efficient Ioniq Electric during October 2019. The effort was just to get these cars onto the street and into the community.  
I jumped at the chance to make this car my personal transportation for the next 36 months, and now I am "driving green." The switch hasn't been without some angst, as the range of this car is only 134 miles. Fortunately, ChargePoint has made it easier for me to deal with my "range anxiety."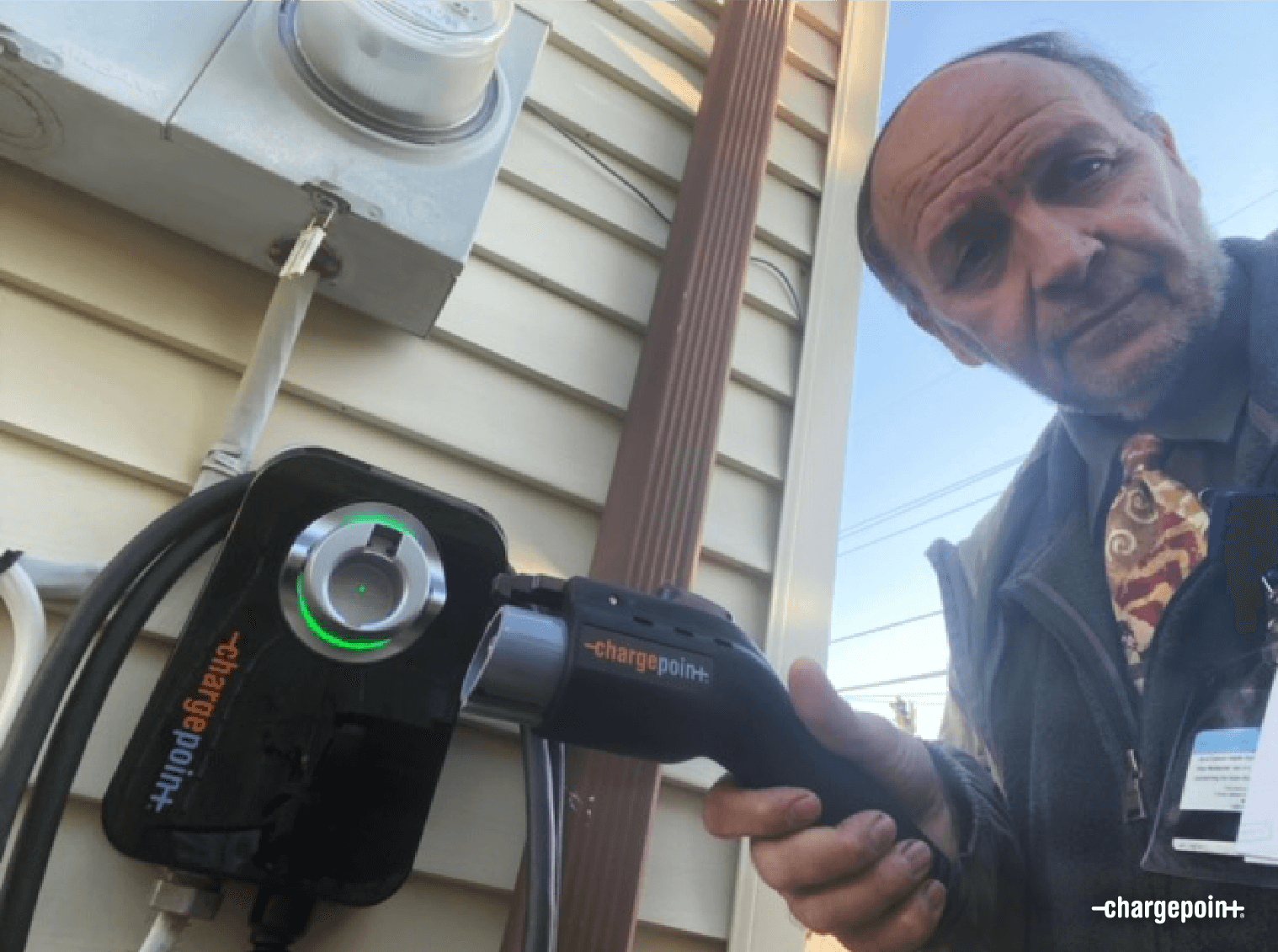 Not only did I purchase their really smart Level 2 EV charging station for my home (shown above), but I also created a ChargePoint account to activate my charger and access a growing network of commercial charging stations their customers. 
Now I can drive "green" and not have to worry about where I can charge up in my travels. So thanks to Hyundai, Lester Glenn and ChargePoint for helping me go "green" a little bit more.  
Thanks for sharing your story, Dennis! We love helping EV drivers get around with ease.