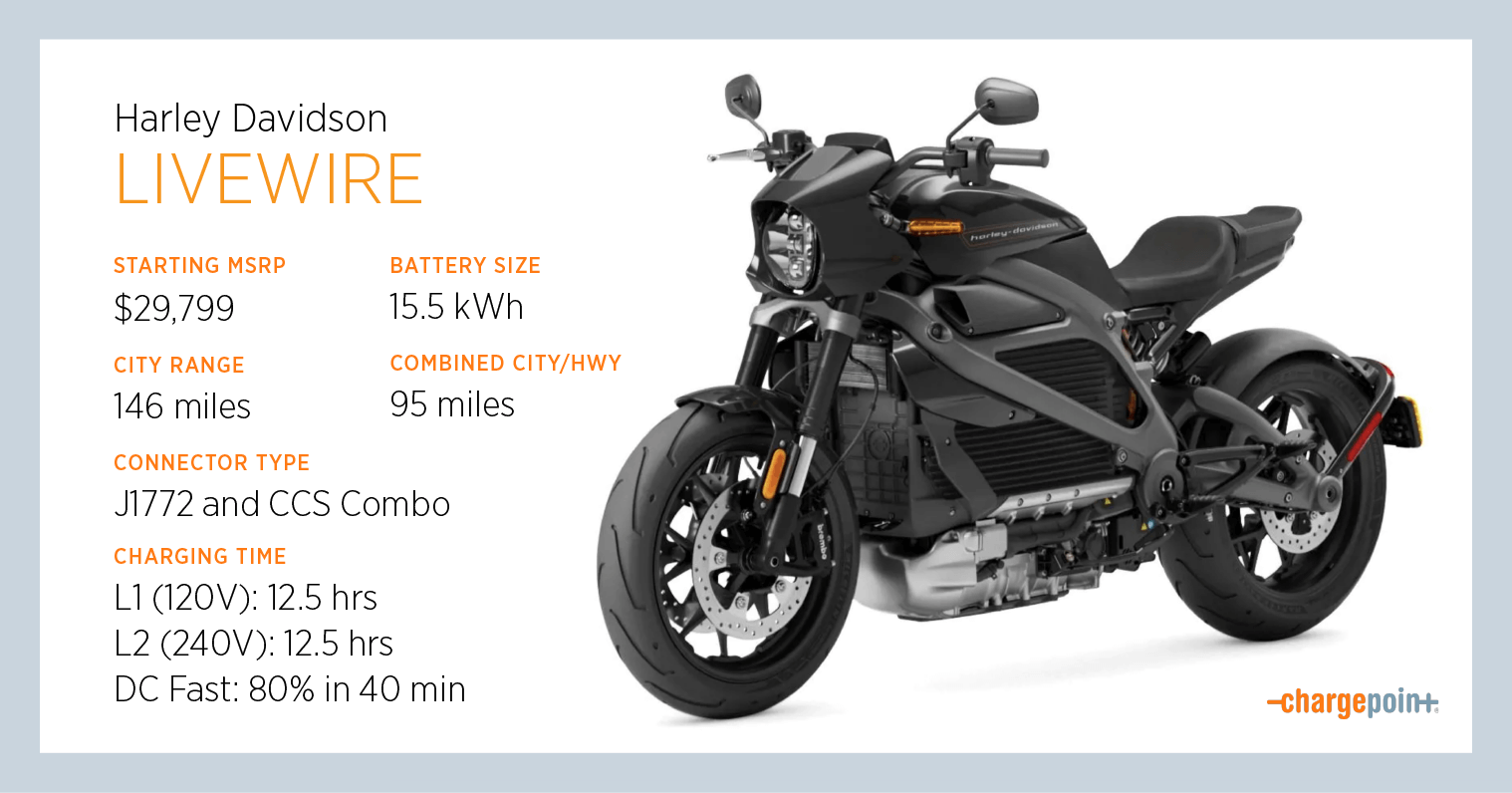 Harley Davidson is breaking into the world of EVs with its new all-electric LiveWire motorcycle, which boasts a 15.5 kWh battery that's rated for 146 miles of range. The LiveWire is great for city commuters and Harley enthusiasts alike as it offers more range than many other electric motorcycles and comes with convenient DC fast charging capabilities. The design differs a bit from the typical Harley brand image, showing that the company is adapting for the future of mobility—electricity.
Starting MSRP$29,799
All-electric Range (battery size)146 miles (15.5 kWh)
Level 1 Charging (120V)12.5 hours
Level 2 Charging (240V)12.5 hours
DC Fast Charging (CCS Combo connector)80% in 40 minutes 
MPGe*95
Seats1
Available Features
105 horsepower and 86 lb-ft of torque
0 to 60 in 3.5 seconds
Top speed of 110 mph
Lightweight frame and Reflex Defensive Rider System (RDRS)
Warranty5-year, unlimited mileage warranty
Wheels180 mm rear and 120 mm front H-D/Michelin Scorcher Sport tires
*MPGe or miles per gallon gasoline equivalent measures the average distance traveled per unit of energy consumed. It's used instead of miles per gallon for electric and hybrid vehicles. 
Charging the Harley Davidson LiveWire at Home
Charging at home is the best way to ensure that the LiveWire will have the range you need to get up and go in the morning or whenever you feel like taking a ride. You can charge by plugging a Level 1 charger into a wall outlet or upgrade to a Level 2 charger like ChargePoint Home. Because the LiveWire was designed for fast charging, Level 2 charging is the same speed as Level 1, but a smart Level 2 charger will still let you schedule and track all your charging, plus set reminders to charge.
Tip: If you don't live in a single-family home, we can help you get EV charging at your apartment or condo, as well as find places to charge around town with the ChargePoint app. 
Charging the Harley Davidson LiveWire at Work or Around Town
Along with charging at home, charging at work is one of the best ways to ensure you stay charged and are ready for your commute home (plus any side trips). Many workplaces offer EV charging for their employees. If your workplace doesn't yet, make sure to ask and you may soon be able to charge your LiveWire at work as well.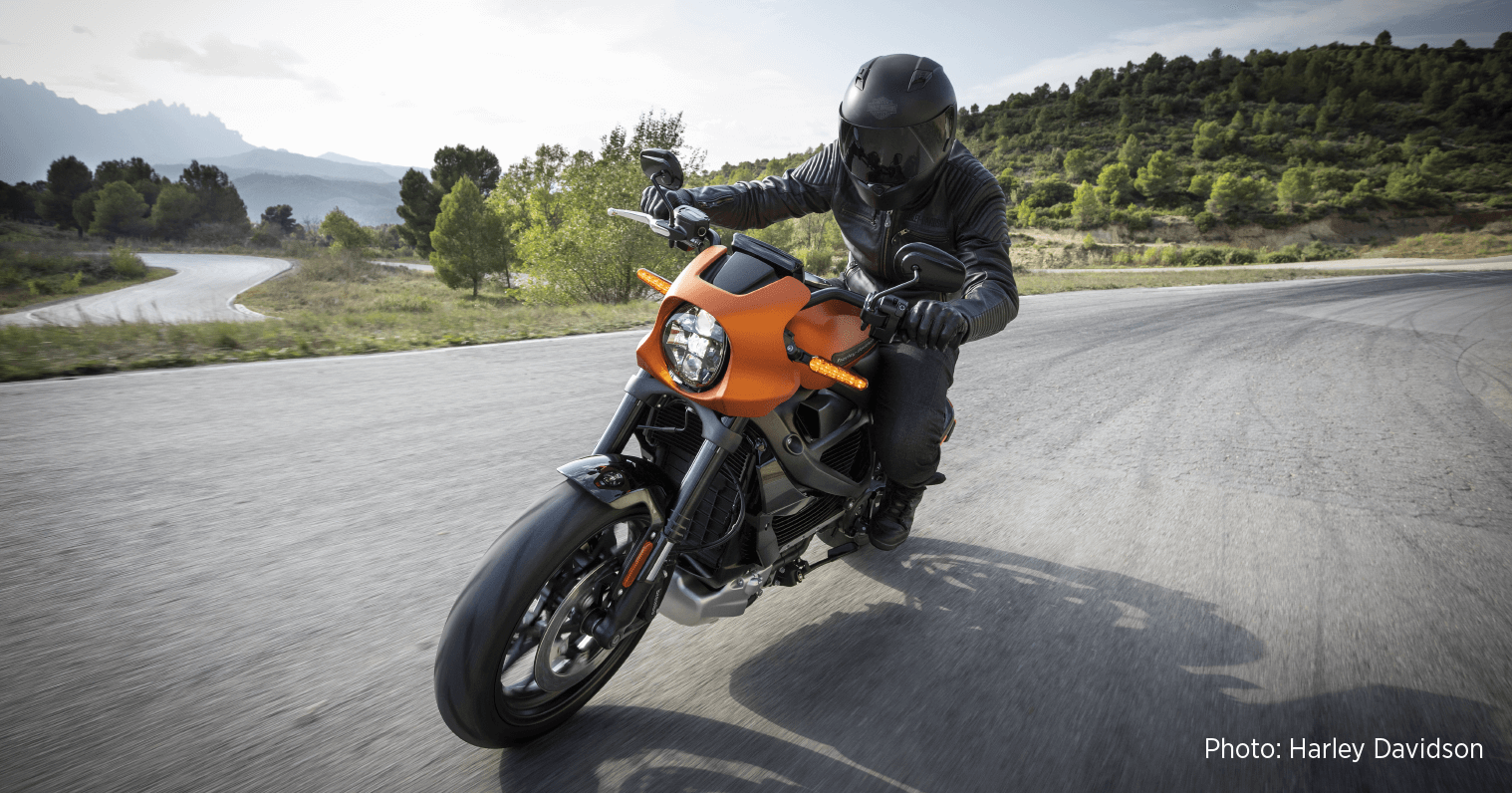 Charging around town is also convenient, especially because more and more public locations are installing stations every day. Stores, restaurants and other places you spend time are recognizing the customer appeal of EV charging, and it's easy to find stations near you in the ChargePoint app. Once you arrive at a station, just tap your phone to unlock the universal J1772 connector and plug it into your LiveWire to start refueling.
Fast Charging the Harley Davidson LiveWire 
Fast charging is perfect for adding range when you're in a time crunch or on a long motorcycle trip. With the Harley Davidson LiveWire, you can charge the battery to 80 percent in 40 minutes and 100 percent in an hour. So, whether you're zipping through the mountains or cruising the coastline, you can make a quick charging pit stop, then hop back on and keep going. In the ChargePoint app, look for fast charging spots with the CCS Combo connector, or indicate that you have a LiveWire when signing up for your ChargePoint account to see compatible stations.
Free Fast Charging for LiveWire Riders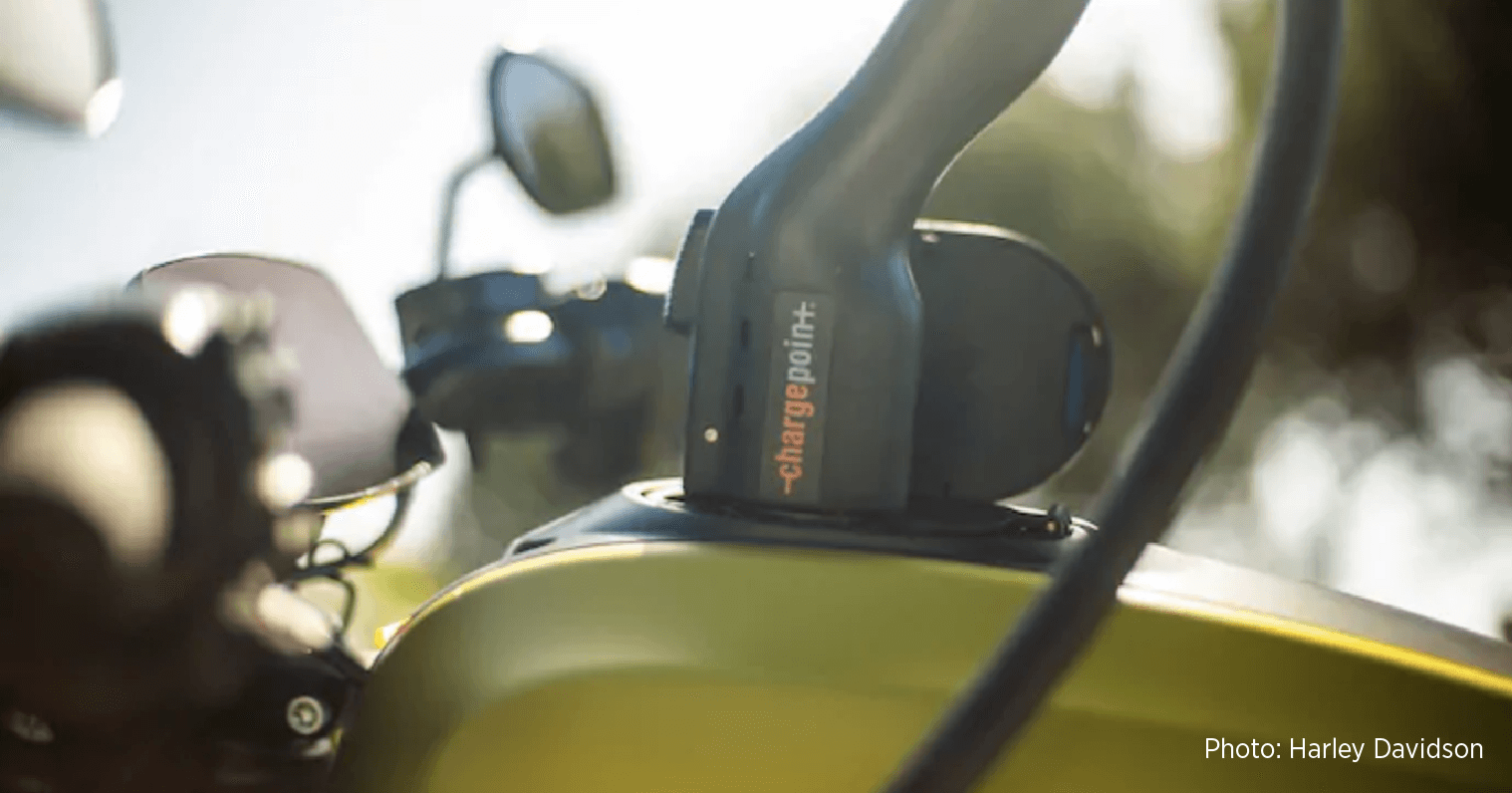 ChargePoint and Harley-Davidson have partnered to provide free fast charging for LiveWire riders for two years. Participating Harley-Davidson dealerships will offer fast charging at no cost to LiveWire riders who sign up for ChargePoint and use the ChargePoint app or card to start a fast charge.
How Much Will It Cost to Charge the LiveWire?
It will cost** drivers about $1.91 to go 100 miles in the Harley-Davidson LiveWire, and about $2.79 to drive its full range of 146 miles—but you won't have to worry about that for a while, thanks to the two years of free charging at any ChargePoint station available to LiveWire riders. After two years, you can still look for free charging in the ChargePoint app. Remember to check for the most up to date pricing info in the app, since station owners can change their fees.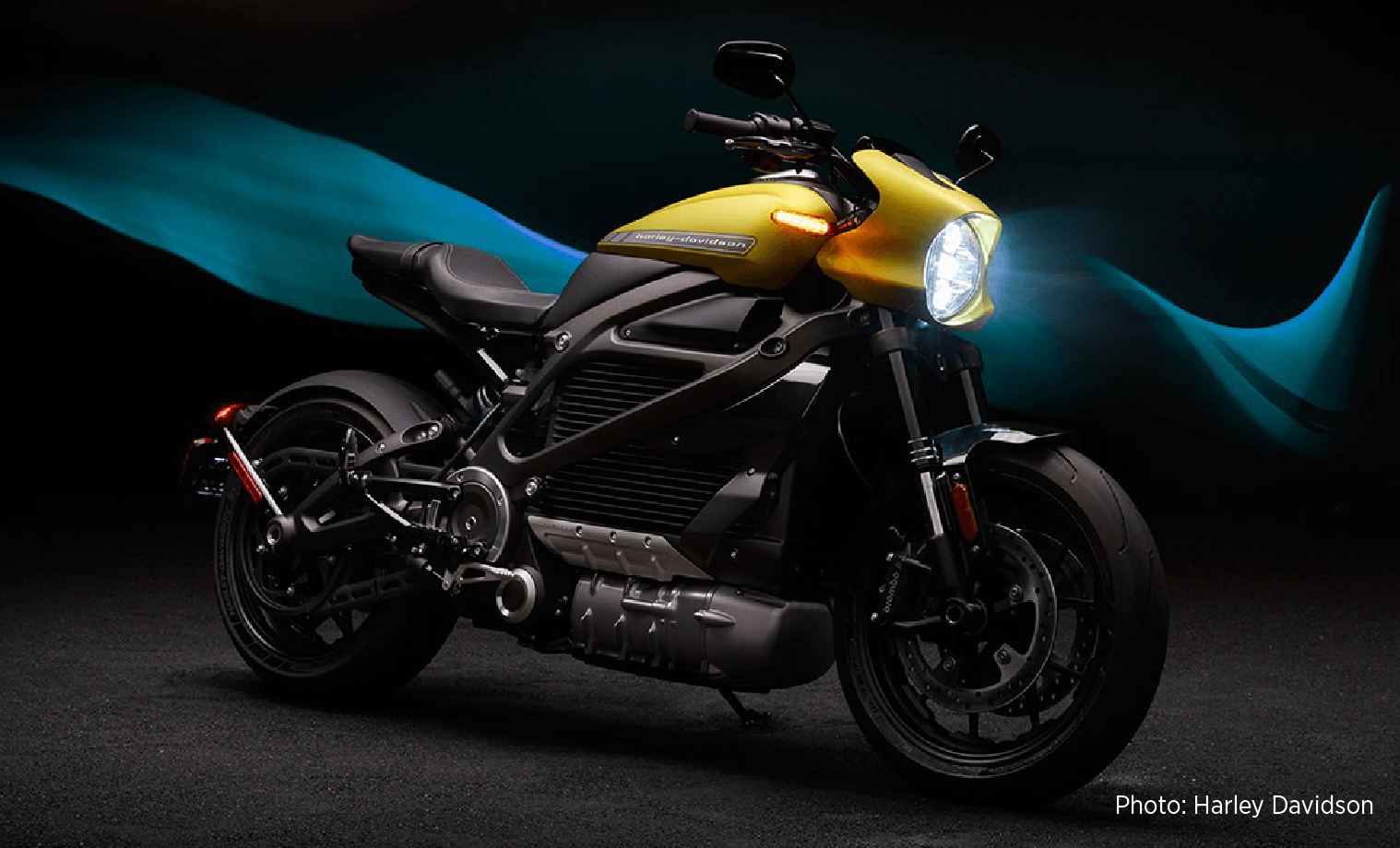 The cost of charging at home depends on how often you charge and the price of electricity where you live. Get a sense of how much you can save with the Harley-Davidson LiveWire using our EV savings calculator, and don't forget about the incentives and special EV rate plans available when you buy an EV or home charger.
Harley-Davidson is pulling away from their loud, chromed-out bikes and ushering in a new generation of electric Harleys. Other two-wheeled electric vehicles like an electric scooter and dirt bike are in development, but the LiveWire is probably the most anticipated and practical model on Harley's horizon. If you're excited for the Harley-Davidson LiveWire, don't forget to sign up for ChargePoint for two years of free fast charging on the world's leading EV charging network.
**Cost to drive X miles = (X miles / electric range of vehicle) * size of battery pack * cost of electricity (average $0.18/kWh on paid public charging sessions on ChargePoint)