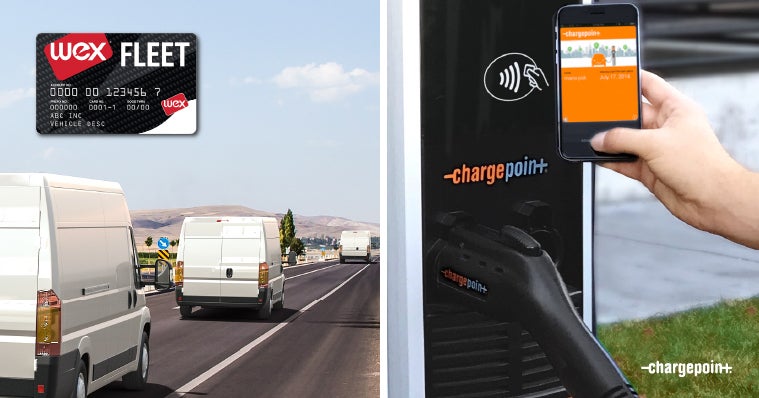 As fleet managers start to deploy electric vehicles (EVs) in their fleets, they need to change some aspects of how they operate. The major change is from filling up with gas or diesel to topping off with electricity. Electric fueling is extremely convenient when drivers have the ability to take vehicles home and fuel up at night or charge up overnight in the depot once the right fleet charging infrastructure is in place. 
One thing that fleet managers won't need to change as fleets electrify is how they pay for fueling. By working with financial technology leaders such as WEX, ChargePoint empowers fleets to significantly reduce fueling costs without changing their preferred approach to payment. ChargePoint and WEX have announced plans to deliver a convenient, affordable solution for fueling and payment, no matter what type of vehicles a fleet operates or where those vehicles charge. When fully implemented as anticipated, fleet managers and drivers will be able to continue to use the WEX payment solutions that they already have in place to pay for electricity as a fuel. ChargePoint and WEX aim to make electrification of fleets as easy as possible.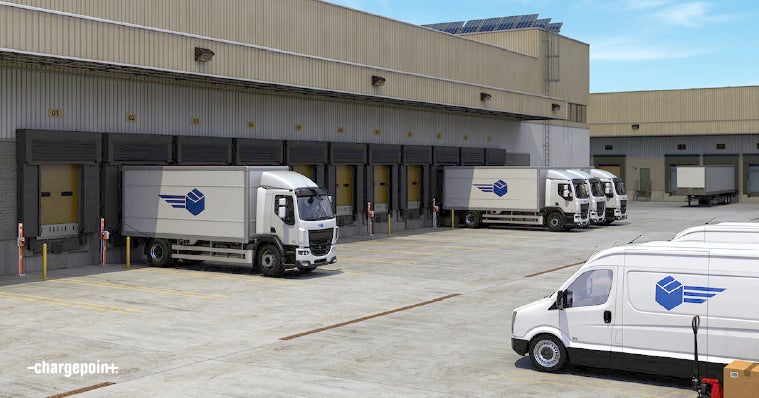 In the depot
Fleet vehicles that charge up in the depot during the workday or overnight will be able to work with ChargePoint and WEX to easily track charging costs in a familiar manner. This will help reduce fleet fueling expenses with optimized schedules that share power across vehicles. Fleet operators will also avoid demand charges while ensuring that every vehicle is charged and ready when needed. The intended ChargePoint and WEX solution will be able to be configured for specific use cases and delivered as an ownership model or subscription service according to individual needs.

At home
Electric service and motor pool vehicles may go home with drivers, who can skip a trip to the gas station and simply plug in at home with support from ChargePoint and WEX. Our plans are for the integrated solution to include complete home charger installation, automated reimbursement for home energy costs, and comprehensive reporting and accounting for fuel costs, all of which will help ease the transition to electric for every type of fleet vehicle and deliver a seamless driver experience.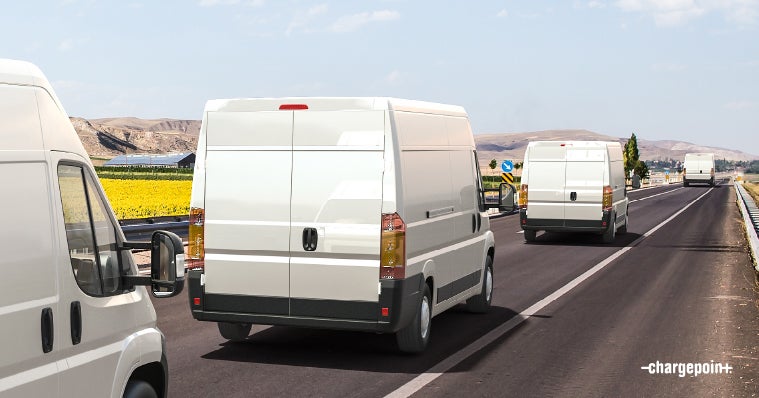 On route
When vehicles need to charge on the way to their destination, it will be easy to pay for this charging at ChargePoint or roaming partner stations with a ChargePoint app or card or WEX card or RFID card. No matter how drivers prefer to pay, their fueling charges will be taken care of and made available for reporting so that fleet managers have a complete understanding of when and where vehicles are charging and how much it costs. 
"As partners, WEX and ChargePoint plan to offer fleet managers the opportunity to integrate as many electric vehicles into their fleets as they desire, without any loss of visibility, financial controls or fueling flexibility," said Scott Phillips, president of global fleet at WEX. This complete, end-to-end solution will be an efficient way to deliver the visibility into fueling costs that fleets need to understand the lower total cost of ownership that electric vehicles deliver.
As a next step in your journey toward fleet electrification, consider a readiness assessment.