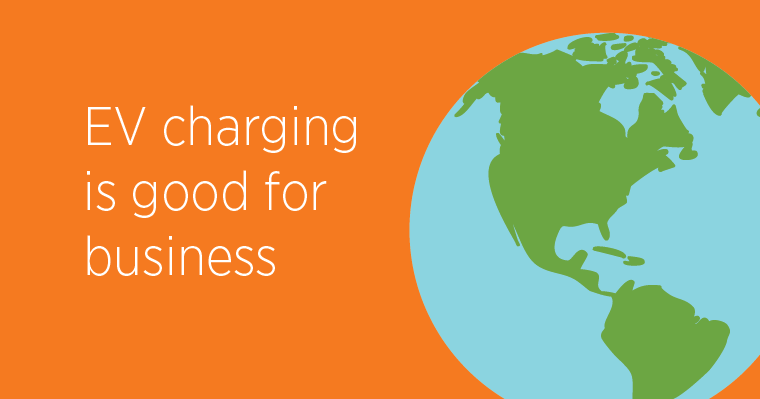 This year's Earth Day theme, invest in our planet, meshes perfectly with our mission of making it easy for consumers and businesses to invest in electrification for its lower total cost of ownership and lower emissions. All types of businesses, including autonomous vehicle makers like Gatik, delivery fleets such as Picnic and coffee shops such as Starbucks, are investing in EV charging to benefit the planet and their bottom line. While public funding for EV charging plays an important role in building out the fueling network of the future, we hear from customers every day that they are making their own investments in EV charging because it helps meet climate goals and pays off in lower fueling costs or increased consumer engagement — it's good for business, basically. Half of Fortune 500 companies agree, and have already made that investment in EV charging by choosing ChargePoint, enabling an EV driver to plug into the ChargePoint network every second.
The new fueling network doesn't look like the old one, with discrete stops at dedicated fueling locations. Because EV charging happens while people are doing something else, every organization has the opportunity to be part of the new fueling network by making an investment in EV charging to reduce emissions, clear the air, lower fueling costs and attract customers. ChargePoint makes that investment as easy as possible with comprehensive EV charging solutions designed for every industry, as well as innovative pathways to deployment such as ChargePoint as a Service® (CPaaS) subscriptions, financing options and expert guidance through the process of finding and applying for public funding, utility grants and rebates. And by helping customers make the journey toward electrification, we make choosing an EV easy for drivers too.
There's nothing like seeing the impact of EV charging investments in action. Each Earth Day, we enjoy celebrating the EV drivers who make the choice to go electric and reduce emissions with a special infographic chronicling their environmental and economic savings. This year, we want to make a special effort to recognize the businesses that help make the transition to electric possible for everyone by investing in charging solutions that work for their own climate goals and business models. Take a look at what our drivers and customers have achieved over time.

In addition to the environmental impact that we create together, the relationships with our customers and drivers are a big part of what makes our work worthwhile. Whether it's an auto dealership with solar power and rainwater reuse, a partner turning parking lots into charging spots or a fleet leveraging existing payments while electrifying, we support businesses of all types in making smart investments in EV charging and our planet, not just for business but for people too. Because a livable environment is increasingly recognized as a human right, let's all come together to invest in the planet — and each other — to realize the vision of that livable climate for all. If you're interested in embarking on this journey as a ChargePoint employee, view our opportunities.