EVs Are the Future
But why wait? We didn't.
Driving a Better Way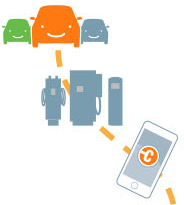 ChargePoint brings electric vehicle (EV) charging to more people and places than ever before with the world's largest and most open EV charging network. We design, build and support all of the technology that powers this network, from charging station hardware to energy management software to a mobile app. Our work transforms transportation and energy use by helping more people choose to drive electric.
EV Charging in Action
See how we make EV charging work for drivers and businesses: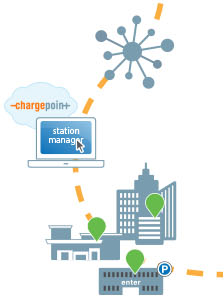 Our charging stations, mobile app and network make it easy to charge EVs anywhere. Our energy management solutions help people and businesses shift away from fossil fuels and manage growing demand for EV charging. And our work with multiple stakeholders, from car manufacturers to individual businesses, paves the way for widespread EV adoption.
Every day we add more drivers and businesses to our network, and help to make driving an EV even more compelling. And that's what we're all about: driving a better way™.
ChargePoint's Australian business is operated by Visionstream Pty Ltd. Visionstream is the telecommunications division of Ventia, a services company created in 2015 through the integration of Leighton Contractors Services, Thiess Services and Visionstream.