Certifications
ENERGY STAR®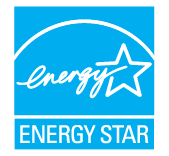 ChargePoint was the first company to have a commercial charger be ENERGY STAR certified. All of our home and commercial AC charging products are ENERGY STAR certified.
The Environmental Protection Agency (EPA) awards ENERGY STAR certification to EV chargers that meet specific efficiency standards in standby mode (see the complete specifications), showing that a charger conserves energy when not charging. Our chargers use 40% less energy than other standard chargers when not in use.
According to EPA estimates, efficient EV chargers could save 280 million pounds of greenhouse gas emissions each year, the equivalent of taking 26,000 gas-powered vehicles off the road. In addition to demonstrating efficiency, ENERGY STAR certification can earn points toward LEED or ENERGY STAR certification for your buildings.
---
UL Listing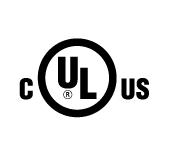 UL is an OSHA-accredited Nationally Recognized Testing Laboratory (NRTL) that tests products, including EV charging stations, to applicable UL standards for safety.
ChargePoint products have been designed to meet all applicable safety standards and the NEC (National Electrical Code), and they have passed UL testing to achieve UL listing. ChargePoint products include specific electrical safety features such ground fault detection and ground monitoring.
ChargePoint is the only EV charging provider with UL916 Energy Management Certification.
The UL mark is applicable in North America. Other regions have their own testing bodies.
---
PCI DSS Service Provider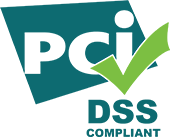 As part of our commitment to protecting driver and customer information, we hold the most stringent level of certification available in the payments industry. ChargePoint has been audited by an independent PCI Qualified Security Assessor (QSA) and found to be in compliance with the Payment Card Industry Data Security Standard (PCI DSS) as a service provider.
---
SOC 2®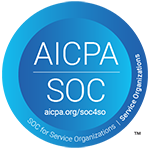 ChargePoint has achieved AICPA SOC 2® - SOC for Service Organizations: Trust Services Criteria certification confirming our dedication to safely managing company, customer and driver information. An independent audit has confirmed that we have appropriate safeguards and procedures in place to protect customer data in the cloud. This certification gives customers the peace of mind that ChargePoint practices strict information security procedures encompassing data security, availability and confidentiality.
---
CE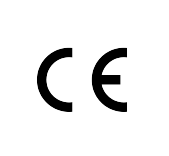 CE, or Conformité Européene, marking is a certification mark that indicates conformity with health, safety, and environmental protection standards for products sold within the European Economic Area (EEA).
ChargePoint chargers have been designed and tested to be CE compliant.
The CE mark is applicable in the 28 EEA member states of the EU, EFTA countries Iceland, Norway and Liechtenstein, plus Switzerland and Turkey.
---
RoHS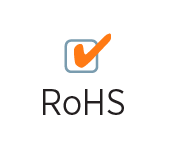 RoHS stands for Restriction of Hazardous Substances. RoHS, also known as Directive 2002/95/EC, originated in the European Union and restricts the use of specific hazardous materials found in electrical and electronic products. All applicable products in the EU market after July 1, 2006 must pass RoHS compliance.
ChargePoint chargers have been designed and tested to be RoHS compliant.
---
Sourcewell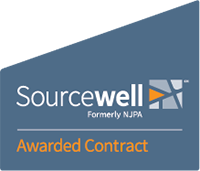 For government, education and non-profit agencies, purchasing capital equipment means having to go through a tedious bidding process to choose between multiple vendors. Sourcewell removes this complexity by providing cooperative contracting purchasing solutions. Discover how Sourcewell can simplify your experience and even get you up to 30% off on EV charging.