February 13, 2019
Discover What It Takes to Manage an EV Fleet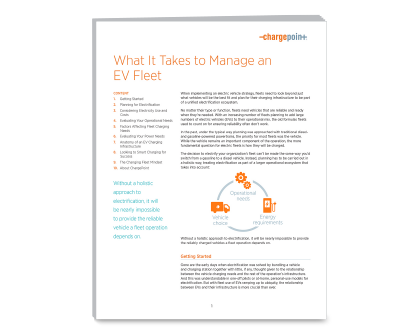 Electric vehicles bring the promised of increased reliability, reduced maintenance and lower operational costs. For a fleet to realize these benefits requires a different mindset and different approach to fleet management. This paper covers the top considerations an organization should know before moving to an EV Fleet.
Moving to an electric fleet isn't easy. The current strategies organizations employ for operating, maintaining and fueling aren't readily transferrable to electric vehicles. This white paper will help you get started and find out what it takes to effectively manage a fleet of electric vehicles.
It's great to meet you.
Please tell us about yourself.