September 23, 2020
Setting Up and Using Tap to Charge
Tap to charge is the easiest way to charge your electric vehicle (EV) with a ChargePoint station. There's no need to carry a card—all you need is your ChargePoint account and your phone!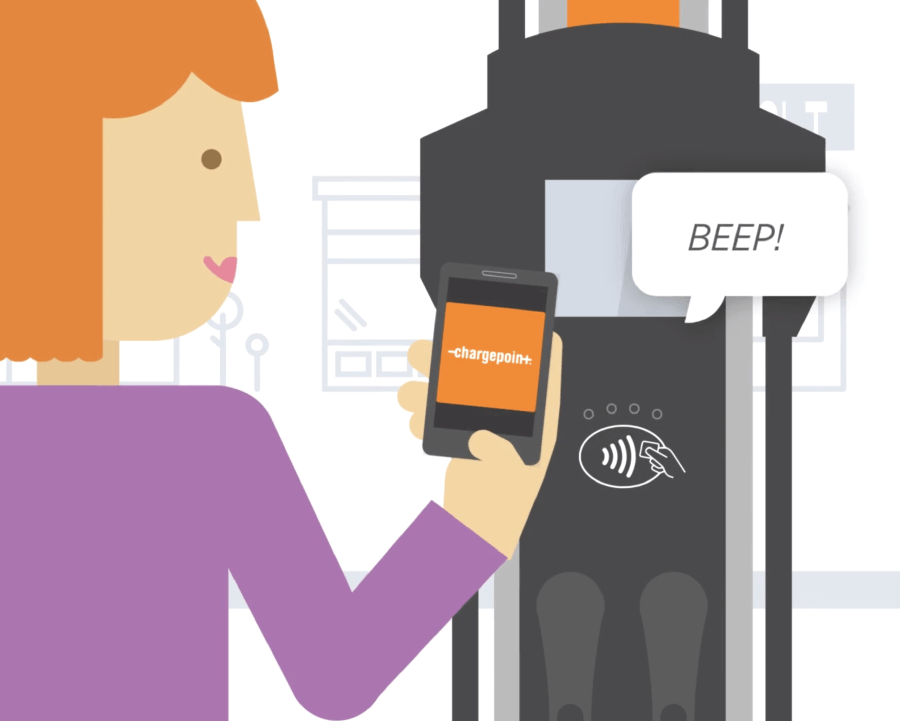 Get the ChargePoint app, available for iPhone and Android, and sign up or log in.
If you are creating an account for the first time, set up tap to charge by adding ChargePoint to Apple Wallet (for iPhone) or turning on NFC (for Android).
If you already have a ChargePoint account and haven't set up tap to charge, open the menu in the top left corner.
Select "Account", "Manage Cards" then "Set it up".
Add ChargePoint Pass as a card or to your Wallet.
Setting up tap to charge is different for iPhones and Android phones, so follow the directions in your app.
Once you've set up tap to charge, find a station where you want to charge in the app.
Make sure you're logged into your ChargePoint account in the app.
Hold your phone up to the station's reader to unlock the connector. Make sure NFC is turned on and your screen is on for Android. For iPhone, if you're not using Face ID, double-check that your finger is on the home button to use Touch ID.
Plug in your car and go about your day.
When you're notified that your EV has finished charging, move your car so others can charge.