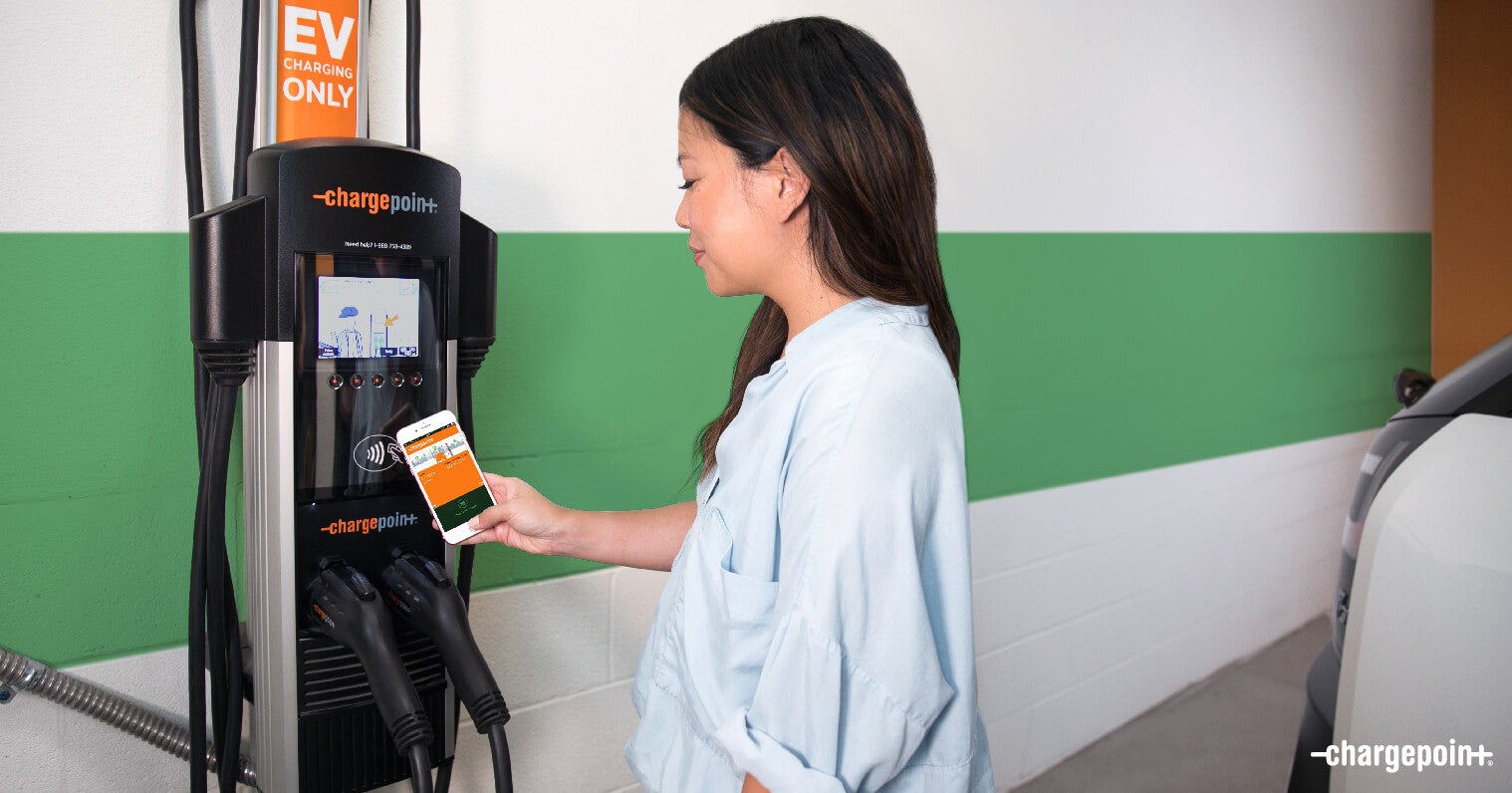 EV drivers like you expect convenient and easy ways to charge wherever you go. You may already know that the ChargePoint app helps you find available charging spots and makes it easy to start a charge. You might have even tried out features like filtering for free stations or fast charging spots. But did you know that our app has even more to offer? To be sure that you're making the most of our app, check out some cool features you may have missed.
1. Check Colors for Station Status
Did you know that stations in our app use color coding? Green stations are available to use, blue stations are in use and gray stations don't have a status available (probably because they're not part of the ChargePoint network). Color coding lets you tell at a glance whether a station is in use or not, which can be a major convenience for busy EV drivers.
2. Tap Your Phone to Charge
Instead of using your ChargePoint card, our tap to charge feature lets you tap your phone on any station to start charging. Just sign in to your ChargePoint account in the app, set up tap to charge following the instructions for your phone (iPhone or Android) and then simply tap your phone on any station to begin charging. Learn more about tap to charge from this blog post or our video below, then use your phone or card to charge depending on what works for you.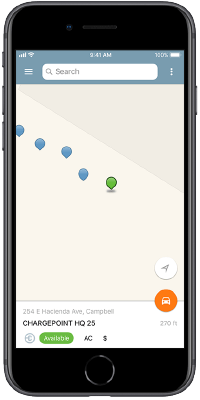 3. Get Convenient Charging Notifications
Ever been out and about and not sure if your car is done charging? A big benefit of using ChargePoint is getting real-time updates about your session so you never have to worry if you're fully charged. The ChargePoint app lets you check charging sessions in progress and choose what charging alerts you want to receive. To select your notifications, just open the main menu in the ChargePoint app, click on Account and choose Notifications. You can choose to get updates when you're fully charged or charging is interrupted, as well as pick how you want to be notified: by a push notification in the app, email, text message or all of the above.
Get more details on ChargePoint notifications >
4. Find Out When Stations Open Up
With the ChargePoint app, you can not only see which stations are in use at a location, but also find out when they open up for you to use. If all stations at a location are busy, you can always choose to get notified when a spot opens up, and you may be able to join a Waitlist to get in line to charge.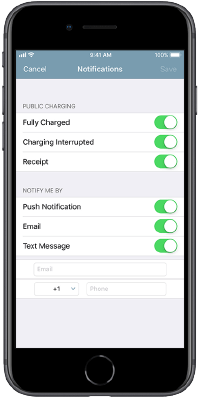 Each station owner can choose whether to enable Waitlist for their stations. If Waitlist is on and all stations are in use, a grey bar at the top of the ChargePoint app will give you the option to Join Waitlist. Just click to join and you'll get a notification when a station opens up. We'll hold the spot for you, but you'll need to plug in within a certain amount of time. If you can't move right away, hit Snooze to let the next person take your spot without losing your place in line. It's that easy.
No Waitlist? No problem. Even if Waitlist is not available at a location, you can still find out when a spot opens up. Just click the Notify When Available button and we'll let you know when the previous driver leaves so you can plug in. This won't hold the spot for you, but the notification still comes in handy when you need a charge.
5. Filter for Stations
Did you know that it's easy to filter stations to find the ones you want? From the ChargePoint map, just click on the three vertical dots in the upper right, then choose Filters. You can display only stations that are currently available to use, stations that you can use for free (without paying) or stations with the connector type you need (such as CHAdeMO or Combo for fast charging). It's a handy way to make sure you never navigate to a station you can't use.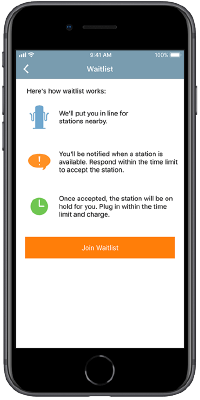 6. Check Out Helpful Driver Tips
If you want to get other EV drivers' opinions on a certain station, you can read other people's driver tips. Simply click on any station, pull up on the info bar to open the station details page, then scroll down to Tips. Here, you can see anything other drivers have to say about the station, whether it's how to find the station in a busy parking garage or whether it tends to be well maintained. You can also add your own tips by pressing Add Tip, then selecting whether your tip will be for this specific station or all the stations at this specific location.
Learn more about leaving a driver tip >
7. See When Stations Might Be Busy
Although we give you tools like Filters and Notify Me to find out when stations are available to use in real time, sometimes you need to plan ahead. That's why we show the Popular Times for each station, so you know in advance if you're likely to encounter competition for a spot. Not surprisingly, popular times are often in the evenings or on weekends when people are out and about, although they can also happen during the workday for stations in office parks.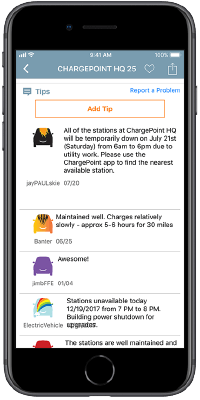 These are just a few of the many useful things you can do in the ChargePoint app. Learn more about these features in the video below, and be sure to check them out for yourself in the app.