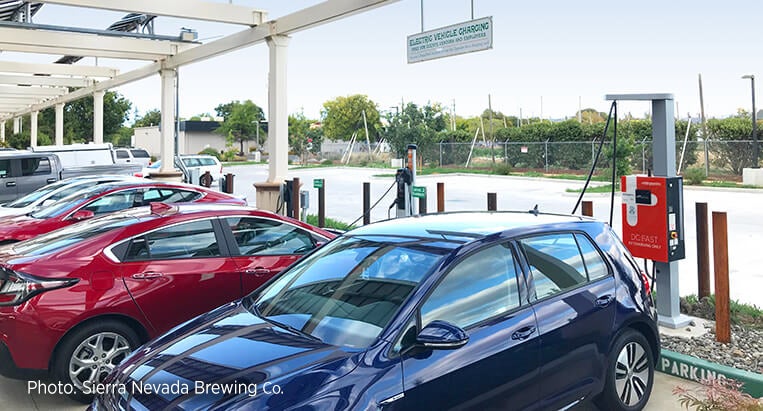 There are few things in life better than hanging out with old friends over beers. Even if you haven't chatted in ages, the years melt away as you reminisce about good times, past experiences and professional triumphs. It's made more gratifying when you share the same values. You know what's even better? When your friends bring the beer—truly exceptional beer—they've brewed themselves. And that's exactly what we did with Sierra Nevada Brewing Company! We recently had a chance to catch up with Chico, California-based brewer to chat about what's been going on in the decade since the brewery installed its first ChargePoint electric vehicle (EV) charging stations in 2009.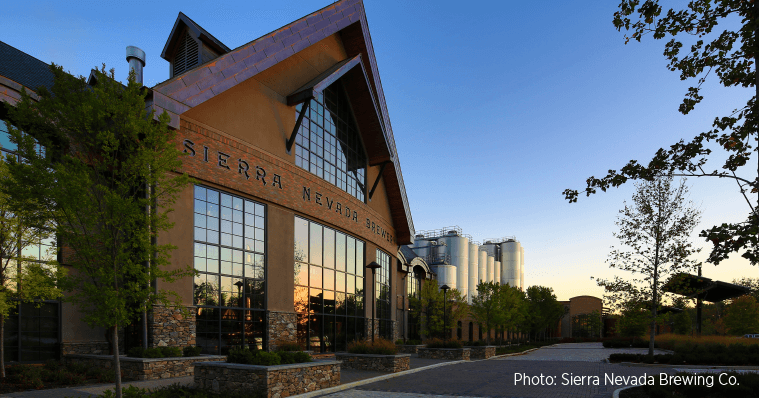 No EV Drivers? No Problem
Back then, ChargePoint was a fledgling EV charging startup without any customers and Sierra Nevada Brewing Co. was a single-location brewery without any EV drivers. A shared passion for sustainability and clear-minded purpose of vision brought the companies together and that bond continues to grow today. "We didn't have any employees with an electric vehicle and there were very few people even driving electric cars back then," says Sierra Nevada's Sustainability Manager, Mandi McKay. That all changed when brewery founder Ken Grossman bought a Nissan LEAF in 2011.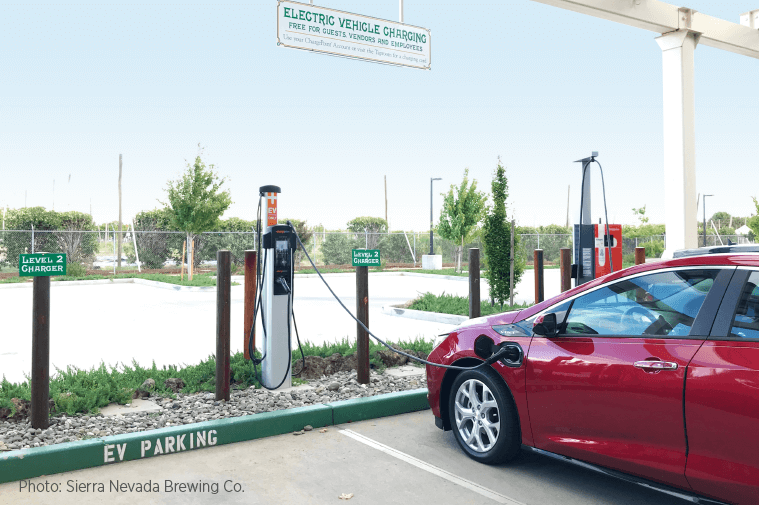 Great Taste All Around
What makes a company invest in charging technology when there isn't even a single mass-market battery electric vehicle (BEV) on the road, much less start an EV charging company? "Ken has that ability to look ahead and think long term," says McKay. That's putting it mildly. Considering Sierra Nevada Brewing Co. has grown to become the nation's biggest privately-owned brewery (and the 7th largest overall) and ChargePoint is the world's leading EV charging network, we'd say Ken has good taste too. Of course, if you're a fan of the company's signature Pale Ale or have tried their famous IPAs including "Torpedo" or "Hazy Little Thing," you already know that.
"It's been great working with ChargePoint. The technology and people have been fantastic." –  Mandi McKay, Sustainability Manager, Sierra Nevada Brewing Co.

Ten Years On, Still Going Strong
Since becoming ChargePoint's very first commercial customer, Sierra Nevada Brewing Co. has added another brewery in Mills River, North Carolina along with two additional ChargePoint solutions for its employees. A ChargePoint DC fast charger now compliments the original pair of Level 2 stations in Chico as well. "It's been great working with ChargePoint," says McKay, who has been with Sierra Nevada Brewing Co. throughout the entire EV journey. "The technology and people have been fantastic," she says. "Because we were such an early adopter, we've been able to grow up with ChargePoint. ChargePoint is the leader and the most well respected and we've had such success." I'd say that calls for another round on us. Cheers!
To find out more about Sierra Nevada Brewing Co.'s sustainability efforts and how ChargePoint helps it achieve its goals, read the story.