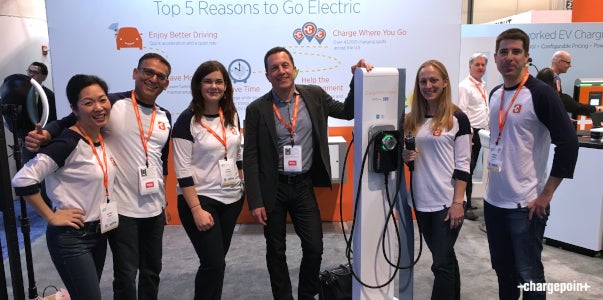 Demo checking charging status in the app, tell Alexa to charge a car, swap out charging cables, relay user experience suggestions, comment on web wireframes, write up requirements for a new feature, try to replicate a bug report—it's all a day in the life of a ChargePointer, whether we're in our California office or showing our wares at CES, the largest electronics event in the U.S. Just as our chargers work with any EV, our employees work across all functions and departments to deliver the best charging experience possible for our customers and drivers, no matter where they are.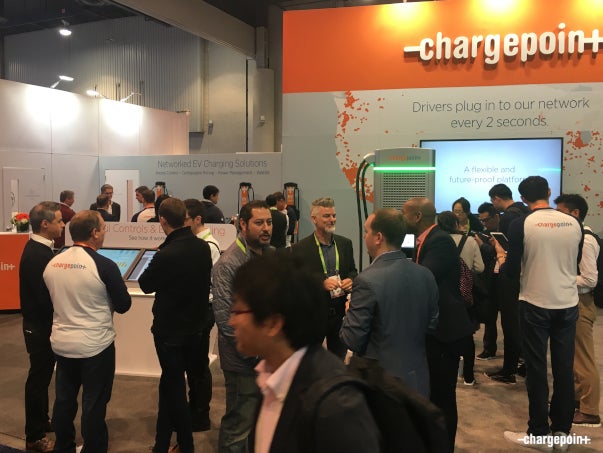 Some companies hire "booth babes" just for the week of a show, but everyone in the ChargePoint booth at CES is always a committed full-time employee, hand-picked to offer their expertise in a particular area and to learn from real-world questions. We might bring a mechanical engineer along to handle technical matters and a product marketer to discover firsthand what people want from a home charger. Whether we're meeting with top global automakers, ride sharing companies and utilities; answering questions from EV drivers on the show floor (or off); clearing the way for media to film the booth or just grabbing a box of donuts to keep the team running; all of us at ChargePoint contribute in multiple ways to make great things happen every day, at CES and beyond.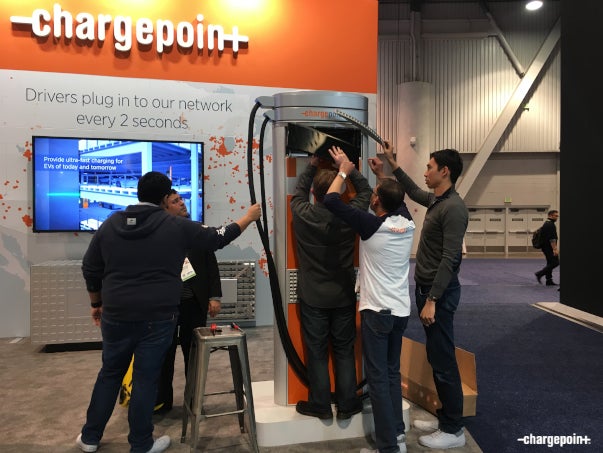 ChargePointers come from a variety of backgrounds, with experience in everything from PC server board design and web search to education assessment and healthcare sales. We are united by our passion for electric mobility, and many of us actually drive electric vehicles (including electric motorcycles and e-bikes), in addition to making it easy to charge them. Outside of the office, we do everything from skydiving to scuba diving to organic gardening to brewing beer, plus lots of mountain biking—during lunch, many folks even ride the trails near our Campbell offices.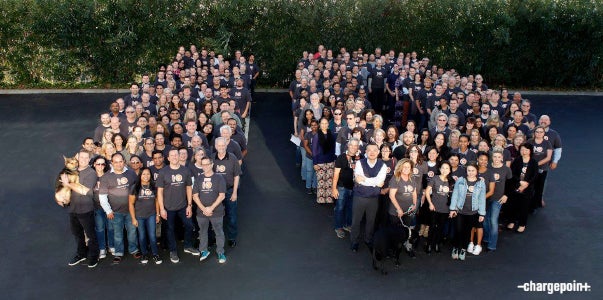 After 10 years of EV charging, the momentum for EVs just keeps building. We're growing fast in 2018 and we need collaborative, energetic people who care about making it easy for people to choose electric vehicles and other electric mobility options. Working at ChargePoint is more than just a paycheck: it's a way to give back and leave a lasting impact on the world we live in.
Are you ready to be part of a diverse company where you'll work together with all kinds of people, all around the world, to transform the way people get around every day?