March 26, 2019
Is Your Apartment Property EV Ready?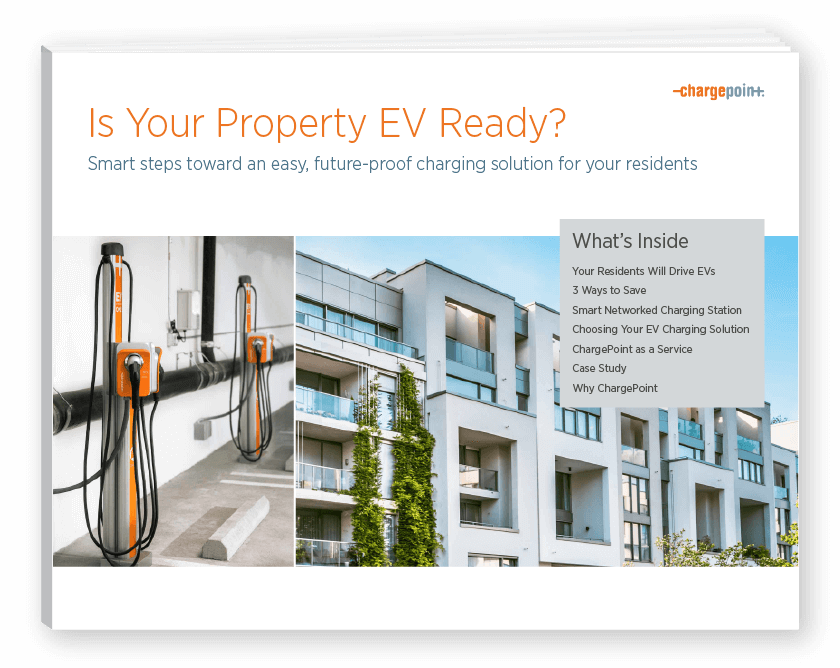 EV charging isn't an "if" it's a "when."  Prepare your apartment property for the future with an EV charging solution that delivers better ROI than most other resident amenities. As an apartment complex owner or manager you will discover how EV charging can differentiate your properties from competitors and attract desirable residents.
Electricity is on track to become the dominant fuel for moving people and goods around the world. As electric vehicle (EV) ownership increases, drivers will want to charge their vehicles at home. Often, that will be in the apartment buildings where they live. EV-driving residents have many choices and will choose the apartment communities that offer amenities they want and/or need—and evidence suggests they are willing to pay for it. Discover smart steps toward an easy, future-proof charging solution for your residents.
It's great to meet you.
Please tell us about yourself.