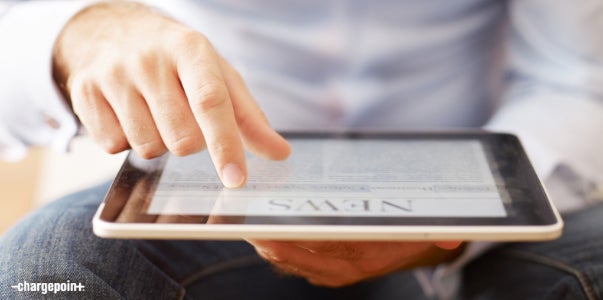 Every week, we bring you a roundup of EV news you can use. Whether it's new models or new places to charge, we want to keep you current with what's going on in the world of EVs, at ChargePoint and beyond.
The BBC has advice for EV owners (or would-be owners) who live in apartments, including how to get a grant for up to 75% of your charging costs (find U.S. home charging rebates here).

CleanTechnica busts the myth that it takes too long to charge: "It just takes a few seconds to plug in or unplug."

Could making clean water also make lithium for car batteries? Engadget explores lithium as a possible byproduct of water purification.

Yahoo! Tech columnist David Pogue shares how he came to drive the Honda Clarity, concluding, "You're crazy not to look into this [PHEV] category. Who doesn't like saving money and getting a zippier car?"
"Who doesn't like saving money and getting a zippier car?"
- David Pogue, Yahoo! Tech
ChargePoint Highlights
ArsTechnica recognizes that ChargePoint workplace charging can encourage people to drive electric.

ChargePoint joins the National Resources Defense Council and 40 other organizations in petitioning New York State to accelerate EV promotion.