Download the ChargePoint Mobile App
Find it. Charge it. Track it. Use the ChargePoint mobile app to find available stations, start your charging session, check your charging status and view your charging history.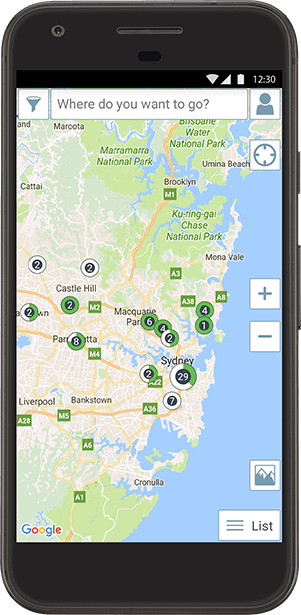 ---
Check out how the ChargePoint app will make your EV lifestyle even easier with our upcoming features:
Plan smarter with station information that shows
busy times. 
Live easier by connecting with the EV community.
---
Current features include:
Real-time Availability
See if a station is available or in use to ensure you never navigate to a busy station.
Start a Charge
Start and stop charging with just one tap.
Notifications
Get real-time updates about your charging status.
Charging Status
See miles added based on your car model, the cost of your session and the amount of time and energy used since you've been plugged-in.
---
Other Features
Filter
Only see stations compatible with your car.
Map
View and navigate to thousands of charging stations from all major charging networks.
Information You Need
Get station details like real-time availability, pricing, power output and much more.
My Spots
Favourite charging locations and easily access recently visited stations.
Satellite View
Find stations down to the parking spot.
Navigate Your Way
Get turn-by-turn directions using the navigation app of your choice like Google Maps and Apple Maps.
Driver Tips
Leave and view tips about stations and their locations.
Predictive Search
Quickly and easily find available stations near your destination.
History
View a list of all your charging sessions including where you charged, time of the charging session and how much you spent, if anything.